The Department of Pediatrics has a sincere and long-standing commitment to the recruitment, retention, and development of a diverse group of faculty and trainees.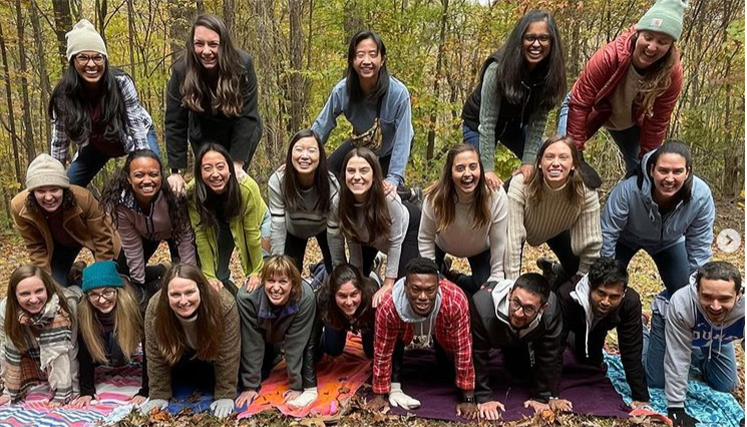 We attract a wide range of residents from national and international schools of medicine. When asked why they chose to come to Duke, residents say it's the sense of autonomy and camaraderie among the house staff that most attracted them to our program.
Which Program is for You?
Please select from the list below to learn more about our specialized residency programs.
Pediatrics Residency
The Pediatric Residency Program at Duke provides an environment that promotes the competencies and skills needed to practice excellent general pediatrics in the community. Our pediatric residents also receive broad exposure managing diverse pathologic conditions through active participation in pediatric subspecialty care. 
Child Neurology Residency
Duke University Medical Center is a world-renowned institution offering a unique training experience in child neurology. Our residency is a three-year ACGME accredited training program in Neurology with Special Qualification in Child Neurology.
Medical Genetics and Genomics Residency
The Medical Genetics and Genomics Residency program is open to MD applicants who have completed a minimum of one year of residency in an ACGME-accredited program (usually pediatrics or internal medicine, although other disciplines may also be acceptable). The program duration is two years with 18 months of clinical training. 
Medicine-Pediatrics Residency
Welcome to the combined Medicine-Pediatrics residency training program! Thank you for your interest in our program. The Duke Med-Peds program was started in 1986 and has maintained a strong presence at Duke since that time. The Duke Med-Peds residency program offers diverse training in both adult and pediatric medicine with substantial experiences in primary care and subspecialty medicine.