Third Year Fellows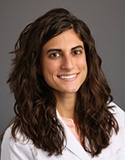 I was born and raised in Oklahoma and earned my medical degree at the University of Oklahoma. After medical school, I joined my husband at Duke where I completed my residency in general pediatrics. I liked it so much that I decided to stay for fellowship! I chose to pursue pediatric nephrology because I enjoyed learning about the variety of kidney diseases in children and the thoughtfulness of approaching each patient's disease. I enjoy that pediatric nephrology allows me to practice in both the inpatient and outpatient settings and to develop continuity with patients. Even during residency, I found the Department of Pediatric Nephrology at Duke to be supportive and invested in my training. The faculty is not only concerned about teaching me to be a nephrologist, but they also want to help me develop research interests and skills and guide me toward my career goals. When I'm not working, I enjoy long distance running and spending time with my husband, Roger and our dog, Jack.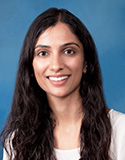 I am originally from the Midwest and earned my medical degree from the Medical College of Wisconsin in Milwaukee. I then moved East to Pittsburgh, PA where I completed my residency in general pediatrics at UPMC Children's Hospital of Pittsburgh. I have been drawn to pediatric nephrology since my fourth year of medical school. I enjoy taking care of critically ill patients and maintaining long term relationships with my patients and families. Pediatric nephrology allows you to do both. The breadth and depth of the field is unique, and not a single day goes by where I don't learn something new! I chose Duke for its excellent faculty mentorship, clinical training and research opportunities. 
Outside of work, my husband and I enjoy exploring the many hiking trails around the area. You can also find me experimenting with new desserts or making homemade ice cream! 
Second Year Fellow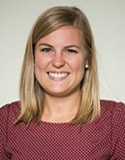 Loryn Wilson, MD
I grew up in the suburbs of Dallas and earned my medical degree at Texas Tech University Health Sciences Center, El Paso. I then completed pediatrics residency at Children's National Hospital in Washington, D.C. I first became interested in pediatric nephrology in medical school when learning about chronic kidney disease in children and issues of health equity on the Texas-Mexico border. I am excited to pursue this specialty because it includes the full spectrum - from outpatient continuity to inpatient critical care - and am especially excited to train at Duke where the faculty seemed particularly enthusiastic and supportive. In my free time, I enjoy all outdoor activities (running, hiking, camping), home improvement projects with my fiancé, and trying new recipes. 
First Year Fellow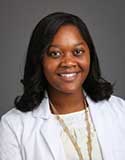 Anna Williams, MD
I grew up in Seneca, a small town just outside of Clemson in upstate South Carolina. After having completed all of my formal education in South Carolina—I received my B.S. from Clemson University and my M.D. from the Medical University of South Carolina—I moved to Durham and have spent the past five years here at Duke for my pediatrics residency, research year, and chief residency. I am quite excited to be joining the Division of Pediatric Nephrology as a fellow this summer as I have thoroughly enjoyed working with the faculty and fellows in both a clinical and research capacity during my time here. These relationships and the wealth of opportunities afforded by being a part of this prestigious institution are why I chose to remain at Duke for fellowship. Outside of the hospital, I enjoy making gourmet ice-cream—banana white chocolate is a personal favorite—and attending as many Clemson football games as my busy schedule allows!