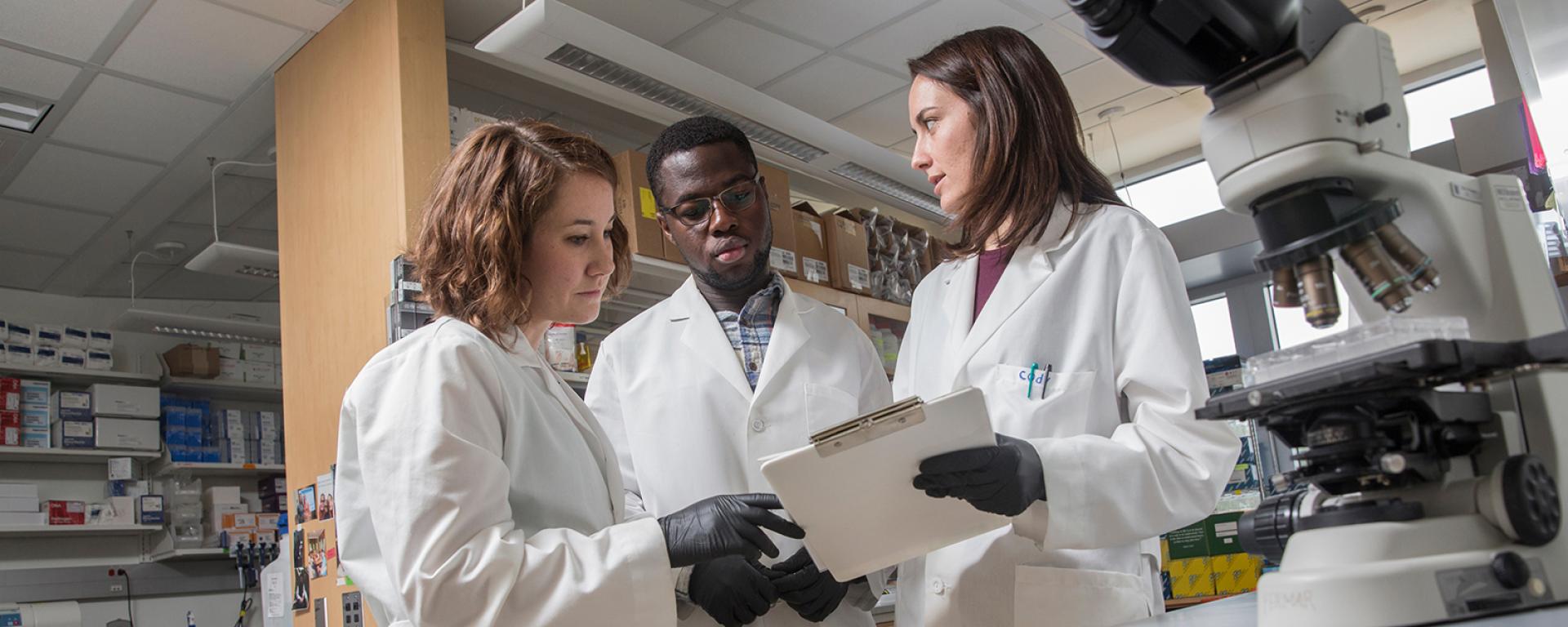 Cutting edge clinical, translational, and basic research that focuses on childhood disease is a fundamental priority for the Department of Pediatrics. The faculty and staff in the department are engaged in individual projects and also collaborate with other investigators across the Duke University community who are focused on improving the health of children. Central to the research mission of the department is a commitment to develop the next generation of clinical investigators.
While Department of Pediatrics investigators have academic homes in one of the department's 19 divisions and hold faculty appointments at the Duke University Medical Center, much of our scientific investigation occurs collaboratively across departments, other Duke schools, and other institutions.
Progress by individual investigators is shared during monthly Research Rounds. In addition, research highlights, updates and news are reported in the quarterly Pediatric Research Newsletter.
Investigators and their research programs are supported by numerous core facilities that substantially enhance basic and clinical research programs. The cores provide investigators with sophisticated research equipment, knowledgeable advisors and experienced support staff. Duke invests annually in refreshing the cores and acquiring new cutting-edge resources to ensure that investigators have access to the best tools available.
Children's Clinical Research Unit (CCRU)
Medical Director
Monica Lemmon, MD
Associate Professor of Pediatrics
Division of Neurology
Associate Professor in Population Health Sciences
Director of Fetal and Neonatal Neurology Program
monica.lemmon@duke.edu
Senior Research Program Leader
TBD
Finance Practices Manager
TBD