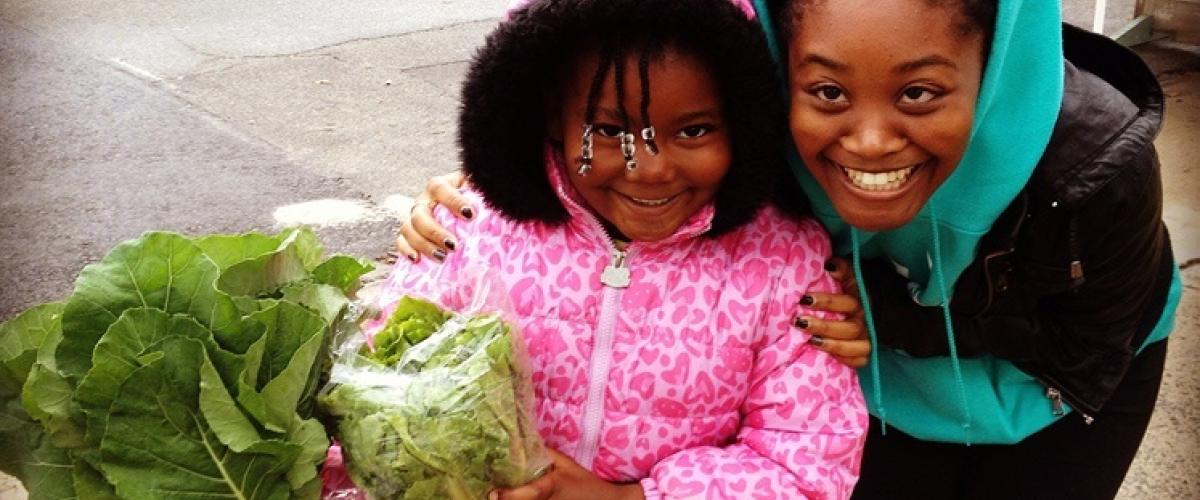 Active Studies  |  Upcoming Studies  |  In Analysis   
Active Studies
Greenlight Plus
The Greenlight Plus study is an obesity prevention randomized controlled trial that gives educational training to parents at well child checks from birth to 24 months, either with ("plus") or without an additional text messaging digital intervention. Part of the study includes training residents and equipping them with helpful tools to use with parents. Approximately 125 English- and Spanish-speaking families were enrolled, follow-up is ongoing with survey measures collected at 10 timepoints from birth through 24 months.
PI: Dr. Charles Wood, Co-I: Dr. Melissa Kay
Sponsor: PCORI
---
NOURISH
Nutrition and Obesity in Under-Represented Populations: Food Insecurity Research to Advance Science and Improve Health. A multi-disciplinary approach for study and mitigation of food insecurity and obesity
The Duke NOURISH (Nutrition and Obesity in Under-Represented Populations: Food Insecurity Research to Advance Science and Improve Health) project is a three-year randomized clinical trial (RCT) that will help research professionals and nutritionists better understand the relationships between food insecurity, nutrition, and weight gain in children to guide and evaluate interventions for food insecurity in low-income households & communities. The study team will take this data to advise and develop interventions to mitigate the impact of food insecurity, prevent obesity, and improve health equity. The study team has conducted about 40 interviews with English- and Spanish-speaking parents of young children, and will use information from that to help develop the intervention tested as part of the clinical trial. 
PIs: Drs. Sarah Armstrong and Asheley Skinner; Co-Is: Drs. Melissa Kay, Cody Neshteruk, Charles Wood, and Rushina Cholera
Sponsor: Donation/Philanthropy
---
Going Places
This study aims to evaluate the feasibility of implementing a transportation equity toolkit for youth organizations to improve physical activity participation and access to recreation among underrepresented adolescents. This study has been codeveloped with Durham Parks & Recreation. Participants are recruited from the MyDurham teen afterschool program led by Durham Parks & Recreation staff.  Teens complete baseline physical activity and self-efficacy surveys, participate in twice-per-week transportation equity workshops, and wear Garmin accelerometers for 7 days at baseline and follow-up. Parents, teens and staff also participate in focus groups to understand barriers to physical activity participation and recreation program access in Durham, NC. The study is currently expanding to include walking groups, field trips incorporating photovoice, mapping, digital storytelling, and family events.
PI: Dr. Emily D'Agostino
Sponsor: Internally funded
---
Parks and Pediatrics Fit Together
This is a hybrid study to evaluate implementation as well as patient-level outcomes of the clinic-community partnership model for pediatric obesity treatment interventions. Patients will be enrolled from partnering clinics in Charlotte and Winston-Salem, and those in the intervention group will have the opportunity to attend Fit Together activity sessions hosted at their local Parks & Recreation center. Parents and children will complete surveys throughout the 12 month study period; wear Garmin activity monitors; attend Fit Together sessions; and have access to a Fit Together app for attendance tracking, educational materials, and social incentives. Clinical and community stakeholders/partners will complete surveys and interviews about preparation for and implementation of the program. Implementation and participant recruitment is ongoing.
PI: Dr. Asheley Skinner, Dr. Sarah Armstrong
Sponsor:  National Institutes of Health (NICHD, R01)
---
Clinical and Community Data Initiative for the NC Triangle Region (CODI)
CODI@NC is a multi-site, community-engaged data science project, with a primary aim to create a privacy-protected longitudinal data set that links the health records of children aged 2-18 years of age from Duke, UNC, and federally-qualified health centers with community-level data from multiple community partner agencies including the YMCA, Parks and Recreation, WIC, Department of Public Health, the Coalition to End Homelessness, and others.  Children are linked at the household level, allowing comparisons between child and parent health outcomes to be associated with local and neighborhood-level interventions.  The ultimate goal is for CODI to be a national resource for epidemiologic monitoring of the community-level factors that most influence health outcomes over time. 
PIs: Drs. Asheley Skinner, Sarah Armstrong, and Charles Wood
Sponsor:  Centers for Disease Control and Prevention
---
iPop-Up
The overall aim of this study is to develop an EHR-based clinical decision support tool to optimize obesity treatment in primary care. To do this, primary care providers are being surveyed and interviewed to understand more about current obesity management and counseling in their practices. There is also a retrospective analysis to examine the baseline status of obesity management in primary care. A clinical decision tool has been developed and is currently being piloted among select practices. This is a multi-site collaboration, led by Yale University.
PI: Dr. Charles Wood
Sponsor: National Institutes of Health (NIMHD, R01)
---
Predictors of Youth Obesity Treatment Success
The goal of this study is to address disparities in youth obesity and improve cardiometabolic health by furthering our understanding of the specific factors that influence obesity treatment. To do this, we are using over nine years of electronic health record data from Duke Children's Healthy Lifestyles clinic to longitudinally identify individual, family, and neighborhood level predictors of children and adolescent's change in weight as well as cardiovascular health indicators including blood pressure, blood lipids, and fitness.
PI: Dr. Cody Neshteruk
Sponsor: The Obesity Society and American Heart Association
---
Interactions Study
This study aims to examine social support, social networking, and neighborhood engagement among primary caregivers of Black and Hispanic/Latino children ages 2 to 4. Enrollment is in progress
PI: Dr. Michelle White
Sponsor: Duke Population Research Institute (NICHD P2C Population Dynamics Centers Research Infrastructure Program)
---
GrowWell
GrowWell is a mixed method study focused on responsive bottle feeding to support optimal infant growth. Using in-depth interviews, we aim to assess understanding and use of responsive feeding behaviors among both WIC providers and participants. Information gleaned will be used to develop a digital intervention for caregivers of infants enrolled in WIC to support the adoption of responsive bottle-feeding strategies. Adopting a responsive feeding style allows infants to self-regulate intake, an important skill for obesity prevention. Bottle-feeding is often associated with pressuring, a non-responsive feeding style that gives more control to the caregiver. Innovative approaches, such as technology used outside of the WIC encounter can strengthen existing support for infant feeding and provide education about responsive bottle-feeding to deter rapid infant weight gain.
PI: Dr. Melissa Kay
Sponsor: Duke CTSA (KL2)
---
GrowWell Dads
This project builds off the parent project, GrowWell, to focus on dads and their involvement in infant feeding. We will conduct in-depth interviews with dads living in low-income households who have a child 6 months of age or younger to assess barriers and facilitators related to adoption of responsive feeding styles and their interest in a text messaging program to support healthy infant feeding styles. We will also conduct interviews with medical providers to assess perspectives of the role fathers play in making infant feeding decisions and ways to include them in counseling/outreach efforts.
PI: Dr. Melissa Kay
Sponsor: Derfner Foundation
---
Racial and ethnic differences in child obesity treatment experience
Race and ethnicity are one of the biggest predictors retention in pediatric weight management and treatment outcomes. The goal of this study is to understand differences in treatment experience among children from different racial and ethnic groups over time. We are conducting a prospective longitudinal mixed methods study where pediatric weight management patients and their families are completing interviews about their experience while participating in a pediatric weight management program as well as collecting data on health behaviors, psychosocial outcomes, and home environment at multiple time points over 6 months. 
PI: Dr. Cody Neshteruk
Sponsor: American Heart Association
---
Upcoming Studies
African American Resilient Caregivers
This project aims to co-design and pilot an intervention to support parent mental health and healthy family behaviors among African American caregivers of young children. The development/co-designing phase will begin this summer in collaboration with Durham families.
PI: Dr. Michelle White
Sponsor: Duke CTSA (KL2), Duke Chidlren's Health and Discovery Initiative
---
Sustainable Habits for Encouraging Even Teen Sleep (SHEETS): A Digital Intervention to Enhance Sleep Regularity and Psychiatric Health in Adolescents
The SHEETS study seeks to test the feasibility and acceptability of a digital sleep regularity intervention for adolescents.
PI: Drs. Naomi Duke and Jessica Lunsford-Avery
Sponsor: National Institutes of Health (NIMH, R34)
---
Establishing best practices for measuring children's outdoor time
Outdoor time is important for children's health and well-being, but is often poorly measured. The objective of this project is to develop and disseminate a set of best practices for analyzing accelerometer ambient light data in order to provide an objective assessment of outdoor time in children.
PI: Dr. Cody Neshteruk
Sponsor: National Institutes of Health (NHLBI, R21)
---
In Analysis
BREATHE Fit
The goal of this study is to examine whether inspiratory muscle rehabilitation (IMR) is an acceptable add-on intervention in children with obesity, ages 8 to 17 years old. Enrollment and follow-up with ~25 participants is complete. Analysis is ongoing.
PI: Dr. Jason Lang
Sponsor: Derfner Foundation
---
Appetite and Body Composition in Infants
This study aims to examine associations between early infant growth patterns and appetite over the first 6 months of life, in the context of obesity risk. Enrollment and follow-up with ~80 participants is complete. Analysis is ongoing.
PI: Dr. Charles WoodSponsor: Derfner Foundation
---
Active Dads Healthy Families
This study aims to evaluate the feasibility of implementing a physical activity program delivered by Durham Parks & Recreation for fathers and their children's ages 2-5 years. Fathers were surveyed throughout the program, and fathers and children wore Actigraph accelerometers for 7 days prior to starting the program and at the end of the program to collect activity. The study team also conducted systematic observation of sessions to assess engagement and objectively examine activities in the sessions. Two cohorts have completed assessment.
PI: Dr. Cody Neshteruk
Sponsor: The Duke Endowment
---
Positive Outliers in Childhood Obesity
This study enrolled 80 English- and Spanish-speaking caregivers Black and Hispanic/Latino youth age 5-13 living in areas in Durham with a high risk of childhood obesity, and aims look at differences in family behaviors and characteristics between children at a healthy weight and children who have overweight or obesity. The first phase consisting of survey data collection is complete, the second phase of qualitative interviews with parents to explore topics of health, lifestyle, and thoughts about the neighborhood in more depth is ongoing.
PI: Dr. Michelle White, Co-I: Dr. Naomi Duke
Sponsor: Duke CTSA (KL2)
---
Childhood Obesity Microbiome (CHOICE) Study
The CHOICE Study recruited approximately 40 children age 6 to 11 with obesity to examine the effectiveness of a microbiome diet on dietary quality and microbiome composition using direct purchase of groceries and nutritional counseling, versus nutritional counseling only. Families completed surveys and provided stool samples throughout the study, and completed an interview to discuss their microbiome report at completion of the study.
PI: Dr. Sarah Armstrong
Sponsor:  Duke Microbiome Center
---
Healthy Lifestyles Food Pantry
This study aimed to examine the Healthy Lifestyles clinic's standard of care food insecurity screening along with the use of its new in-clinic food pantry. All patients complete a 2-item food insecurity screen and are asked if they would like a bag of healthy, non-perishable foods to take home with them (irrespective of response to the screener). Parents were approached to complete a survey with additional food insecurity questions, as well as questions about food use, stress, and reasons for declining or accepting food. Individuals who accepted food were given a second survey at 1-month to further assess food use and impact. Participants were also invited to participate in an interview exploring these themes more in depth.
PI: Dr. Sarah Armstrong
Sponsor:  McClay Foundation
---
Healthy Roots
The goal of this study is to pilot the delivery of an evidence-based digital intervention providing supplemental feeding support to women enrolled in a nutrition assistance program (WIC). 
PI: Dr. Melissa Kay
Sponsor: Duke REACH Equity Center
---
Assets for Health
Assets for Health sought to understand how community organizations and parents would like to approach sharing/learning about various health-related activities in their area by conducting qualitative focus groups and interviews. Participants were also asked how they have adapted to COVID-19 in relation to seeking out or offering activities.
PI: Dr. Michelle White
Sponsor: Duke CTSA (KL2)
---
AHA Strategically Focused Research Network Pediatric Obesity Center Projects
This AHA grant includes 3 projects:
Hearts & Parks clinical project enrolled ~350 participants ages 5 to 17 years old with a BMI > 95th percentile from 3 pediatric primary care clinics in Durham (DCPC Roxboro St., Durham Pediatrics, and Regional Pediatrics) for a randomized clinical trial examining the impact of a pediatric weight management intervention at the Healthy Lifestyles clinic and attendance to Bull City Fit activity sessions. Healthy weight control children (n=50) were also recruited. Participants completed survey measures and provided blood and stool samples; clinical data was also recorded from the medical record

Basic project looking at the microbiome and metabolomics of enrolled children, using blood and stool samples

Population project looking at the Healthy Lifestyles patient population clinical dataset
PIs: Drs. Sarah Armstrong, Asheley Skinner, Jennifer Li, and Svati Shah
Sponsor:  American Heart Association
---
POMMS Study
The Pediatric Obesity Microbiome & Metabolism Study (POMMS) studied the microbiome of children with obesity while undergoing weight loss treatment at Healthy Lifestyles. Participants completed surveys and provided stool samples. They also completed interviews to discuss their microbiome analysis reports.
PI: Dr. Sarah Armstrong
Sponsor:  NIH (NIDDK, R24)