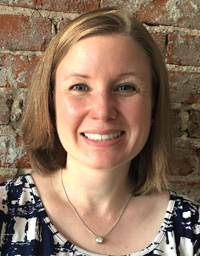 Jillian Hurst, PhD
Director
Assistant Professor of Pediatrics (Infectious Diseases)
Dr. Hurst received her PhD in pharmaceutical and biomedical sciences from the University of Georgia in 2009 for her work on the regulation of lysophospholipid signaling pathways in ovarian cancer and neural development in the laboratory of Shelley Hooks. She then moved to the University of North Carolina at Chapel Hill to work on ubiquitin-mediated regulation of MAP kinase cascades in Henrik Dohlman's lab. She was a staff science editor at the Journal of Clinical Investigation and JCI Insight from 2012-2017. Dr. Hurst is well-versed in the broad areas of research that CHDI fosters, including clinical research, data science, and health policy and has been at the core of the successful acquisition of over 20 million dollars in external funding in recent years.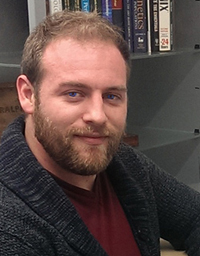 Kyle Walsh, PhD
Genes and Biology Research Leader
Associate Professor of Neurosurgery
Member, Duke Cancer Institute
Dr. Walsh's research program focuses on genetic and epigenetic factors contributing to cancer predisposition in children and adults, with a special interest in brain tumors. This research is informed by both epidemiology and anthropological genetics, with computational work stressing statistical methodologies for "gene hunting" (e.g. GWAS, fine-mapping, admixture mapping, whole-genome sequencing). The laboratory engages in functional genomics research, investigating the biological impact of genetic variants linked to cancer risk, with a particular focus on regulation of telomere maintenance in pre-malignant cells.
Beth Gifford, PhD
Social and Economic Factors Research Leader
Assistant Research Professor
Sanford School of Public Policy
Director of Data Initiatives, Center for Child and Family Policy
Dr. Gifford is an assistant research professor in the Sanford School of Public Policy and director of data initiatives for the Center for Child and Family Policy. These data initiatives include the Durham Children's Data Center and the North Carolina Education Research Data Center. She is also a co-PI on two studies that examine the intergenerational effects of parental involvement in the criminal justice system, funded by the National Institute of Drug Abuse and the Robert Wood Johnson Foundation. Dr. Gifford's primary research interests involve evaluating programs and policies that are designed to improve outcomes for vulnerable children. These populations include children who live in low-income families, are in the juvenile justice system or in foster care, require special education or have emotional and or behavioral problems.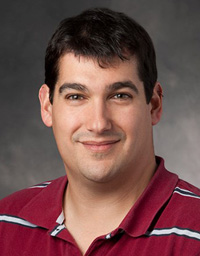 Ben Goldstein, PhD
Data Science & Analytics Leader
Assistant Professor of Biostatistics & Bioinformatics
Member, Duke Clinical Research Institute
Benjamin Goldstein, PhD, is Associate Professor of Biostatistics and Bioinformatics. His research is in the meaningful use of electronic health records data for inferential and predictive modeling purposes. He serves as the data science lead for CHDI, advising on analytic strategy for CHDI projects.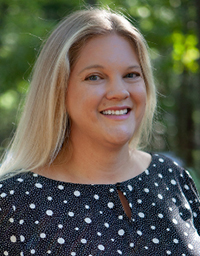 Kate Hoffman, PhD
Physical Environment Research Leader
Research Assistant Professor
Nicholas School of Environment
Dr. Hoffman's research program is grounded in the developmental origins of health and disease framework and focuses on identifying modifiable environmental risk factors of pediatric diseases in order to improve public health. Her primary focus has been evaluating environmental contaminant mixtures  and their impacts on children's health, specifically on the later-life consequences of exposures during gestation and early infancy. Her research methods include monitoring environmental exposure with a variety of tools, including biomarkers, environmental samplers, and geospatial analyses. She is interested in the interaction between environmental factors (e.g., chemical exposures, climate, and social factors) and understanding their cumulative impacts on children's health and development. Her current research projects include assessing exposure to chemicals in indoor environments and investigating the effects of contaminant exposures on neurodevelopment and early immune system development and function.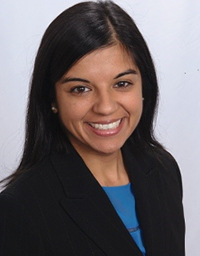 Rushina Cholera, MD
Health and Behavior Needs Research Leader
Assistant Professor of Pediatrics
Rushina Cholera, MD, is a general pediatrician and health services researcher at Duke University. Her research focuses on understanding unmet social needs and identifying optimal approaches for social and health care sector integration to promote health and health equity for children and families. Dr. Cholera aims to design and implement cross-sector, community-engaged interventions to improve child health disparities across the clinical practice and health policy levels. She draws on interdisciplinary mixed-methods research approaches leveraging her expertise in epidemiology, community-based participatory research, and implementation science.