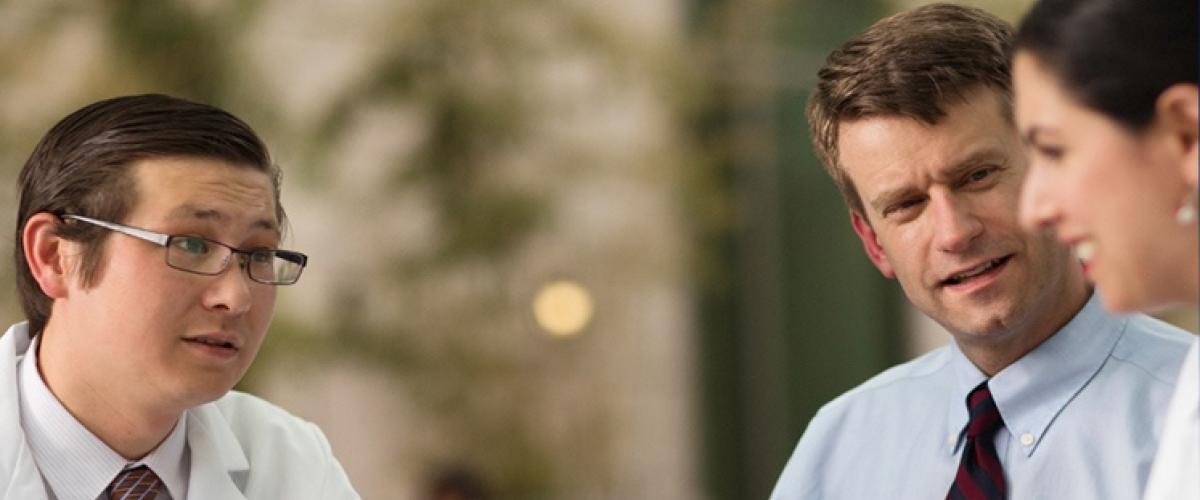 There are few medical centers in the nation comparable to Duke University offering leading pediatric care, surgical care, and innovative research.
 We recognize that as pediatric transplantation has become a more established treatment avenue, referral for transplantation has become an increasingly important step in the transplant process. Our goal is to make the referral process as efficient as possible. Before and after transplantation, your patient will receive coordinated multidisciplinary care from teams of dedicated pediatric specialists. You will receive critical updates about your patient as well as detailed documentation following transplantation so that we can continue to assist with the long-term management of your patient.
Your patient will receive specialized services after transplant, including direct and easy access to a transplant coordinator to guide your patient and family through the health care system. This includes timely access to important medical procedures, such as anesthesia, interventional radiology, bronchoscopy, endoscopy, among many others; as well as timely care in the Duke Children's Emergency Department should any urgent complications arise following discharge. We understand the implications that referral for transplantation can have for a family and patient, and we are dedicated to providing the most personalized, patient-centered care to each child from evaluation through follow-up.
At Duke, providing prompt communication and collaborating with our patients' physicians is among our top priorities. To refer a patient or for assistance in navigating our health system, we have several resources available for your convenience.
Referring physicians website
If you are a referring physician or health care professional, we can help you find the right people, programs and services for your patients. 
Referral Resources
The Duke Consultation and Referral Center and the Duke Transfer Center can help facilitate referring your patients and answer the questions you need. 
Duke MedLink
Through this secure, web-based application, you will have quick and convenient read-only access to view your patients' medical records, place orders and referrals, and send secure messages to Duke physicians.
Duke Health Online Physician Directory
A comprehensive online physician directory where you can find a Duke Health physician by name or specialty. You will be able to browse physicians' education and training background, as well as areas of expertise and certification.