Faculty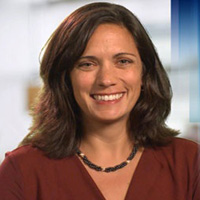 Sarah Armstrong, MD 
Co-Director
Sarah Armstrong, MD, is the co-director of DCCOR, professor of pediatrics and chief of the Division of General Pediatrics and Adolescent Health and professor of population and health sciences. Her research seeks to understand mechanisms of the development of severe obesity in youth and identify innovative treatment options such as digital health and community partnerships in order to identify new, effective treatments for children and adolescents with obesity. The first 13 years of her career in pediatric medicine was clinical, focusing on the treatment of children and adolescents with obesity both in primary and tertiary care settings. She developed and subsequently directed Duke's comprehensive pediatric weight management clinic, Healthy Lifestyles, from 2006 through 2016. Mid-career, recognizing the many unanswered questions in the field, she pursued a three-year clinical research training fellowship (APA) to develop the skills necessary to conduct clinical and translational research. She completed her research training in 2016, and has independently completed two clinical trials and is a co-investigator on an NIH-funded trial (NIDDK) and a principal investigator on a three-year multisite clinical trial (Duke Endowment). She has served on several committees related to pediatric obesity research, including the obesity section of the AAP and is involved with the Pediatric Obesity Weight Evaluation Registry as the co-director for research. In 2017, she and a team of three other researchers were awarded funding through the American Heart Association's Strategically Focused Research Network for a large four-year, multi-study project. Most recently, she and DCCOR co-director Asheley Skinner were awarded funding from the National Institutes of Health to evaluate the implementation and effectiveness of the clinic-community partnership model for childhood obesity treatment in two additional locations in North Carolina  (more information can be found on the Current Research page).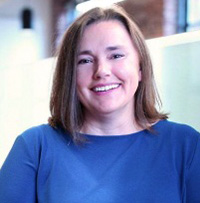 Asheley C. Skinner, PhD 
Co-Director
Asheley Cockrell Skinner, PhD, is a health services researcher focused on addressing a variety of population health issues, particularly those affecting children. She is the co-director of DCCOR, a professor in Population Health Sciences and an associate professor in the Duke Department of Medicine and a member of the Duke Clinical Research Institute. She is also the director of Graduate Studies for Population Health Sciences. She received her PhD in 2007 in Health Policy and Administration at the University of North Carolina at Chapel Hill. She is a nationally-known expert in childhood obesity, focusing on the measurement of obesity, the health consequences of obesity, and preventing stigma in obesity interventions and policy. She also has significant experience in the areas of child maltreatment, substance use and abuse among adolescents, and prescription drug misuse. In addition to her many roles in research, she is also a dedicated teacher, mentoring doctoral students, residents, fellows, and junior faculty.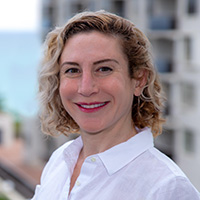 Emily D'Agostino, DrPH, MS, MEd, MA
Co-Director
Emily D'Agostino is an assistant professor and Director of Community-Engaged Research Practice in the Occupational Therapy Doctoral Division in Orthopaedic Surgery, and research faculty at DCCOR. She is also holds a secondary appointment in Population Health Sciences, is a faculty affiliate in Duke Global Health Institute, and a member of the Duke Clinical Research Institute. She is a community-engaged social epidemiologist specializing in health disparities in underserved populations. Her research expertise lies in partnering with community organizations to examine structural and social factors that address youth physical fitness, obesity, and mental health. She also contributes research oversight for the Miami-Dade County Department of Parks, Recreation and Open Spaces, the third largest county park system in the nation, and the New York City Department of Health and Mental Hygiene, Office of School Health NYC Fitnessgram surveillance program. She received her doctorate in Epidemiology from the City University of New York's Graduate School of Public Health and Health Policy. She also holds master's degrees in Science Education, Educational Leadership, and Museum Education.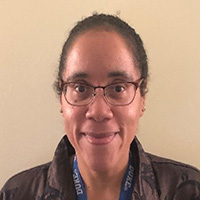 Naomi Nichele Duke, MD, PhD, MPH
Co-Director
Dr. Naomi Nichele Duke, MD, PhD, MPH, is an Associate Professor of Pediatrics and Sociology, and is board certified in Internal Medicine, Pediatrics, and Adolescent Medicine. Working at the intersection of medicine, sociology, and public health, Dr. Duke brings a unique perspective to address social drivers in maternal and child health and adult chronic disease onset. Her work focuses on advancing knowledge and advocacy efforts around the relevance of childhood social context for later disparities in health outcomes and the intergenerational transmission of health, including morbidity and mortality related to stress physiology, perceptions of physical and emotional weathering, and health-related behaviors. A main area of interest is in understanding the implications of youth experiences of oppression and marginalization for perceptions of survival and future orientation, and relationships between these experiences and actual trajectories of health. She is also interested in understanding relationships between sociocultural context and the intergenerational transmission of health, including cardiometabolic outcomes such as the transition from prediabetes to diabetes and the development of hypertension. Dr. Duke is a Co-PI on a National Institute of Mental Health grant to develop and pilot a digital intervention to promote healthy sleep behaviors among diverse groups of adolescents followed in primary care practice. She is a collaborator on new phase of Add Health, the Add Health Parent Study Phase 2, and a new phase of the Great Smoky Mountains Study.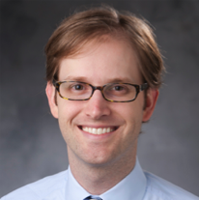 Charles T. Wood, MD, MPH
Charles T. Wood, MD, MPH, is a research faculty member at DCCOR and an assistant professor in the Duke Department of Pediatrics.  He trained in pediatrics at Duke University, where he was also a chief resident and gained research expertise through the NRSA Primary Care Research Fellowship at the Sheps Center for Health Services Research at UNC Chapel Hill. Dr. Wood's main research interest is identifying risk factors and clinical preventive interventions for obesity in the first years of life, with particular interest in eliminating racial and ethnic disparities in obesity. His work in feeding behaviors and characteristics among formula fed infants has resulted in multiple publications and national press, and he is a recipient of the Academic Pediatric Association Young Investigator Award for Nutrition in Underserved Populations.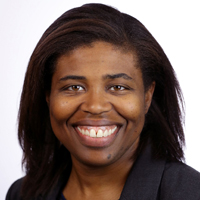 Michelle J. White, MD, MPH
Michelle J. White, MD, MPH is an assistant professor of pediatrics at Duke University with appointments in the Division of Hospital Medicine and the Duke Center for Childhood Obesity Research. She is a graduate of Yale University, Duke University School of Medicine and the Gillings School of Public Health at the University of North Carolina at Chapel Hill. The focus of Dr. White's research is place and child health equity, with particular emphasis on child obesity. Her work integrates geography with qualitative methodologies to describe the effect of built, social and perceived environmental factors on health behaviors and outcomes with the goal of translating this work into place-based interventions. Dr. White received a 2018 Young Investigator Award from the Academic Pediatric Association to assess the effects of changes in the Durham recreational environment on child BMI over time.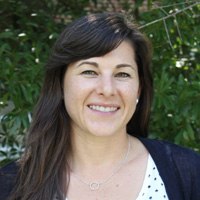 Melissa Kay, PhD, MS, MPH, RD
Melissa Kay is an assistant professor of pediatrics in the Division of General Pediatrics and Adolescent Health, an affiliate with the Duke Global Digital Health Science Center, and a research faculty member at DCCOR. Her research focuses on early life obesity prevention among the mother-infant dyad and sits at the intersection of behavior change interventions and nutritional epidemiology. She is interested in the connection between maternal and infant diet and the influence of infant feeding behaviors on growth. Her work includes the assessment of dietary and feeding habits using large datasets and the implementation and dissemination of digital health interventions to improve diet quality and support adoption of responsive feeding strategies within the first 1,000 days. She aims to reduce disparities in obesity risk and works largely with families living in low-income households and receiving WIC benefits. Melissa is originally from Massachusetts but came to North Carolina as a fellow from the Centers for Disease Control and Prevention and stayed to complete her PhD in Nutrition Interventions and Policy and Epidemiology at UNC Chapel Hill. She also holds master's degrees in Public Health and Food Policy and Applied Nutrition and is a Registered Dietitian.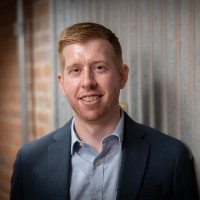 Cody Neshteruk, PhD
Cody Neshteruk, PhD is a medical instructor in the Department of Population Health Sciences, scholar in the Dissemination and Implementation Science in Cardiovascular Outcomes K12 program, and a research faculty member at DCCOR. His research focuses on designing, delivering, and disseminating evidence-based interventions to improve the health and well-being of children and families. In particular, he is interested in promoting cardiovascular health and reducing obesity through helping families adopt healthy eating and physical activity behaviors. Cody received his PhD in Nutrition from the University of North Carolina Chapel Hill and completed an American Heart Association funded postdoctoral fellowship at Duke.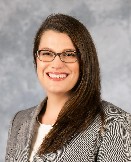 Karen Scherr, MD, PhD
Karen Scherr is a family medicine physician and Assistant Professor in Family Medicine and Community Health. She has her PhD in business administration and consumer behavior, which gives her a strong appreciation for the importance of cross-sector and interdisciplinary collaboration. Her current research focuses on developing clinic-community partnerships to improve the treatment of patients with prediabetes and the use of social media to augment treatment for children with obesity. She aims to combine clinical care with actionable, policy-relevant research to address disparities in physical inactivity and healthful eating while combatting weight stigma and bias
Hannah Lane, PhD
Bio coming soon
Trainees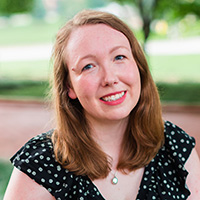 Laura Rolke, PhD, Postdoctoral Fellow
Laura Rolke is a postdoctoral research associate with DCCOR. Her research expertise is in evaluation, implementation, and dissemination of community-based interventions for obesity and chronic disease prevention and management. She has a demonstrated history working with mixed methodology and patient-engaged research to measure health behaviors and outcomes. Laura is from North Carolina; she completed her undergraduate at UNC-Chapel Hill in Biology and Anthropology and her Masters in Public Health in Community Health Education at UNC-Greensboro. She completed her PhD in Applied Health Research and Evaluation at Clemson University with a dissertation exploring the child, family, healthcare, and community factors influencing pediatric asthma management.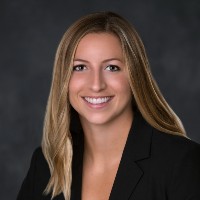 Brooke Wagner, PhD, Postdoctoral Fellow
Brooke Wagner, PhD, is a Postdoctoral Associate in the Department of Population Health Sciences. After an exercise physiology undergraduate and graduate background from Central Michigan University, she received her PhD from the University of Minnesota with an emphasis in Physical Activity and Health Promotion. Her dissertation work used a mixed methods approach to better understand how weight stigma may play a role in physical activity behavior in an adult population. Beyond weight stigma, her more broad research interests are guided by three main pillars: 1) the role of physical activity in childhood obesity treatment and prevention, 2) improving physical activity behaviors, and 3) the intersection between healthcare and health fitness professionals in obesity treatment and prevention.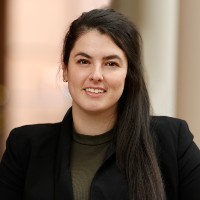 Sophie Ravanbakht, PhD, Postdoctoral Fellow
Sophie Ravanbakht, PhD, is a Postdoctoral Associate in the Department of Population Health Sciences and Duke Center for Childhood Obesity Research. Sophie received her PhD in Health Policy and Management with a concentration in Decision Sciences and Outcomes Research from the Gillings School of Global Public Health at UNC-Chapel Hill. Using systems science tools and a mixed-methods approach, her dissertation research helped to increase understanding of how stress-related mechanisms that underlie discordant acculturation in Latino immigrant children and their caregivers influence health behaviors, quality of life, and weight status. Sophie's research interests center on exploring solutions to complex health problems that emerge from systemic and cultural intersections affecting underserved immigrant and pediatric populations. Using systems science tools and a mixed-methods approach in her research, Sophie is interested in the biosocial influence of stress, immigration, and acculturation across generations and the life course in order to improve clinical guidelines, patient-centered care, policy guidance, and community resources for vulnerable populations.
 
Lily Suarez, MD, MPH
Lily Suarez, MD, MPH, is an Internal Medicine – Pediatrics resident at Duke. She received her MD from Duke University in 2022 and her MPH from UNC Gillings School of Public Health in 2020. During her graduate training, she studied the intersection of childhood food insecurity and pediatric obesity, helping to establish and evaluate a clinic-based food pantry within the Duke Healthy Lifestyles program. Her current research interests include exploring the whole family effects of food security and obesity treatment interventions in order to promote healthy families. Her research aims to support the expansion of innovative models of care that support whole person health. Clinically, she is passionate about providing transition care to adolescents and young adults with obesity.
Research Coordinators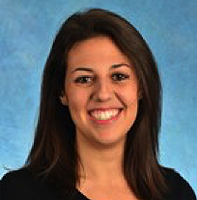 Janna B. Howard, MPH (Research Program Leader)
Janna B. Howard, MPH, coordinates the ongoing research activities and projects at DCCOR and assists with the strategic planning of the center. She also trains incoming clinical research coordinators, liaises with pediatric clinics about DCCOR's new and ongoing research projects, and supports faculty with study planning, start-up, and operations. She received her MPH in health behavior in 2016 from the University of North Carolina at Chapel Hill Gillings School of Global Public Health. Prior to beginning her role with DCCOR in 2017, she served as the study coordinator for a project at UNC Chapel Hill investigating children's movies and obesogenic messages and stigma. She also has prior research experience in eating behaviors, eating disorders, and weight loss and weight management in adults.
Javier Rodriguez, Clnical Research Coordinator
Bio coming soon.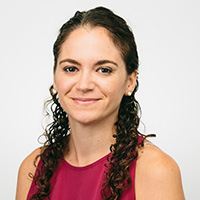 Belen de la Barrera, MS
Belen de la Barrera, MS, is the lead bilingual clinical research coordinator of the Greenlight Plus project. Greenlight Plus is an early-childhood obesity study that is comparing whether added technology can provide support outside the clinic to promote behavior change and obesity prevention. Previously, she managed environmental research projects in Duke's Nicholas School of the Environment. Belen has extensive experience working in basic science, coordinating research projects needs and timetables, and building relationships that create a positive team environment. Belen received her BS in Chemistry from Universidad Complutense de Madrid and received her MS in Environmental and Earth Resources Management from Kingston University London. 
Veronica Carrion, Clinical Research Coordinator
Bio coming soon.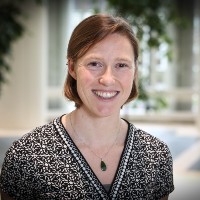 Steph Bryant, MPH, RD, LDN, Clinical Research Coordinator
Steph is the primary research coordinator on the NOURISH study, exploring early pediatric interventions to improve health and prevent obesity. Steph previously worked as a dietitian with Duke Healthy Lifestyles, a multidisciplinary pediatric obesity prevention program. Prior to this, she was a research coordinator at Duke Clinical Research Institute. Steph received her MPH in Nutrition and Dietetics from Gillings School of Global Public Health at the University of North Carolina, Chapel Hill.
Valery Arevalo, Clinical Research Coordinator
Bio coming soon.