As one of the top pediatric transplant programs in the nation, the Duke Pediatric Transplant Program is led by a core of physicians, staff and administrators who are committed to optimizing all aspects of care to achieve the best overall outcomes for every child.
Our program comprises all pediatric transplant services available at Duke and is fully integrated with the adult transplant program to effectively leverage additional expertise and research capabilities.  
The centralized administration of the Duke Pediatric Transplant Program facilitates shared resources, dedicated joint meetings to review patients and practices, and the ability to advance coordinated, multidisciplinary ideas across numerous medical and surgical subspecialties.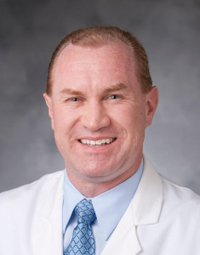 William Steinbach, MD
Director
Professor of Pediatrics 
Chief, Division of Infectious Diseases
Professor in Molecular Genetics and Microbiology
Member, Duke Human Vaccine Institute
Dr. Steinbach's active molecular, translational, and clinical research focuses on the pathogenesis, diagnosis and treatment of invasive fungal infections in transplant recipients and immunocompromised patients.  His laboratory centers on the fungus Aspergillus fumigatus to understand signal transduction regulating establishment of invasive fungal disease, develop novel molecular targets as antifungal therapeutics, and devise new antibody-based diagnostic assays. His laboratory uses advanced proteomic techniques to decipher the mechanisms of disease pathogenesis, paired with numerous in vitro antifungal and in vivo animal model systems. He also founded and directs the International Pediatric Fungal Network, a multi-national consortium of 55 sites dedicated to investigating pediatric invasive fungal infections through multi-center trials – all of which is coordinated at Duke. Dr. Steinbach also co-founded and still co-Chairs the Advances Against Aspergillosis international conference, with its 8th biennial meeting last held in Lisbon in 2018. He is the co-editor of 9 infectious diseases textbooks, and the tenth is forthcoming as the lead editor of Pediatric Transplant and Oncology Infectious Diseases. He was recently the 2016 winner of the American Federation for Medical Research Outstanding Investigator Award, given annually to one individual in the US under 45 for excellence in translational biomedical research and chosen from all medical disciplines. In 2017, he was awarded the Oswald Avery Award from the Infectious Diseases Society of America as the top adult or pediatric infectious diseases researcher in the society under age 45.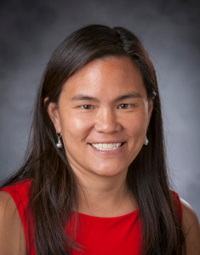 Eileen Tsai Chambers, MD
Co-Director
Associate Professor of Pediatrics
Division of Nephrology
Dr. Chambers has expertise in pediatric transplantation, and her translational research focuses on improving the lives of transplanted children, with emphasis on various aspects of kidney transplantation. She is leading trials in immunological biomarker development and tailoring immunosuppression with novel therapies. Additionally, she is studying the effects of malnutrition on the immune system. Importantly, she has developed programs to improve adherence/transition of care for adolescents and young adult solid organ transplant recipients.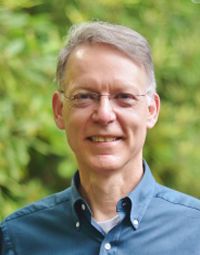 Paul L. Martin, MD, PhD
Co-Director
Professor of Pediatrics
Chief, Division of Blood and Marrow Transplantation
Member, Duke Cancer Institute
Dr. Martin's research focus is on the use of stem cell transplant for the treatment of pediatric leukemias, including acute lymphoblastic leukemia (ALL), acute myeloid leukemia (AML), chronic myeloid leukemia (CML) and juvenile myelomonocytic leukemia (JMML) and other non-malignant blood disorders, such as thalassemia, hemaphagocytic disorders, Wiskott-Aldrich, aplastic anemia, Diamond-Blackfan anemia, as well as inherited metabolic diseases. In addition to focusing on determining the best use of stem cell transplants for these disorders, he has also been involved in clinical research investigating the prevention and treatment of transplant related morbidity, particularly veno-occlusive disease of the liver, infections and diffuse alveolar hemorrhage.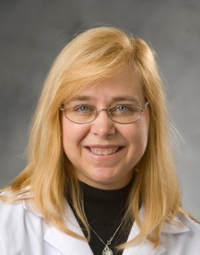 Debra L. Sudan, MD
Co-Director
Professor of Surgery
Chief, Division of Abdominal Transplant Surgery
Professor of Pediatrics
Dr. Sudan's focus is in pediatric liver and intestinal transplantation and clinical research surrounding newer modalities for immunosuppression following transplantation. In addition, her research group studies ex-vivo perfusion in liver transplantation as a novel strategy for both longer organ preservation and the ability to utilize organs from greater distances.