First Year
The first year of the fellowship program is an intensive clinical experience designed to allow the fellow to develop skills in diagnosis and management of pediatric hematology-oncology problems. Fellows rotate on the three core inpatient services (Hematology-Oncology, Pediatric Transplant and Cellular Therapy (PTCT), Hematology Consult) as well as the neuro-oncology outpatient service and dedicated time with palliative care, PTCT clinic, hematopathology, radiation oncology, and clinical labs. In addition, a hematology-oncology outpatient continuity clinic is maintained throughout all three years.
The rotations are divided as follows:
Pediatric Hematology-Oncology (inpatient): 17 weeks
Pediatric Transplant and Cellular Therapy (inpatient): 10 weeks
Hematology Consult Service (inpatient): 8 weeks
Palliative Care (inpatient)

: 

2 weeks
Neuro-oncology (outpatient): 6 weeks
Pediatric Transplant and Cellular Therapy (outpatient): 2 weeks
Vacation: 4 weeks
Elective: Heme Path, Rad Onc, Clinical Labs: 3 weeks
Second and Third Years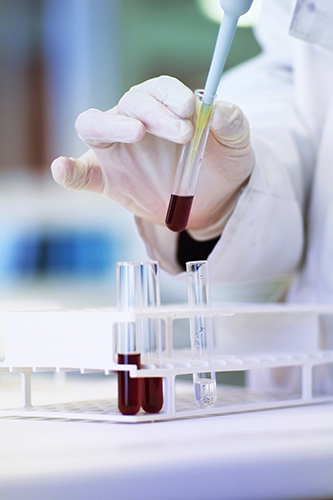 During the second and third years, fellows pursue independent research and can pursue a large number of basic science and clinical research opportunities spanning the entirety of Duke University. Our fellows are encouraged to apply for a number of training grants to enhance their research experience.
In addition, fellows participate in the night and weekend call schedule on Hematology-Oncology and Pediatric Transplant and Cellular Therapy throughout the three years of the program. Call is from home with immediate faculty back-up. In addition to the daily instruction that fellows receive from faculty on the inpatient services and mini-rotations, there are frequent clinical conferences designed to enhance the fellows' learning experience. These include:
Hematology Teaching Conference 
Oncology/Pediatric Transplant and Cellular Therapy Teaching Conference 
Tumor Board 
Inpatient Hematology-Oncology Patient Care Conference 
Social Service/Psychosocial Conference 
Hematopathology Conference 
Protocol Conference 
Morbidity and Mortality Conference 
Evidence Based Medicine Conference
Journal Club 
Fellows learn academic teaching skills by participating in the education of Pediatric Housestaff and medical students through informal teaching on the clinic and ward service teams as well as by presenting formal didactic lectures on topics in pediatric hematology-oncology for fellows, housestaff, and students. The Tumor Board and Journal Club discussions are presented by fellows with faculty mentoring. Additionally, the Department of Pediatrics organizes a Pediatric Fellows Research conference that provides a forum for fellows in their second or third year to discuss their research projects with colleagues and faculty.