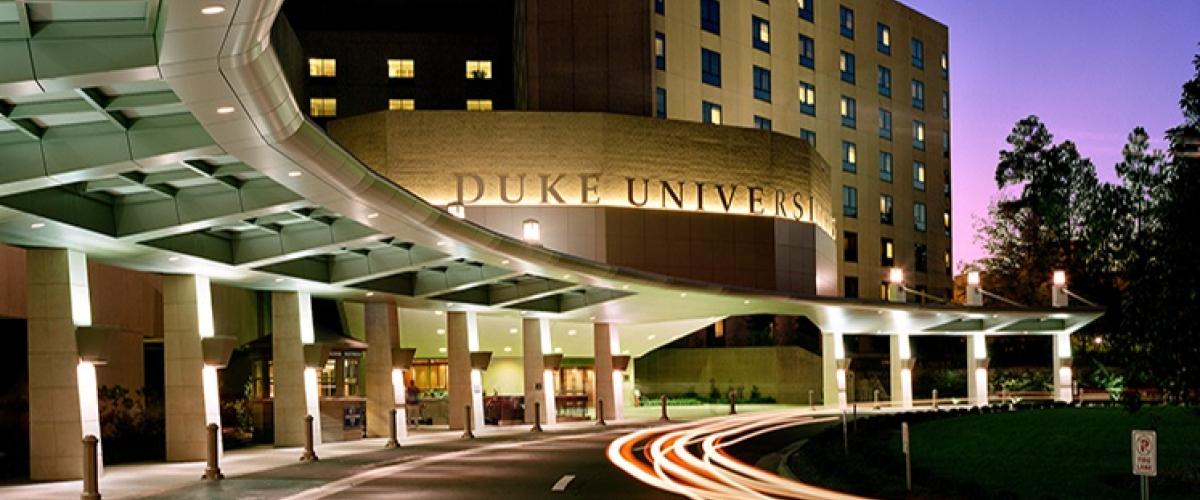 Thank you for your interest in the Duke Pediatric Hematology-Oncology Fellowship Training Program. We are currently participating in the Electronic Residency Application Service (ERAS) online application process. Applicants who wish to begin training should complete the application materials using the ERAS Fellowship Application system.
Applicants interested in the Global Health pathway should apply through the categorical pediatrics hematology/oncology match. However, applicants interested in the med/peds program should apply through the medical hematology/oncology match and indicate their interest in a combined program in their application.
Application Review
Review of applications will begin on August 1. Final deadline for submission of application materials is September 1. We suggest you complete your application as early as possible to ensure maximum flexibility in selecting potential interview dates. 
The following required information should be submitted directly to the ERAS Fellowship Documents Office: 
Fellowship Application including Personal Statement
Medical Student Performance Evaluation (MSPE)/Dean's letter
Three Letters of Recommendation

One from the Residency Program Director or Pediatric Department Chair
At least two additional letters from individuals who are familiar with your clinical or research activities during residency

Medical School Transcript
USMLE scores*
A wallet size color photo (optional)
*Duke University Hospital USMLE Policy requires that all graduate medical trainees at or above the PGY3 level have passed USMLE Part III before they can begin fellowship training.
Interviews
Interviews with selected applicants will be conducted virtually and will begin in early September and will be completed by late November. Applicants who are invited to interview will be asked to provide the Fellowship Coordinator with the following information prior to the interview date: 
Reprints of publications (if applicable)
Indication of specific areas of interest within Pediatric Hematology-Oncology (e.g. Hematology, Oncology, Stem Cell Transplantation, Neuro-oncology) or specific faculty members (outside of the Division of Pediatric Hematology-Oncology) to meet with on the day of interview.  
Eligibility
It is our policy to select fellows solely on the basis of qualifications regardless of race, sex, or national origin. However, funds to support the second and third years of the fellowship program are primarily obtained from the National Institutes of Health. These funds are restricted by the NIH to applicants who are U.S. citizens or who have permanent residency status.  Candidates who do not meet these criteria (i.e., U.S. citizenship, permanent residency) will be considered only if they are able to obtain full funding from their government, medical school or other source. 
 Please contact our Fellowship Coordinator, Devin Walker at 919.684.3829 or devin.walker@duke.edu with questions or assistance with the application process.