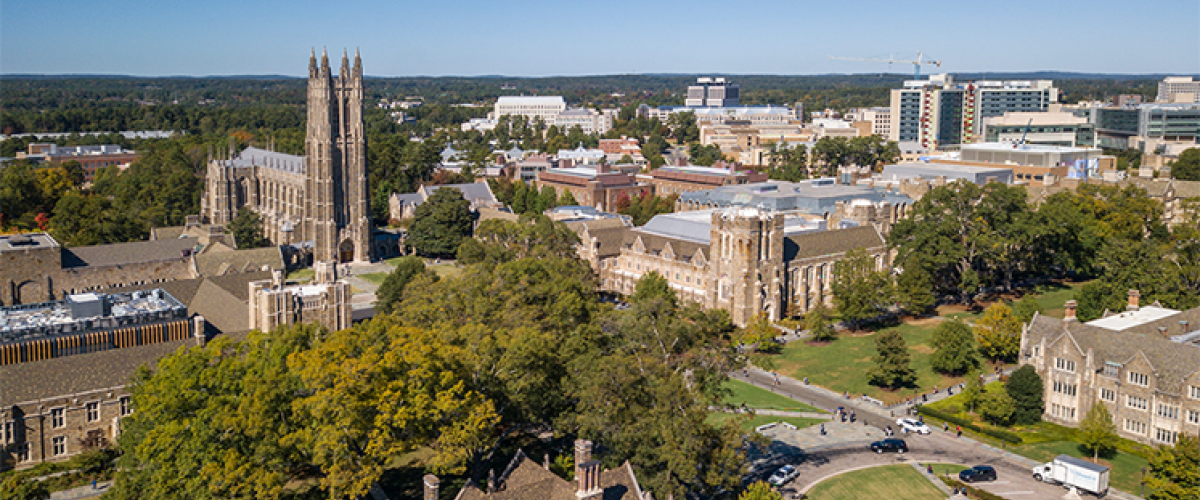 Pediatric Transplant and Cellular Therapy (PTCT) fellowships are offered to individuals who have completed their fellowships in Pediatric Hematology/Oncology, Pediatric Immunology, Adult Oncology or Adult Hematology and who desire additional exposure and training in clinical and research aspects of pediatric blood and marrow transplantation and cellular therapies. Duke's PTCT, formerly known as the Pediatric Blood and Marrow Transplantation (PBMT), program is one of the largest and most distinguished in the country and has been training fellows for almost 20 years. Our one year fellowships at the PGY-VII or PGY-VIII level are predominantly focused on developing skills in all areas of transplant and cell therapy. In addition to traditional hematopoietic stem cell transplantation (HSCT), our division has significant clinical and research experience in a range of cell therapies including mesenchymal stem cell (MSC), CAR-T and gene therapy. The program curriculum is individualized for each fellow and can be tailored for Transplant, Cell Therapy, or both.
The fellowship programs train fellows in the fundamentals of donor selection (related/unrelated; allogeneic/autologous; HLA matched/mismatched/haploidentical), graft sources (cord blood/bone marrow/peripheral blood stem cells), bone marrow harvest, stem cell procurement, characterization, processing, cryopreservation, infusion as well as in aspects of pre-PTCT evaluation and post-PTCT complications. In addition, fellows will select a project that will require them to acquire the skills necessary to allow them to become independent investigators.  Fellows are required to present their work at local meetings as well as present and publish their work in peer-reviewed journals and/or meetings. Trainees' schedules typically include approximately 4 months of inpatient service and fellow call; 2 days per week in clinic; a weekly fellows' meeting; a weekly interdisciplinary PTCT team meeting; and a weekly PTCT new patient planning meeting. Fellows will also receive training in regulatory compliance for PTCT.
Fellows may rotate through inpatient and clinical rotations, the stem cell laboratory, the research laboratory, the BMP cell manufacturing laboratory, and the cord blood bank. If interested, trainees may develop a clinical or basic research project (with a mentor) during a second year of fellowship.
About the Division
The Duke Division of Pediatrics Transplant and Cellular Therapy performs transplantation for the full spectrum of diagnoses. Our patients come from throughout the United States and around the world. Our faculty members have published seminal articles in top national and international journals in the field of transplantation. The division has performed 2,200 transplants over the past 30 years and has made significant contributions to the field of Pediatric Transplant and Cell Therapy, offering some of the world's greatest experience in the use of unrelated cord blood transplants in children and particularly in patients with inherited metabolic diseases. The division also has a large number of active research protocols investigating various aspects of transplantation. 
Program Overview
Positions offered per year: One or two
Program duration: One year minimum. Fellows engaged in research can stay up to three years.
Accrediting body: Duke ICGME
Match participation?: No
Contact person
Devin Compton
Fellowship Program Coordinator
919.684.3829
919.668.4455 fax
devin.walker@duke.edu
How to apply
Contact:
Kris M. Mahadeo, MD, MPH
Professor of Pediatrics
Box 3350 DUMC
Durham, NC 27710
919.668.1100
919.668.1180 fax
kris.mahadeo@duke.edu
 
Joanne Kurtzberg, MD
Professor of Pediatrics
Box 3350 DUMC
Durham, NC 27710
919.668.1100
919.668.1119
919.668.1183 fax
kurtz001@mc.duke.edu
Program director
Kris M. Mahadeo, MD, MPH
Professor of Pediatrics
Box 3350 DUMC
Durham, NC 27710
919.668.1100
919.668.1180 fax
kris.mahadeo@duke.edu
 
Associate program director
Joanne Kurtzberg, MD, MRCP
Professor of Pediatrics
Professor of Pathology
Chief Scientific Officer, Robertson Clinical and Translational Cell Therapy Program
Director, Carolinas Cord Blood Bank
Co-Director, Stem Cell Laboratory
kurtz001@mc.duke.edu
Some of our former fellows
Sachit Patel, MD, Associate Professor, Division of Hematology/Oncology
Clinical Director, Pediatric Blood and Marrow Transplantation, University of Nebraska Medical Center
Veronika Polishchuk, MD, Assistant Professor, Pediatric Stem Cell Transplantation, Northwestern University
Vanessa Ann Fabrizio, MD, MS, Assistant Professor, Pediatric Bone Marrow Transplant, Children's Hospital Colorado
Kris M. Mahadeo, MD, MPH, Professor, Division Chief, Pediatric Transplant and Cellular Therapy, Duke University
We invite you to discover your own future potential for growth, achievement, and professional satisfaction by investigating the possibilities at Duke.