The Infant Complex Care Fellowship is an ICGME-certified fellowship designed for the general pediatrician and consists of a one-year curriculum (with optional second year) for post-residency training in Pediatrics.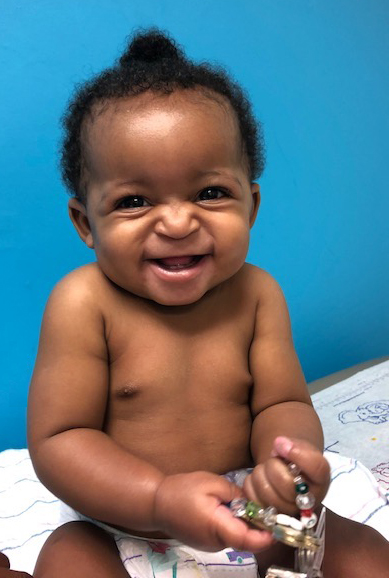 The program focuses on the unique medical and developmental needs of prematurely born and other high-risk infants and toddlers after discharge and during the first two of years of life. Fellows who complete this training will be able to apply their specialized knowledge and expertise to careers in pediatric academic positions (hospitalist, NICU follow-up, Level 2 nursery) and general pediatric clinical practices across the country. 
Our fellows are important members of our Transitional Medical Home Program where we partner with well-child care providers to coordinate care for our most medically fragile NICU graduates. Fellows will be trained in best practices for providing convalescent care, discharge planning and comprehensive post-discharge care for premature and critically ill term or near-term infants. They will gain experience in dealing with ongoing neonatal morbidities such as chronic lung disease, gastroesophageal reflux, brain injury, growth, nutrition and feeding difficulties, early motor and other developmental problems and psychosocial problems common in high-risk infants. Fellows will also become familiar with expected outcomes of various neonatal conditions and the early precursors of cerebral palsy and other developmental disorders. They will learn to differentiate between the transient neurologic abnormalities commonly seen in premature and other sick newborn infants and the true warning signs that predict later neurologic and developmental problems. This knowledge and these skills will prove to be invaluable to the fellow when practicing general pediatrics in the future.
Program Overview
Positions offered per year: One
Current number of fellows: One
Program duration: One year
Accrediting body: Duke ICGME
Match participation?: No
Contact person
Marissa Ivester
Fellowship Program Coordinator
Box 3899 DUMC
Durham, NC 27710
919.681.4844
marissa.ivester@duke.edu
Program director
Deesha D. Mago-Shah, MD
Program Director, Infant Complex Care Fellowship
Assistant Professor of Pediatrics
Division of Neonatology
Box 2739 DUMC
Durham, NC 27710
919.681.3501
919.681.4836 fax
deesha.mago@duke.edu
Current fellows  
First Year
Mike Evers, MD
 
We invite you to discover your own future potential for growth, achievement, and professional satisfaction by investigating the possibilities at Duke.