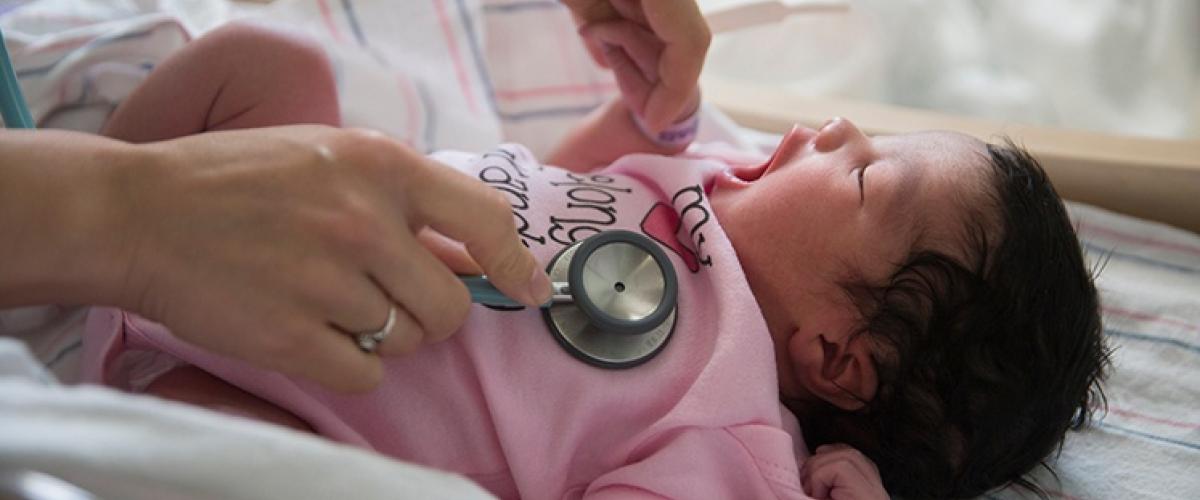 The Hospital Medicine fellowship program spans two years and is divided into three categories: Core Rotations, Systems and Scholarship Training, and Individualized Curriculum. The fellow will complete eight educational units in each of the following categories: 
Core Rotations
Inpatient Pediatrics
Complex Care
Newborn Nursery
Surgical Co-management
Palliative Care
Sedation
Systems and Scholarship
Improvement Science
Research
Interprofessional Education
Leadership
Business Administration
Patient Safety
Advocacy
Individualized Curriculum 
Allergy/Immunology
Anesthesia
Cardiology
Child Protection
Course and/or Certificate Program participation
Endocrinology
Gastroenterology
General Surgery
Infectious Disease
Medical Education
Medical Informatics
Nephrology
Pediatric Intensive Care Unit
Procedures (including point-of-care ultrasound)
Psychiatry
Pulmonary
Rheumatology
Note: This is not an all-inclusive list.
Because roughly 70% of pediatric inpatient care is provided in community hospitals, understanding the opportunities and challenges presented in these settings is vital to a pediatric hospitalist's expertise. Fellows will have the opportunity to rotate through two North Carolina community hospitals, including Mission Children's Hospital in Asheville NC for the core Community rotation (housing will be provided), and WakeMed Raleigh Children's Hospital in Raleigh NC for pediatric intensive care experience.