The goal of the Duke Pediatric Cardiology Fellowship program is to train future leaders who will provide expert, compassionate care for patients with congenital and acquired heart disease, as well as advance the field through a lifetime of thoughtful inquisition and research.
Fellows train directly under a diverse faculty with a great depth of experience. Particular strengths of the program include: 
Interventional catheterization
Electrophysiology
Non-invasive imaging, including cardiac MRI and CT
Fetal cardiology
Adult congenital heart disease
Heart failure and cardiac transplant
Health care delivery and outcomes research
Molecular biology and translational investigation   
Of the three years of required training in Pediatric Cardiology, a minimum of 24 months are spent in the clinical arena and 12 months are available for research. While patient care and introductory clinical research skills are taught to all fellows, basic science training is available, as is advanced training in clinical research.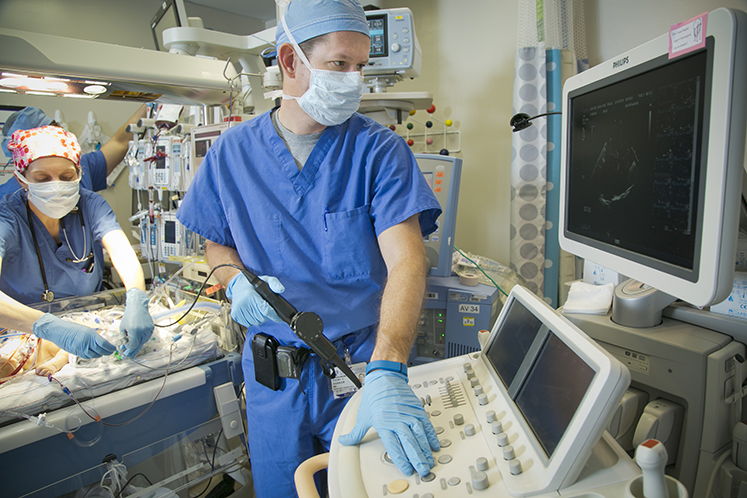 Program Overview
Positions offered per year: Two
Program duration: Three years
Accrediting body: American Board of Pediatrics, Sub-board of Pediatric Cardiology
Match participation?: Yes
How to apply
Electronic Residency Application Services (ERAS)
Applicants must have completed by the start of fellowship a three year residency in an ACGME-accredited residency program or in Royal College of Physicians and Surgeons of Canada (RCPSC)-accredited or College of Family Physicians of Canada (CFPC)-accredited residency program. Prospective fellows apply through the ERAS program. We request three letters of recommendation, one of which must come from the program director of your Pediatrics residency program.
Contact person
Latoya Burgess
Program Coordinator
Box 102509 DUMC
Durham, NC 27710
919.681.8485
latoya.burgess@duke.edu
Program director
Michael Jay Campbell, MD
Professor of Pediatrics
Director, Pediatric Cardiology Fellowship Program
Box 3090 DUMC
Durham, NC 27710
919.684.3574
michael.campbell2@duke.edu
Associate program director
Zebulon Spector, MD
zzs2@duke.edu
Current fellows    
Fourth Year
Pediatric Cardiac Advanced Imaging/Research Fellowship (Matthew Sullivan Fellowship)
Kathleen Wood, MD
Pediatric Cardiology/Critical Care Fellowship
Elizabeth Thompson, MD
Adult Congenital Heart Disease Fellowship (Thomas Anstrom Fellowship)
Toi Spates, MD
Third Year
Alex Bowers, DO
Henry Foote, MD
Meredith Sooy-Mossey, MD
Second Year
Chris Atkins, MD
Sam Littlejohn, MD
First Year
Adeola Awujoola, MBBS
Andy Balachandran, MD
We invite you to discover your own future potential for growth, achievement, and professional satisfaction by investigating the possibilities at Duke.