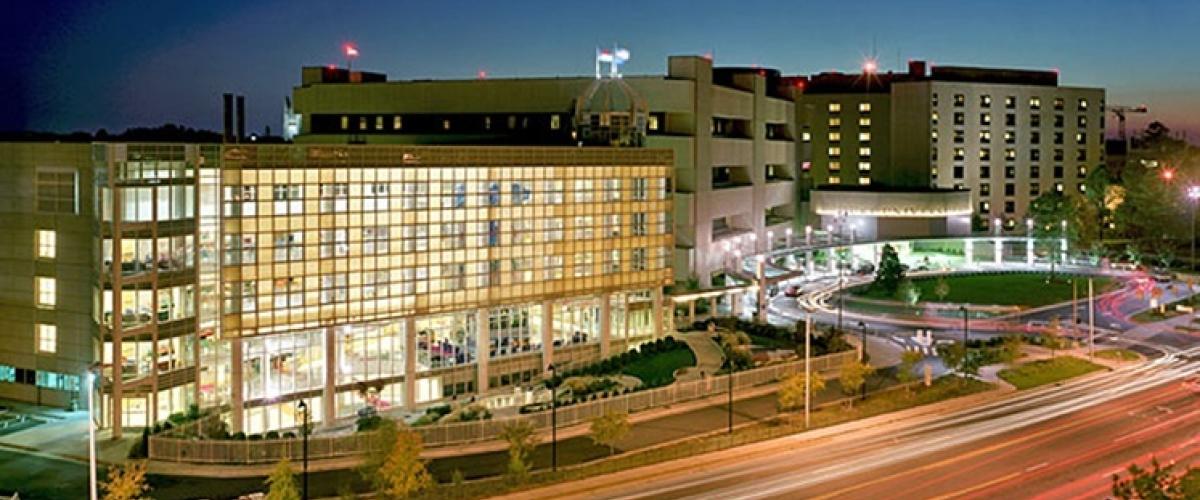 Duke University Medical Center is a nationally recognized academic medical center with superb clinical and laboratory resources coupled with an intellectual environment that is supportive and conducive to fellowship training.
Duke University Hospital is a tertiary and quaternary care center, consistently rated among the top hospitals in the United States. The Duke Children's Hospital offers 36 comprehensive pediatric specialties, accommodates ~5,000 annual admissions (excluding healthy newborns), and has 190 inpatient beds including a 67-bed Neonatal Intensive Care Unit, a 16-bed Pediatric Intensive Care Unit, a 16-bed Pediatric Cardiac Intensive Care Unit, and a 16-bed Pediatric Bone Marrow Transplantation Unit. The McGovern-Davison Children's Health Center is located adjacent to Duke University Hospital and serves as the site for ambulatory pediatric subspecialty care. 
The Duke Division of Gastroenterology, Hepatology and Nutrition provides high quality care for pediatric patients in the state of North Carolina as well as patients referred from all over the nation and the world. Notably, Duke is the only medical center in North Carolina that currently provides pediatric patient care, research and education with respect to the full spectrum of children requiring liver/small bowel transplant and motility care, regardless of age or severity of disease.
First Year
Fellows in the first year of their fellowship will predominantly focus on the coverage of the inpatient consult service and typically attend continuity of care one half day per week. The first year of the fellowship is focused on training fellows clinically, both in the inpatient and outpatient settings. Learning objectives include: clinically introducing fellows to a wide variety of pediatric gastroenterology and liver conditions, training fellows to develop differential diagnoses and management plans around acute and chronic gastrointestinal and hepatic disease processes, and developing fellows as leaders of the pediatric GI team and as pediatric GI specialists. Fellows are supervised by a board eligible or certified pediatric gastroenterologist attending available 24/7 to respond to any questions or concerns expressed by the fellow.
Second and Third Years
During the second and third years of training, fellows will be provided ample opportunities to train in clinical and laboratory research. Objectives for these years (along with continued development as clinical GI specialists) are to define long-term career goals, outline a hypothesis-driven basic science or clinical research project, develop skills in research methodology, and present research locally and nationally. Additional objectives during fellowship include teaching learners at all levels--including medical students and residents, learning to work within interdisciplinary teams in the inpatient and outpatient settings, and developing a clinical quality improvement project. Fellows in the second and third years of fellowship will typically attend an average of one to two and a half days of clinic per week where they will see new outpatient consultations as well as follow-up visits for established patients. In addition, fellows will be expected to follow a cohort of inflammatory bowel disease and liver transplant children in the clinic longitudinally. New clinic patients seen by the fellow are all discussed with the outpatient clinic attending.
Fellow Rotations
| Rotation | First Year | Second Year | Third Year |
| --- | --- | --- | --- |
| Inpatient Service | 40 weeks | 8 weeks | 8 weeks |
| Research | 6 weeks | 40 weeks | 40 weeks |
| Electives | 2 weeks (Nutrition, Radiology) | N/A | N/A |
| Vacation | 4 weeks | 4 weeks | 4 weeks |
| Continuity Clinic | Faculty clinic | 1/2 day per week | 1/2 day per week |
| Specialty Clinics | GI/Hepatology clinics | Hepatology/Intestinal Rehabilitation clinics | Transplant clinics |
| Procedures | GI procedures | GI procedures | GI procedures |
Conference Schedules
| | |
| --- | --- |
| Pediatric Grand Rounds | Tuesdays 8-9 am |
| Fellows' Core Curriculum | Tuesdays, 4-5 pm |
| Adult-Peds combined GI case | 2nd Tuesday 5-6 pm |
| GI/Radiology/Surgery | 4th Tuesday 7-8 am |
| Pediatric GI Didactics    | Thursdays 4-5 pm |
| GI/Pathology | 4th Thursday 4-5 pm |
| Chair's Clinical Case | 4th Friday 12-1 pm |