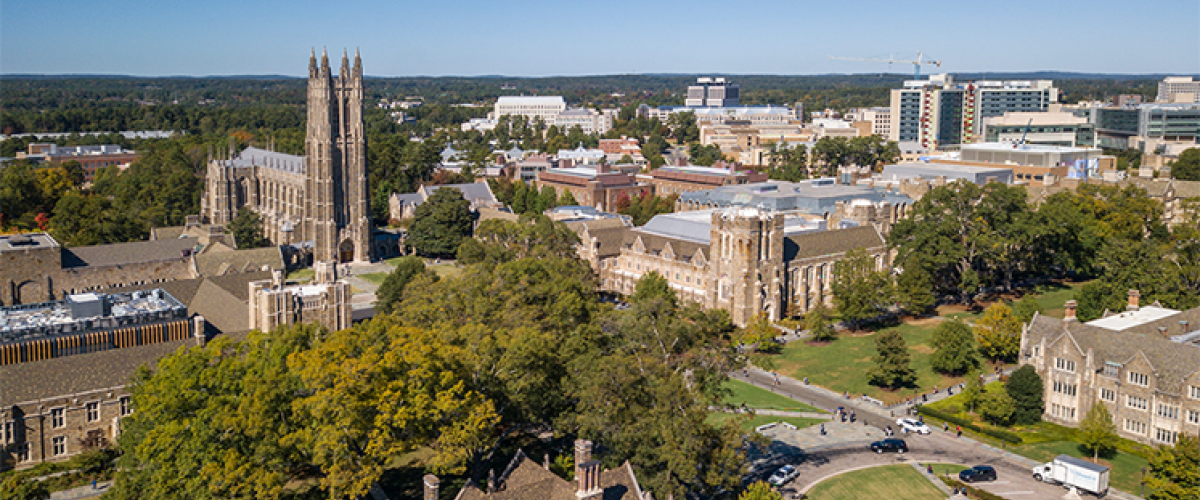 The Duke Pediatric Gastroenterology Fellowship is an ACGME accredited three-year fellowship program designed to train academic pediatric gastroenterologists.
The primary mission of the fellowship program is to train the next generation of pediatric gastrointestinal clinicians and researchers by providing robust clinical and research training, within an innovative and supportive educational environment. Fellows will develop an understanding and management of multiple gastrointestinal conditions, including inflammatory bowel disease, liver and small bowel transplantation, feeding disorders and nutrition, upper GI tract disease, motility and neuro-gastroenterology, pancreatology, and celiac disease. Fellows will directly participate in daily inpatient rounds with a variety of intestinal and liver disorders, short gut syndrome on the primary service and in consultation. Fellows will work closely with the nutritionist, nurses, social workers, pathologist, radiologist, surgeons and all other medical subspecialists at Duke University Medical Center.
Our fellows primarily train at Duke University Medical Center (DUMC), a nationally-recognized academic medical center with superb clinical experiences and laboratory resources along with an intellectual environment that is supportive and conducive to the development of an academic career. The medical center includes Duke University Hospital, a tertiary and quaternary care hospital, which is consistently rated as one of the top hospitals in the United States. DUMC is a vibrant, interactive, scientific community where ideas are actively discussed and exchanged among scientists with basic science and clinical research expertise, providing the opportunity for true multi-disciplinary clinical care and research. 
The Duke Division of Gastroenterology, Hepatology and Nutrition provides high quality care for pediatric patients in the state of North Carolina as well as patients referred from all over the nation and the world. Notably, Duke is the only medical center in North Carolina that currently provides pediatric patient care, research and education with respect to the full spectrum of children requiring liver/small bowel transplant and motility care, regardless of age or severity of disease. 
Program Overview
Positions offered per year: One
Program duration: Three years
Accrediting body: Accreditation Council for Graduate Medical Education (ACGME)
Match participation?: Yes
How to apply
Electronic Residency Application Services (ERAS)
Contact person
Latoya Burgess
Fellowship Program Coordinator
Box 2739 DUMC
Durham, NC 27710
919.681.4658
latoya.burgess@duke.edu
Program director
Narayanan Venkatasubramani, MD, MRCPCH, MBBS
Associate Professor of Pediatrics
Director, Pediatric Gastroenterology Fellowship Program
Box 102375, DUMC
Durham, NC 27710
919.684.5068
narayanan.venkatasubramani@duke.edu
Current Fellows
Third Year
Danielle Mebuge, MD
Second Year
Annette Roberts, MD
First Year
Reshma Patel, MD
We invite you to discover your own future potential for growth, achievement, and professional satisfaction by investigating the possibilities at Duke.