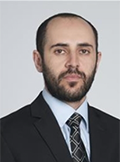 Hani Abou Hatab, MD, is a third-year fellow who graduated with a medical degree from the Faculty of Medicine at Damascus University in Syria. After that, he pursued a year of preliminary pediatric residency at the American University of Beirut, where he had the valuable experience of providing care in refugee camps. He completed his pediatric residency at Harlem Hospital Center, where his research focused on adherence to screening guidelines in the outpatient clinic and appropriate antibiotic management for skin and soft tissue conditions.
During his pediatric infectious diseases fellowship, Hani is completing a Master of Management in Clinical Informatics (MMCI) degree. His primary interests include antibiotics stewardship, clinical decision support, quality improvement (QI), and guideline concordance. He played an integral role in the collaborative QI effort by the REVISE II team at Duke, contributing as an expert in clinical decision support and pediatric infectious disease to improve guideline concordance in well-appearing febrile infants. Currently, Hani's ongoing research project focuses on implementing a clinical decision support tool to enhance adherence to antibiotic prescribing guidelines for urinary tract infections. Additionally, he is actively involved in a QI project aiming to improve the rate of HIV screening and PrEP prescription according to the most recent guidelines. Hani collaborates closely with the clinical informatics department, utilizing his data analytics skills to provide EHR-Enabled Research Support. He is also a certified physician builder, actively contributing to the design and construction of multiple clinical decision support tools integrated into the EHR. Beyond his professional endeavors, Hani enjoys playing basketball, ping pong, hiking, and politics.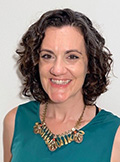 Brianna K. Ter Haar, MD, is a third-year fellow. She graduated from Baylor University and obtained her medical degree from Texas Tech University Health Sciences Center School of Medicine. She then completed pediatric residency training at Monroe Carell Jr. Children's Hospital at Vanderbilt. After residency, she joined the Baylor International Pediatric AIDS Initiative and worked in Botswana for over a decade in pediatric HIV medicine and global health. In addition to clinical care, she was involved with programs aimed at identifying barriers to HIV treatment success, capacity building, medical education, and quality improvement. During fellowship, Brianna is studying the impact of introduction of antimicrobial stewardship and transplant ID programs on antibiotic prescribing practices within the hematopoietic stem cell transplant unit. Additionally, she is a co-investigator on an NIH-funded study that will evaluate the extent to which antiretroviral medications are secreted in breastmilk. Outside of the hospital, Brianna enjoys spending time with her husband and two young children, camping, and anything involving karaoke.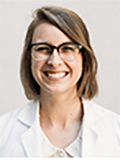 Tessa Barclay, MD, is a second-year fellow. She graduated from the University of Washington with a Bachelor of Arts in Spanish, obtained her medical degree from the University of Vermont, and completed her pediatrics residency training at Duke University. During her residency, she worked on the Navajo reservation in Shiprock, NM as part of a global health elective through the Duke Hubert-Yeargan Center for Global Health. Her interests within infectious diseases include infection prevention and antimicrobial stewardship. Her fellowship research will focus on the use of antibiotics in children with short bowel syndrome and the relation of these exposures to bloodstream infections. Outside of the hospital, she enjoys reading, pie-making, and spending time with her family.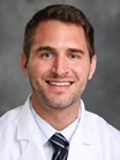 Adam Z. Blatt, MD, PhD, is a second-year fellow. He graduated from Penn State University before completing a combined MD/PhD program at the University of Toledo College of Medicine. His graduate school dissertation was focused on the mechanisms by which the complement alternative pathway affects the formation of platelet-leukocyte aggregates. He went on to complete his pediatrics residency training at Duke University, after which he served as a chief resident. His research during residency focused on the human transcriptomic response to Dengue virus and Leptospira infections. During fellowship, Adam plans to become more involved with clinical trials conducted by the Duke Human Vaccine Institute and is additionally leading a project that will evaluate vaccine responses among pediatric solid organ transplant recipients. Outside of the hospital, he enjoys spending time with his wife and dogs, hiking, reading, and being perpetually disappointed by Penn State sports teams and the Chicago Cubs.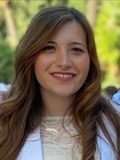 Mayse Nasser, MD, is a first-year fellow. She completed her medical training at the Beirut Arab University and her pediatric residency training at the American University of Beirut Medical Center, where she also served as a chief resident. After finishing residency, she completed a research fellowship with the Center for Infectious Diseases Research at the American University of Beirut. Her research during residency included studying the indicators of morbidity and mortality among premature infants; she also participated in a QI project that involved developing a residency manual for local emergency practice in an intensive care setting. Her research fellowship focused on respiratory virus surveillance and invasive pneumococcal disease with some work related to the national drug resistance profile of organisms causing urinary tract infections among children. During fellowship, she plans to explore her interests in research, antimicrobial stewardship, and global health. Outside of work, she enjoys exploring hidden cultural gems in Beirut, cooking, and endlessly singing with her niece.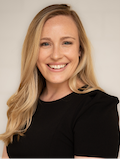 Brandi Holthaus, MD, will be starting her first year of fellowship in July 2024. She graduated from James Madison University and obtained her medical degree from St. George's University in Grenada. She is completing her pediatric residency at Marshall University Joan C. Edwards School of Medicine, where she serves as chief resident. During residency, her research focused on outpatient antimicrobial stewardship in the mountain state of West Virginia. She also led an advocacy project focused on increasing pertussis vaccination in infant caregivers. During fellowship, Brandi plans to continue her research in antimicrobial stewardship. Outside of the hospital, she enjoys spending time with her husband and son, trying out new restaurants, being outside, and traveling.