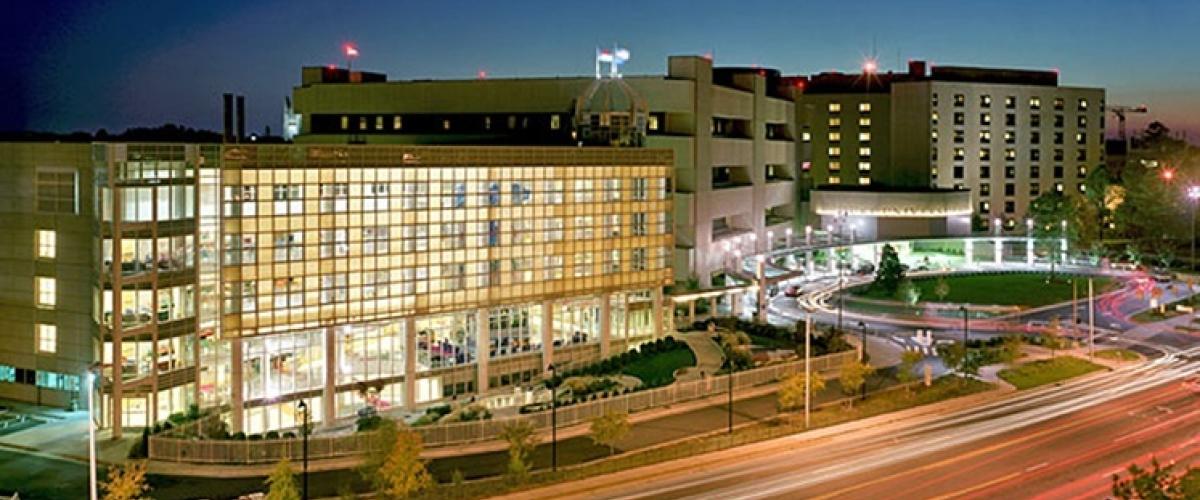 During the first year of training, fellows gain a strong foundation in the management of both routine and complex pediatric infectious diseases.
The first-year fellows have primary responsibility for managing patients on the two inpatient consult services (general ID, transplant ID), and are on call only one weekend per month. First-year fellows also spend two weeks in the clinical microbiology laboratory to learn both classical and molecular diagnostic methods in bacteriology, mycology, and virology. Our clinical microbiology laboratory is one of only a handful of health systems in the US utilizing the Kiestra automated laboratory system (robotics), and the only clinical laboratory in the country with that system integrated into the electronic health record (Epic). This makes our interface with the clinical microbiology laboratory both rapid and efficient. Our fellows also interact with the clinical microbiology faculty and fellows through monthly combined case discussions and conferences, enhancing education for the pediatric ID fellows.
Our program purposefully empowers fellows to take ownership of the management of patients. Fellows are encouraged to think critically about each consult question, formulate their own differential diagnosis, and create a diagnostic and treatment plan supported by the literature. This philosophy provides our fellows with the autonomy to function at a higher level far more quickly than fellows at other medical centers and enables our fellows to develop the clinical decision-making skills that are critical for independent clinical practice. Fellows also directly supervise pediatric residents and medical students in all clinical settings, gaining valuable experience leading a clinical team and teaching other trainees. 
During the second and third years of the fellowship program, inpatient coverage responsibilities are minimal and consist of on-call coverage only one weekend every 6-8 weeks and coverage of vacations and conference attendance for the first-year fellows. Second- and third-year fellows also spend one full day per month in the outpatient clinic evaluating new patients and caring for a small panel of continuity patients. Fellows have unparalleled flexibility and protected time to maximize their research productivity or pursue graduate-level coursework. Many prior fellows have obtained advanced degrees (e.g. MPH, MSCR, MScGH) during fellowship, an accomplishment that is not possible in the vast majority of fellowship training programs.
Duke University Medical Center is a nationally-recognized academic medical center with superb clinical and laboratory resources coupled with an intellectual environment that is supportive and conducive to fellowship training. Duke University Hospital is a tertiary and quaternary care center, consistently rated among the top hospitals in the United States. The current Duke Children's Hospital offers 36 comprehensive pediatric specialties, accommodates ~5,000 annual admissions (excluding healthy newborns), and has 190 inpatient beds including a 67-bed Neonatal Intensive Care Unit, a 16-bed Pediatric Intensive Care Unit, a 16-bed Pediatric Cardiac Intensive Care Unit, and a 16-bed Pediatric Bone Marrow Transplantation Unit. These units will be moving to a new hospital facility – the Duke Central Tower – by the end of 2021. This state-of-the-art facility will contain all private rooms on 4 levels dedicated to pediatrics. The McGovern-Davison Children's Health Center is located adjacent to Duke University Hospital and serves as the site for ambulatory pediatric subspecialty care, with approximately 70,000 visits each year. Patient consults range from complicated presentations of common infections to the unique problems seen at major referral centers, including multidrug-resistant pathogens and infections in immunocompromised patients. Illnesses that are endemic in the Southeastern US include Rocky Mountain Spotted Fever and ehrlichiosis, and we are a major referral center for HIV-infected children.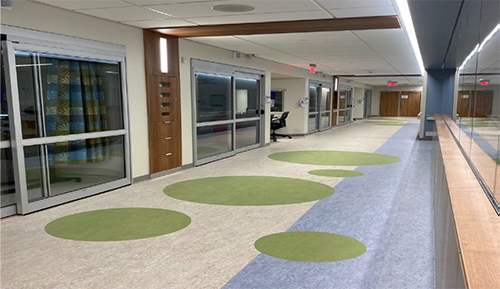 There is a clear national trend in pediatric ID toward specialized care for immunocompromised children. Duke Children's Hospital has a large immunocompromised patient population, including one of the nation's largest pediatric bone marrow transplant units, a busy hematology/oncology service, robust pediatric liver, intestinal, multi-visceral, kidney, and heart transplant services, and the world's largest number of transplant recipients with primary immunodeficiencies (SCID, DiGeorge Syndrome, CGD, etc). We are one of the few divisions with a dedicated Pediatric Transplant ID service, staffed by two full-time clinical faculty. These providers integrate with other pediatric subspecialists through the Duke Pediatric Immunocompromised Host Program - the nation's only multidisciplinary program that spans the Departments of Pediatrics and Surgery to include providers who care for children in the specialty areas of solid organ transplant, bone marrow transplant, oncology, immunology, and rheumatology. Patients cared for through this program, along with children in our neonatal intensive care unit, pediatric intensive care unit, and pediatric cardiac intensive care unit, comprise a large and varied population of immunocompromised patients at Duke.