Welcome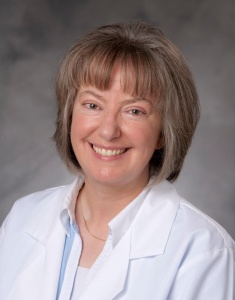 Welcome to the Medical Biochemical Genetics Fellowship program, based in the Division of Medical Genetics within the Department of Pediatrics at Duke University. The objective of this one-year program is to foster the development of physicians who are both excellent clinicians and investigators in the arena of medical biochemical genetics. 
The one-year Medical Biochemical Genetics Fellowship is accredited by the ACGME and is a subspecialty of Medical Genetics and Genomics. Eligible applicants are physicians who hold a currently valid, full, and unrestricted license to practice medicine in the United States or Canada, and have completed an ACGME-accredited residency in Medical Genetics and Genomics or a Medical Genetics combined residency program recognized by the American Board of Medical Genetics and Genomics (ABMGG).
Recognized internationally, the division serves as a primary center for diagnosis, treatment, and research in biochemical genetic disorders. In conjunction with our Mass Spectrometry facility and Glycogen Storage Disease Laboratory, our Metabolic Clinic offers comprehensive care for known or suspected Inborn Errors of Metabolism (IEM) with a special emphasis on disorders of carbohydrate/glycogen metabolism and Lysosomal Storage Disorders (LSDs). Fellows are trained in both clinical and laboratory aspects of biochemical genetic disorders in our division.
Fellows manage acute metabolic decompensations in partnership with our attending physicians who have cultivated relationships with multiple sub-specialty physicians with expertise in the multi-system manifestations of IEM. Our Metabolic Clinic serves as a model for future physicians in establishing care and research for complex genetic diseases in their future clinical and academic appointments. 
This clinical strength is coupled with multiple, internationally recognized, translational research initiatives that are well funded by private, corporate, and government sponsors that cover areas such as enzyme replacement therapy (ERT) for Lysosomal Storage Disorders (LSDs), molecular and clinical characterization of Glycogen Storage Diseases (GSDs), gene therapy, animal models, translational research, and the Undiagnosed Disease Network (UDN). 
Fellows thus have many opportunities for innovative, world-class training in clinical, laboratory, translational, and research realms of medical biochemical genetics.
Marie McDonald, MD, FACMG
Program Director
marie.mcdonald@duke.edu
Program Overview
Positions offered per year: One
Current number of fellows: None
Program duration: One year
Accrediting body: Accreditation Council for Graduate Medical Education (ACGME)
Additional affiliation: American Board of Medical Genetics and Genomics (ABMGG)
How to apply
To apply, please submit your CV, personal statement, and three letters of recommendation to Program Director Marie McDonald at marie.mcdonald@duke.edu.
If your graduate degree was obtained outside the U.S., you will also need to submit a Credential Evaluation letter from the ABMGG.
All applications are considered without regard to race, religion, gender, or national origin.
Program Coordinator
Elizabeth Sasser
Program Coordinator
DUMC Box 102509
Durham, NC 27710
919.684.9140
elizabeth.sasser@duke.edu
Program Director
Marie McDonald, MD, FACMG
Program Director, Medical Biochemical Genetics Fellowship
Professor of Pediatrics
DUMC Box 103857
919.684.2036
919.684.8944 fax
marie.mcdonald@duke.edu
Current Fellow