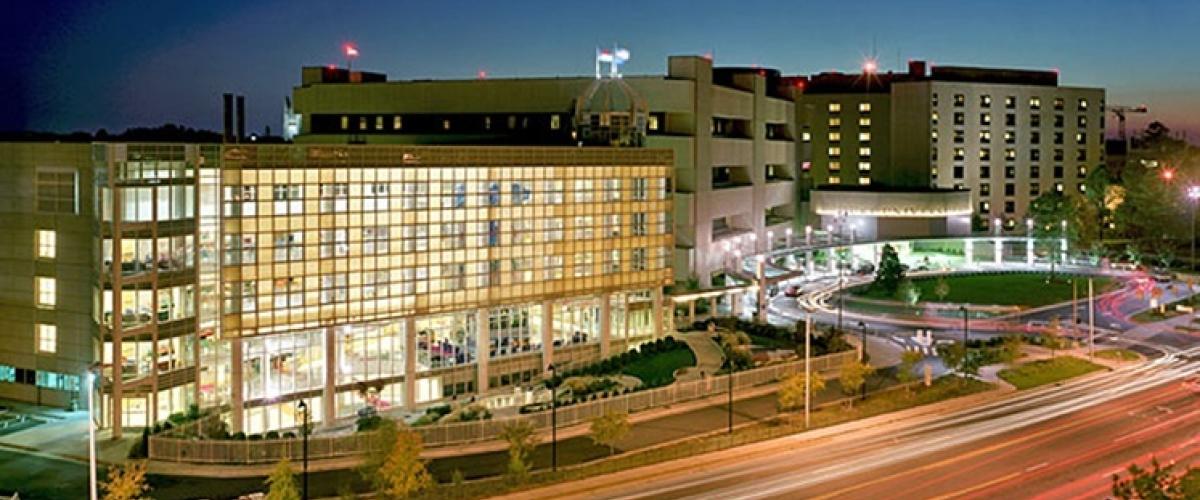 Welcome to the Duke Pediatric Pulmonology Fellowship program!

Duke's Pediatric Pulmonary Division and Fellowship program are committed to training future pulmonary leaders within one of the world's major research universities and a U.S. News and World Report top-ten Medical School. 
The Department of Pediatrics is a growing and thriving environment for clinical and research training, with Duke Pediatrics currently ranked first nationally in NIH federal research funding. Duke is also ranked nationally in 9 pediatric clinical specialties by U.S. News and World Report in 2019-2020.   
Program Overview
Positions offered per year: One
Program duration: Three years
Accrediting body: Accreditation Council for Graduate Medical Education (ACGME)
Match participation?: Yes
How to apply
Electronic Residency Application Services
Contact person
Cherrita McCoy
Program Coordinator
Box 104013 DUMC
Durham, NC 27710
919.681.9703
cherrita.mccoy@duke.edu
Program director
Mai ElMallah, MBBCh
Associate Professor of Pediatrics
Division of Pediatric Pulmonary and Sleep Medicine
Director, Duke Cystic Fibrosis Center
Director, Pediatric Pulmonary Fellowship
919.681.3364​
mai.elmallah@duke.edu
Current Fellows
Third Year
Nicholas Fitzpatrick, MD
Second Year
Zeni Scott, MD
First Year
Marán Hernandez-Rodriguez, MD
We invite you to discover your own future potential for growth, achievement, and professional satisfaction by investigating the possibilities at Duke.