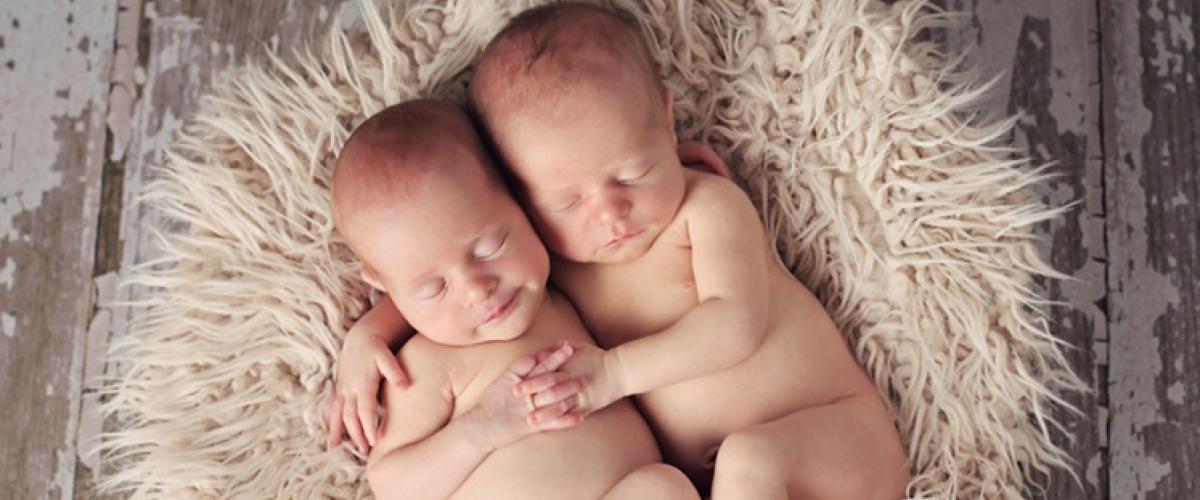 How you can help
Our mission is to provide the professional infrastructure and clinical expertise directed toward improving the quality of care and long-term outcomes for our babies. Find out how you can help support our babies and our research.
The Neonatal-Perinatal Research Unit (NPRU) is a multidisciplinary team comprised of physicians, nurses, coordinators, research staff, and data managers. This team of dedicated professionals works closely with the care team members of the NICU toward a shared goal of improving the outcomes for our babies.
Kim Fisher, PhD, FNP-BC​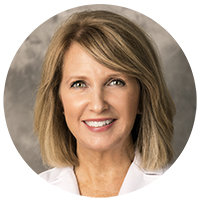 Kim Fisher, PhD, FNP-BC, serves as the director of the NPRU with joint academic appointments in the Schools of Medicine and Nursing. She received her undergraduate degrees in nursing from Marshall University and Bellarmine University. She went on to receive her master's degree as a nurse practitioner and later received her doctorate degree from the University of Virginia. Dr. Fisher's research interests have centered around evidence-based practice and discovering the best therapies, treatments and interventions that impact newborns. Dr. Fisher developed the Neonatal Perinatal Research Unit with the goal of focusing on research studies that were designed to improve the outcomes of newborns. Since being recruited to Duke in 2006, Dr. Fisher and her team have worked diligently to build a solid team that is devoted to doing research that will directly serve the best interests of babies.
"We have built an incredible infrastructure for doing research which allows us the opportunity to do what we do best – improve outcomes for our babies. The NPRU team is made up of dedicated professionals that make my job enjoyable each and every day!"
 

Joanne Propst, RN, JD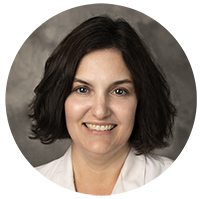 Joanne Propst, RN, JD, is a research program leader in the NPRU at Duke University. Joanne came to Duke in 2011 to assume the role of coordinating all Neonatal Research Network studies. The Neonatal Research Network was initiated by the National Institutes of Health in 1986 and conducts multi-center clinical trials and observational studies in neonatal medicine in order to reduce infant morbidity and mortality and promote healthy outcomes. Duke joined the Network in 2001 and currently has three satellite sites--the University of North Carolina, Chapel Hill (UNC-CH), WakeMed, Raleigh, and East Carolina University-Vidant Health, Greenville. Joanne provides direct oversight, coordination and monthly monitoring of these three satellite sites and manages Duke's participation in all Network trials. In addition to Network trials, Joanne is actively involved in all NPRU studies, including industry-related, PI initiated or other NIH-funded studies. Joanne has a Bachelor's of Science degree from Auburn University, an RN degree from Rush University and a JD from Drake University. Prior to working at Duke, Joanne managed NIH-funded studies in the Department of Pediatrics at UNC-CH.
"I am blessed to work with extraordinary people from three different groups: the Neonatal Research Network- devoted professionals from all over the country committed to improving outcomes for the NICU babies; the NPRU team- tireless advocates for families, NICU staff and excellence in research; and most importantly, the NICU families- exceptional people who generously and selflessly participate in studies to help improve care for future NICU babies."
 

Mandy Marion, BS, MT (ASCP)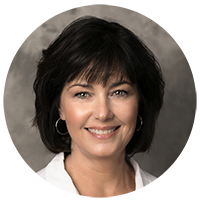 Mandy Marion, BS, MT (ASCP), is a senior clinical research coordinator. Mandy received her bachelor of science degree in medical technology and phlebotomy certification from The University of North Carolina at Chapel Hill. She is board certified by the American Society of Clinical Pathologists. Her experience includes bench level research, clinical laboratory, and industry work in the areas of hematology/coagulation, transfusion medicine and special chemistry. Prior to joining the NPRU in 2012, she worked for Organon Teknika, Cardiovascular Diagnostics, Inc., Carolinas Cord Blood Bank, UNC Hospitals and Baptist Medical Center.
"I enjoy working with an extraordinary group of physicians and researchers, and am grateful for the parents and families who partner with us in working to improve care for these babies."
 

Melissa Babilonia-Rosa, PhD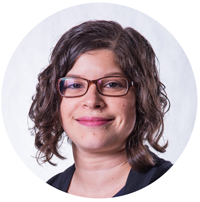 Melissa Babilonia-Rosa, PhD, joined the NPRU team as a clinical research coordinator. Melissa earned her bachelor's of science in chemistry from the University of Puerto Rico at Humacao in 2009 and her doctoral degree in biochemistry at the University of North Carolina at Chapel Hill in 2016. Her research experience includes eight years of bench level research studying protein folding and ion channel movement. Additionally, she has two years of experience with education research developing/validating instructional resources for STEM majors. Beyond her research experience, Melissa is fluent in Spanish and serves as an interpreter for Spanish speaking families. Her biochemistry background, interest in clinical application, and science outreach experiences triggered her interest in the clinical research field.
"Marrying biological research with clinical application has been a long standing interest of mine. Working within the NPRU team I am able to actualize that interest alongside a skilled team of fellow scientists and health professionals." 
Seema Sood​, RN, BSN, BS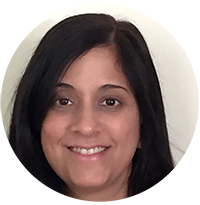 Seema Sood works both as a clinical nurse II in the Intensive Care Nursery, as well as, in the Neonatal Perinatal Research Unit to help gather and track data. She is primarily responsible for data collection for the Vermont Oxford Network as well as tracking data for several other research studies. She has been with Duke's ICN since 2007 and working for the NRPU since 2012. She completed a bachelors of science in biology from Case Western Reserve University and afterwards completed an accelerated B.S.N. program at the University of Pittsburgh. She has been a neonatal nurse for the past 17 years and started her nursing career at Georgetown University Medical Center and worked at NICU's in the DC metro area before moving to NC with her family in 2007.
"I have been a neonatal nurse since graduating nursing school and have truly enjoyed caring for these babies. Working in the unit as a nurse and in research has been an amazing experience here at Duke. It has shown me how everyone comes together to care for the babies and their families to help to advance the outcomes of the NICU population."
Rick Pittman, BA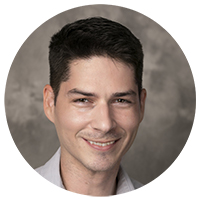 Rick Pittman, BA, is the data manager for the Neonatal-Perinatal Research Unit and the Duke University Hospital Intensive Care Nursery. Rick received his bachelor's degree from UNC-Greensboro, and has 15 years' experience in data and web technologies. Protecting, managing, and analyzing data for ICN patients and babies enrolled in research studies is his primary focus. He believes the development of reliable data systems is vital to draw accurate conclusions in research studies and clinical outcome studies.
"I'm very fortunate to work with a dedicated team who strives to work for the best interests of babies, families, and research."
Jessica Hamilton, BA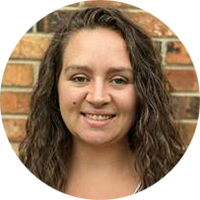 Jessicka Hamilton, BA, joined the NPRU team as a clinical research coordinator in 2022. She earned her Bachelor's degree from Elon University in Psychology with a concentration in Neuroscience. Jessicka has been providing quality patient care at Duke University since 2016.
"Mark Twain says that if you find a job you enjoy doing, you will never have to work a day in your life. I get to work alongside such intelligent individuals who truly are making a difference in the lives of NICU babies. But, the true heroes are the families themselves who choose to allow their baby to participate in studies that improve care for future NICU babies. I treasure those family interactions the most."
Michelle Sunico, BS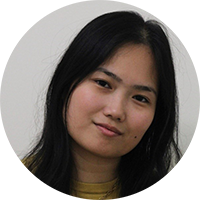 Michelle Sunico, BS, joined the NPRU team in November 2022 as a clinical research specialist. Michelle received her Medical Physiology degree from King's College London, UK in 2021. Her research experience includes investigating Ryanodine receptor 1 mutation on pulmonary smooth muscle. Prior to working at Duke, she gained valuable experience in Orthopedic Surgery as a Medical Telescribe and Ambassador at University of California, San Francisco. She also had previous patient experience in the Post-Anesthesia Care Unit as a volunteer at East Carolina University Health in Greenville, NC.
"I am excited to be a part of NPRU to improve outcomes of current and future infants. It is such an honor to learn from and work with skilled individuals, and have the opportunity to develop as a young professional."
Danielle Davis, BS, MA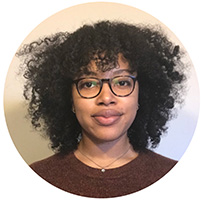 Danielle Davis, BS, MA, joined the NPRU team as both a psychological examiner and clinical research coordinator in 2023. Danielle received her bachelor of psychology degree from UNC-Charlotte and her master's in clinical psychology from North Carolina Central University. Her experience includes psychometrics, research in emergency medicine and epidemiology, and disability determination services. Danielle's background in clinical psychology fostered her interest in childhood development, leading her to the NPRU team where she hopes to continue being of service to underserved populations.
"Joining the NPRU team has allowed me to work alongside talented individuals to help families during their toughest times. I'm grateful that I get to do such fulfilling work as I continue to grow professionally."
The Future of Clinical Research
The NPRU is committed to preparing future clinical researchers who will be able to successfully continue the mission that we have established. We are dedicated to improving the care that we provide to our babies, and we will continue to explore new therapies and treatment options directed toward better outcomes for our babies. We have had the pleasure of working with some remarkable student researchers, and they help remind us of the possibilities that are attainable through research.

Kim Fisher, PhD, FNP-BC, Director of the NPRU
Meet Our Research Students
Rebecca Jones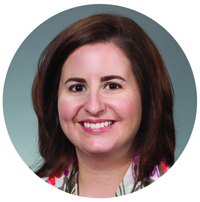 "Working as a neonatal nurse in the Duke NPRU was an incredible experience. I was able to work with health care professionals who were dedicated to continuously improving care for the most vulnerable babies. This devoted team inspired me to further my education and patient care efforts. It was great to return and intern with the NPRU as a second year medical student, and I continued to learn so much about how research improves care."
 

Lindsay Schlichte​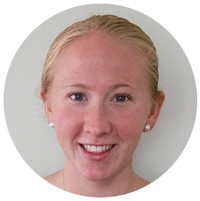 Lindsay is a student in the Masters of Biomedical Science program at Duke. She received her BS in psychology from Duke University in 2017. The Duke Office of Clinical Research (DOCR) offers a research mentorship elective, where she was paired with Dr. Cotten and the NPRU team! Lindsay spent a semester with the NPRU team to gain experience in the NICU and with various aspects of clinical research. She hopes to further her clinical research interest in medical school.
"The NPRU team has welcomed me and introduced me to the hard work they do for the neonatal babies and their families. Their kindness and passion has launched my desire to continue clinical research in my future path."