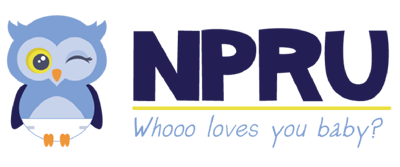 Research is essential to determining the real value of medical treatments used to treat our babies. However, few treatments in NICUs are research driven. That is why the Duke Neonatal Perinatal Research Unit (NPRU) is dedicated to improving the quality of care and long-term outcomes for our babies through research.
Meet Members of the NPRU Family
Winnie Rose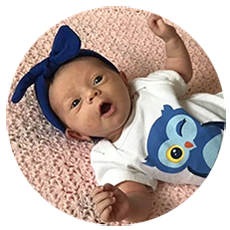 Desiya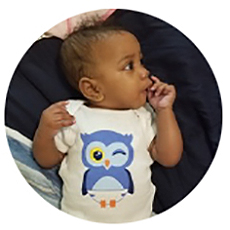 William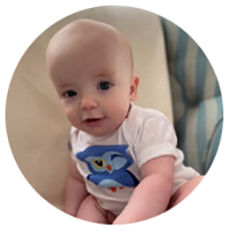 Your Gift Makes a Difference
Your gift makes a difference in the lives of our babies! 
We appreciate gifts of any size, making sure that your generosity is used to advance medical care and provide a better tomorrow for our babies. Your money is used to fund research that otherwise could not be accomplished and to purchase NPRU "onesies" that are provided to families to thank them for their participation in our research.
Research helps answer a question. At Duke, our research studies are aimed at answering questions about the best way to manage and care for our vulnerable babies. Some involve a treatment, such as a medicine, a medical test or instrument, while other research studies focus on a clinical process or technique. The common thread through all of our research is the focus on improving the lives of our babies.
Research is the cornerstone to ensuring that our babies receive the best possible care. We manage over 100 individual research projects and  less than half have external funding support. We rely on donations to help bridge the gap that exists between all of the work needed to answer important questions and the unfunded cost of completing this work.  --Kim Fisher, PhD, FNP-BC
We rely on donors to help close the funding gap between the research we manage and the compensation we receive from other sources.
External funding is not always available for internal projects that are directed toward examining our own practices and making changes directed toward bettering our outcomes for our babies.
Funding provided by the National Institutes of Health (NIH) is critical to both our research unit and our mission. However, the available funding often falls short of the effort needed to carry out these important projects.
"My husband and I decided to participate in research with our quads at an early stage in their life. They were born at 25 weeks and 5 days, and we had no idea what to expect with them. They had to go through quite a few tests and procedures and many of those were part of research, so we were asked if we'd like to participate. After thinking about it for a while, we decided to go through with it. 20+ years  ago, babies born at 25 weeks would have had no chance at survival. But, because of research, they now have ways to save these precious little ones. This is why we chose to participate--every baby deserves a chance at life, and we are so thankful to the doctors and nurses at Duke who gave our babies that chance! Now at 37 weeks, our babies are thriving and will soon be home with us!" -Katlyn
"We decided to participate in research because the potential for it to change another baby's life and outcome is so rewarding. Research is essential in medicine. We certainly benefited from past research because look how far NICU outcomes have come from decades ago. Research is responsible for increasing survival rates and bettering practices. My daughter thrived because of past research and the practices it changed. We hope that all the studies we participated in while in the NICU will benefit babies for years and decades to come. " - Kayla
"The NPRU is a gift to early-stage physician-scientists. The NPRU's research infrastructure, regulatory expertise, and experienced research staff have been invaluable to my own work in parent-provider communication. The NPRU's investment in investigators early in their careers has helped grow the research pipeline at Duke, and helps ensure that families and patients have sustained access to cutting-edge research. Put simply, our work is made possible by the guidance and support of the NPRU team." - Monica Lemmon, MD, Pediatric Neurologist
"I'm Ann, the international neonatology fellow from Thailand. With the help from NPRU staff, my life with research is much easier. I feel confident with every step of my project because of their advice and excellent teamwork. I have learned a lot from them about the thinking process and how they organize the project from the start which broadens my experience in the research field. I thank them for everything they've done for me and my project." - Anongnart Sirisabya, MD, International Fellow