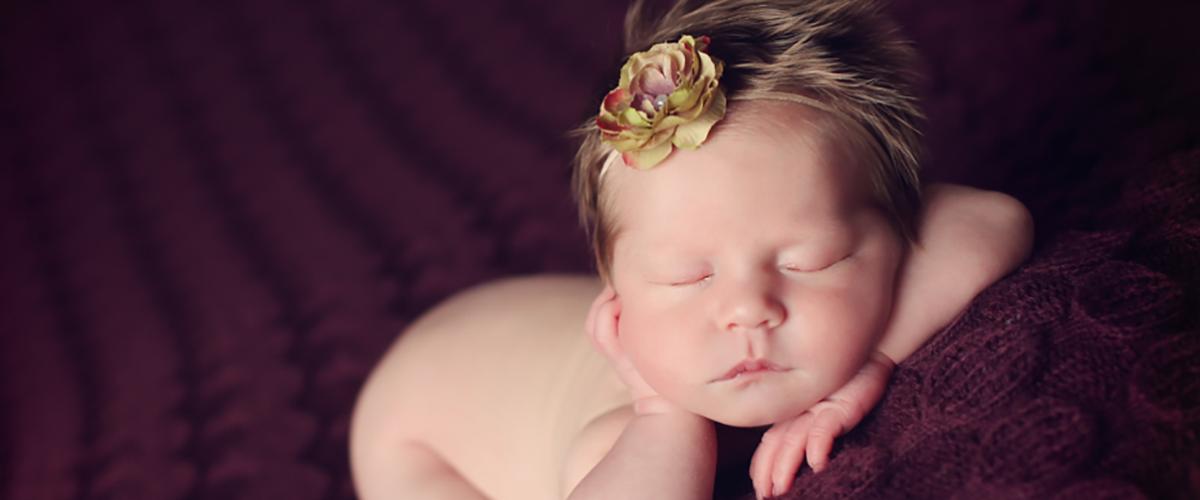 In 1986, the Eunice Kennedy Shriver National Institute of Child Health and Human Development (NICHD), part of the National Institutes of Health, initiated the Neonatal Research Network (NRN) to conduct multi-center clinical trials and observational studies in neonatal medicine. The network was created because many of the treatment and management strategies in 1986 had become standards without being properly evaluated. In addition, multiple clinical centers were necessary to provide a large enough population from which appropriate (with adequate statistical power to detect clinically important differences) samples could be drawn. At the same time, NICHD also established a companion Maternal-Fetal Medicine Unit (MFMU) Network to do similar research in obstetrics and maternal-fetal medicine.
In the spring of 2023 Eunice Kennedy Shriver National Institute of Child Health and Human Development, Neonatal Research Network, an institute of the National Institutes of Health (NIH), awarded Duke University our fifth consecutive competitive renewal for the Neonatal Research Network. The mission of the NRN is to conduct clinical trials and observational studies in neonatal medicine in order to reduce morbidity and mortality and promote healthy outcomes for our babies. We are proud to be a member of this prestigious organization.
Currently, 15 sites across the country participate in the NRN. Duke is proud to have been part of the NRN since 2001. After joining the network in 2001, Duke became the first site to include a separate academic institution as a satellite site. The University of North Carolina at Chapel Hill (UNC-CH) joined the network as part of the Duke site in 2008.  A second academic institution, East Carolina University (ECU), joined Duke as a satellite site in 2018. WakeMed joined as a satellite site between 2014 to 2023.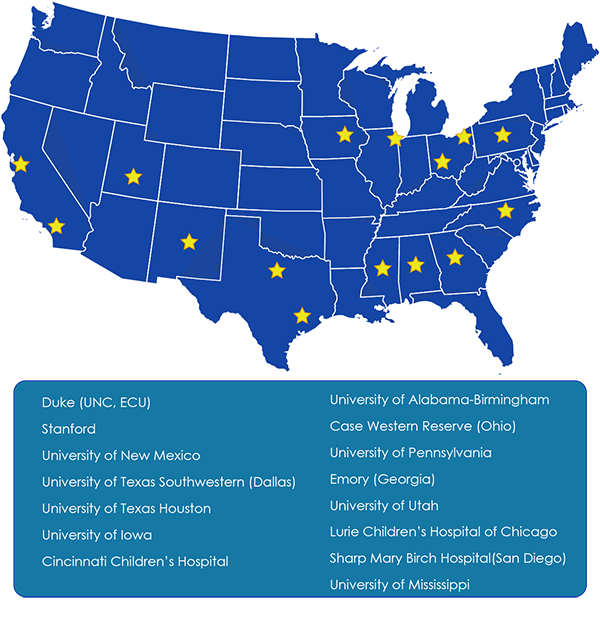 Duke and its satellite sites have participated and will continue to participate in a variety of studies conducted by the NRN. Some of these studies have focused on areas of interest such as prevention of sepsis, intraventricular hemorrhage, pulmonary hypertension, surfactant administration, therapeutic hypothermia, prevention of retinopathy of prematurity, treatment for necrotizing enterocolitis and outcome and resource requirements for very low birth weight (VLBW) infants.
Duke is a large contributor to the Network's Generic Database (GDB) of low birthweight infants. The GDB is a registry of very low birth weight infants born alive in NRN centers. The GDB collects observational baseline data on both mothers and infants, and the therapies used and outcomes of the infants. The information collected is not specific to a disease or treatment (i.e., it is "generic"). Data are analyzed to find associations and trends between baseline information, treatments, and infant outcome, and to develop future NRN trials.
The NRN also has a strong follow up program for infants involved in NRN trials at two years of age and is now extending this follow up for certain studies to school age.
How you can participate
If you currently have a baby in the Duke Intensive Care Nursery, and you think you may want to participate in any of our research studies, please ask your baby's nurse or doctor to contact us. The NPRU team will then contact you to explain the criteria for study eligibility and describe the potential benefits and risks for entering the study. 
Riley
NICU Graduate
How you can help
Our mission is to provide the professional infrastructure and clinical expertise directed toward improving the quality of care and long-term outcomes for our babies. Find out how you can help support our babies and our research.
Learn more
To learn more about the Duke Intensive Care Nursery, visit the Duke Division of Neonatology website. For more information about the Neonatal Perinatal Research Unit or to learn more about our clinical trials, email us at npru@duke.edu, or call 919-681-4913.