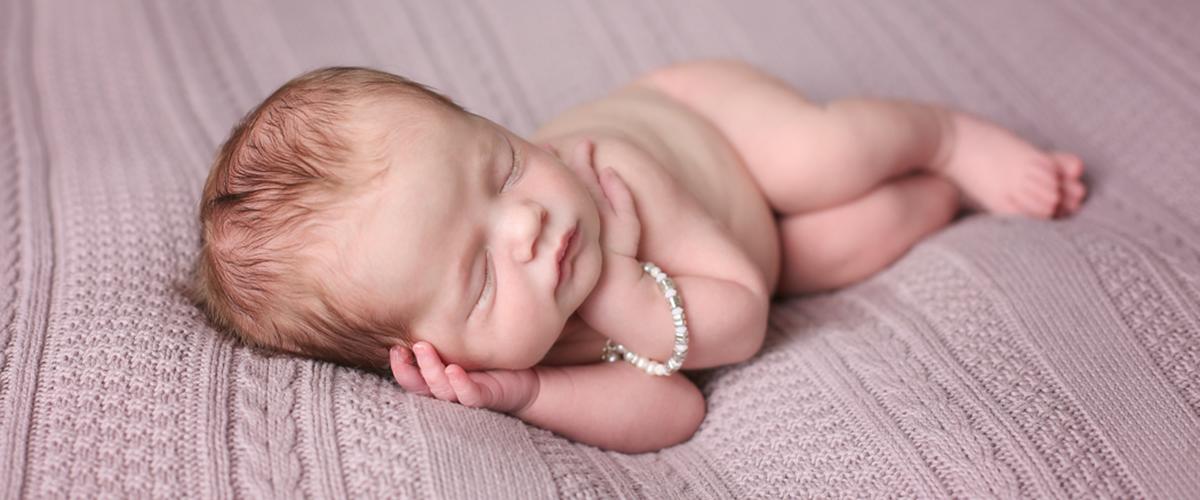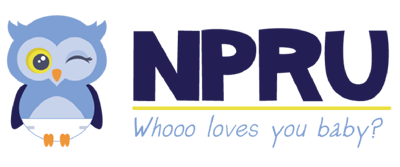 Dedicated to improving the outcomes of our babies.
The Neonatal Perinatal Research Unit (NPRU) explores causes, preventative measures, and treatments for many of the major negative health outcomes that impact premature and full-term infants. Our research is focused on both improving the care that we provide to these newborns and continuing to explore new therapies and treatment options.
How you can help
Our mission is to provide the professional infrastructure and clinical expertise directed toward improving the quality of care and long-term outcomes for our babies. Find out how you can help support our babies and our research.
We were so happy to see Emma come back at both 2 and 5 years for her research development testing! What was really fun was seeing her stand next to the poster we have used previously to engage other families in research. Emma's family has been so involved and enthusiastic about research and graciously allowed us to use her images to show just how strong and amazing our babies grow up to be! She is our true 'poster child'!
What's New in Research?
Quality Improvement: All Care is Brain Care
Over the next few years, the Duke ICN will participate in a quality collaborative sponsored by the Vermont Oxford Network (VON). VON was established in 1988 and is a network of over 1200 neonatal intensive care units around the world. While the Duke ICN admits over 1000 patients each year and is a member of the prestigious NICHD Neonatal Research Network, the ICN also has been submitting benchmarking data to VON since 2008.
The new quality collaborative is titled All Care is Brain Care. The goal is that every single care interaction with a newborn is approached with a neuroprotective lens, balancing benefit and harm, supporting normal maturation and preventing injury. Areas that will be looked at will range from practices during birth or during the first hour of life, to practices in the acute phases of care when infants are critically ill. Another area of focus will be the recovery/convalescent phase during which infants are learning to breathe on their own, feed and grow. During each of these phases, Duke ICN will explore various potentially better practices that and strategies that are neuroprotective and promote neurodevelopment.  This project will span over the next few years and promises to create a culture of neuroprotection and will improve our ability to safeguard the full potential of the infant.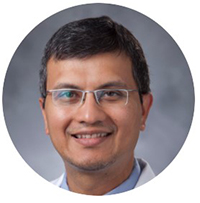 Dr. Kamlesh Athavale will be serving as the Principal Investigator for this project. Dr. Athavale is an Assistant Professor of Pediatrics in the Division of Neonatology. His research training and expertise have focused on quality improvement projects meant to improve the care that we provide to our critically ill infants. Dr. Athavale also serves as the leader of our Intensive Care Nursery Quality Improvement Work Group that meets monthly to discuss active QI projects.
Global Health Research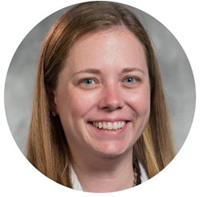 Dr. Sharla Rent is an Assistant Professor of Pediatrics in the Division of Neonatology and affiliate faculty at the Duke Global Health Institute. She is currently funded by the National Palliative Care Research Center for a project entitled Supporting Families after Perinatal Loss in Tanzania. For this project, Dr. Rent is partnering with clinicians and researchers at the Kilimanjaro Christian Medical Centre, one of the Duke Global Health Institute's priority partner locations. Dr. Rent's work focuses on understanding beliefs and practices surrounding perinatal loss. For this project she is studying psychosocial support for families who experience stillbirth and planning to work with her Tanzanian partners to design a patient-focused intervention to support these bereaved parents.
In the Duke Intensive Care Nursery, we continue to examine and re-examine how we can do our best for babies and their families. Our approach to care is greatly informed by the results of clinical research. We at Duke are proud to participate and lead clinical research studies that inform care for babies here, as well as around the globe.   

C. Michael Cotten, MD, MHS, Chief of the Division of Neonatology
Learn more
To learn more about the Duke Intensive Care Nursery, visit the Duke Division of Neonatology website. For more information about the Neonatal Perinatal Research Unit or to learn more about our clinical trials, email us at npru@duke.edu, or call 919-681-4913.