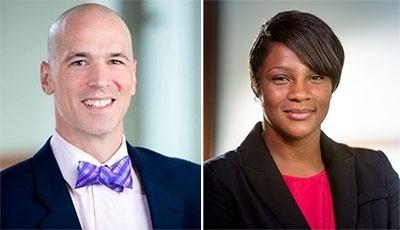 Danny Benjamin, MD, PhD, MPH, co-chair of the ABC Science Collaborative, recently presented Plan A data to the North Carolina Department of Public Instruction (DPI), made available through the ABC'S of North Carolina's Plan A project.
The data included community rates of transmission, primary cases within schools, and secondary cases, organized by school level, within schools. There are currently 99 school districts and 20 Charter Schools operating on Plan A.
The subset of data shared by Benjamin revealed the following key points: 
There were cases of COVID‐19 in North Carolina schools; however, there were very limited reports of in school transmission.
North Carolina Local Education Agencies (LEAs) and Charter Schools are preventing in school transmission of COVID‐19.
Schools that follow the NC DHHS StrongSchoolsNC Public Health Toolkit and adhere to recommended hand washing, social distancing, and masking mandates can effectively mitigate school transmission of COVID‐19 in Plan A.
Based on North Carolina data from March and April, masking appears to be adequate in preventing transmission on buses within the State of North Carolina regardless of the number of children per seat.
"The ABC Science Collaborative's partnerships with school and community leaders over the past year has helped school leaders to understand the most current and relevant information about COVID-19 and to make informed decisions about returning to school using data from their own communities," said Benjamin.
As directed by the legislation, the NC Department of Public Instruction has engaged the ABC Science Collaborative to collate, analyze, and interpret COVID-19 data from middle and high schools in Plan A. 
About the ABC Science Collaborative
The Duke University School of Medicine and the Duke Clinical Research Institute developed the ABC Science Collaborative in response to COVID-19 and its impact on schooling. Today, Duke and the University of North Carolina School of Medicine are working together to lead the program, which receives its funding from the National Institutes of Health. 
Please visit the ABC Science Collaborative website for additional information.
---
Related content
ABC Science Collaborative to lead new study on COVID-19 testing in schools
[04.19.2021]
One year later: ABC Science Collaborative provides evidence that helps open North Carolina schools
[03.11.2021]
The ABCs of Keeping Kids Healthy
[02.11.2021]
Study shows minimal COVID-19 infections among children at day camps
[02.03.2021]
Data shows schools can safely open if precautions taken
[01.27.2021]