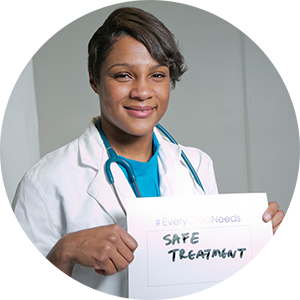 Have you ever wondered how physicians determine the amount of medication that is safe and most effective for a child? Duke physician-scientist and critical care pediatrician Kanecia Zimmerman's research has focused on that exact quandary— appropriate and correct doses of medications for children. She is no stranger to seeking answers to new and challenging questions to help the youngest members of society.
This year, as communities grappled with how to get children and teenagers back to school safely during the COVID-19 pandemic, Zimmerman, MD, MPHS, an associate professor of pediatrics in the School of Medicine, was confident that she and her colleagues at Duke could help. She saw questions that needed to be answered, and she went to work.
Zimmerman teamed up with Duke physician-scientist and pediatrician Daniel Benjamin, MD, PhD, MPH, to create the ABC Science Collaborative—a consortium of scientists and experts that partners with school leaders, local health departments, and other stakeholders across the state to help interpret COVID-19 data to support schools in making data-supported decisions about school policies that would allow staff, teachers, and students to return to in-class learning.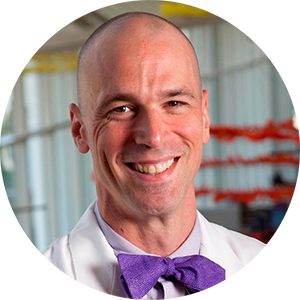 Zimmerman has worked with her mentor, Benjamin for years. In fact, he is the one who first piqued her interest in pediatric drug dosing when she was a medical student at Duke. Since then, Zimmerman and Benjamin, both members of the Duke Clinical Research Institute (DCRI), have worked together to establish a nationwide network— the Pediatric Trials Network (PTN)— of over 100 research sites focused on pediatric research. Zimmerman is chair of the steering committee for the network, which is coordinated by the DCRI.  Members are working to find safe and effective doses of commonly prescribed medication for pediatric patients.
"The PTN has been really important in shaping my thought process around this," she said. "The network has afforded me the opportunity to talk to the FDA and the NIH, and our research has changed the FDA-approved labels of commonly prescribed medications. When you have experiences like this, it's easier to see the global effect of your work."
Supporting Schools During COVID-19
The ABC Science Collaborative is a completely new project for Zimmerman and Benjamin.
It includes physicians and scientists from Duke University School of Medicine and the University of North Carolina at Chapel Hill who specialize in areas ranging from primary care to epidemiology. In addition to Zimmerman and Benjamin, Duke's participating members include Ibukun Akinboyo, MD; Sarah Armstrong, MD; Michael (Micky) Cohen-Wolkowiez, MD, PhD; Gabriela Maradiaga Panayotti, MD; Kathleen McGann, MD; and Michael Smith, MD, MS.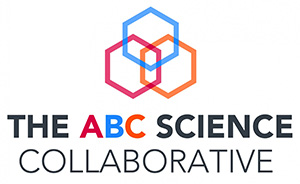 A national public health initiative funded by the NIH, the collaborative has three aims: to provide science-based educational resources to schools, to help interpret the guidelines for on-the-ground implementation, and to support schools in tracking symptoms, exposure, and testing via a customized ABC Science Collaborative app. Additionally, collaborative members are working to create the first-ever national clinical research registry that will be used to study the impact of COVID-19 on children, focusing on quality of life research.
Since its inception in July 2020, members of the collaborative have spoken to hundreds of leaders at school districts across North Carolina—meaning a lot of evening Zoom calls for the team—and initiated partnerships with over 50 districts. They also have created an accompanying national effort that has five initial partners lined up to implement the program with select school districts in their own respective states.
This work is important not only in helping school leaders keep tabs on infection rates in their communities, Zimmerman says, but also because any decisions made about the educational format or other policies have far-ranging impacts to public health.
"These decisions are about more than just COVID-19," she said. "For example, when a decision is made to keep students out of in-person school in a district where the majority of students receive a free lunch, that could be the difference between whether or not a child eats that day. Schools need up-to-date data and information to make important decisions about returning to school in person. These decisions impact the health of our teachers, staff, children, families, and our communities overall. We need to feel confident that our children are returning to safe learning environments."
Most recently, the collaborative's work was cited in a paper issued by the CDC that argued schools can reopen during the pandemic if they take the appropriate safety precautions. The study, which included 11 school districts—over 90,000 students and staff—that held in-person instruction over nine weeks, found that rates of COVID-19 transmission were lower than the rate of community spread when the proper protocols were taken. Only 32 cases attributed to intra-school spread were recorded—a stark contrast to the 773 cases that were acquired outside of school in the community.
"The low rates of transmission seen in this study underscore the participating districts' commitment to following the collaborative's 12 Principles for Safer Schools," Zimmerman said. "These data highlight the efficacy of measures such as frequent hand-washing and continuous face mask-wearing."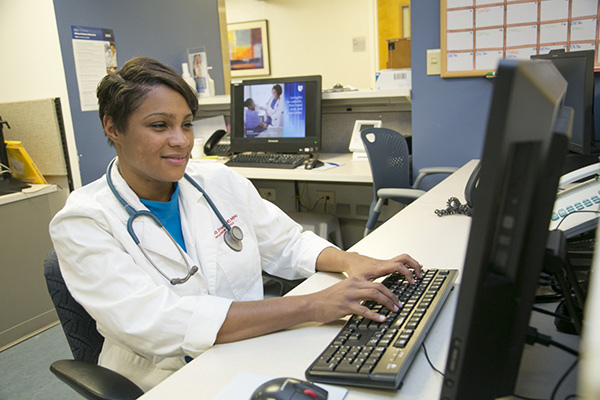 Caring for Children with COVID-19
Zimmerman's work to protect and care for children during the pandemic extends beyond her involvement in the ABC Science Collaborative. As a critical care pediatrician, she has seen presentations of COVID-19 in children, including children with the Multisystem Inflammatory Syndrome in Children (MIS-C) that sometimes presents in pediatric cases of the disease. Although most children who contract MIS-C improve with treatment, it can be serious and even deadly if organs become inflamed, including the heart, lungs, kidneys, brain, skin, eyes, or gastrointestinal organs.
"We've really seen some frightening cases, and this is a tenuous time for parents and providers alike," Zimmerman said. "Thankfully, most children are able to recover, and it's really motivating to be able to provide the care that enables them to become well and walk out of the hospital."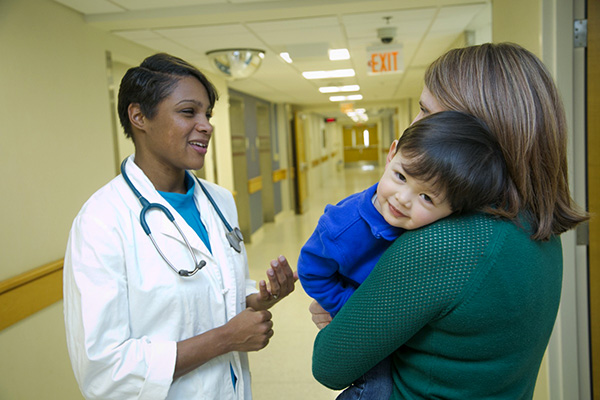 Zimmerman didn't always picture herself caring for the most critical pediatric patients. In fact, when she initially arrived at Duke as a medical student in 2003, she thought she would become a primary care doctor. But after completing her residency at Duke, where she trained in internal medicine and pediatrics, she began to realize that the pediatric intensive care unit (PICU) allowed her to use skills in both of these specialties. What really sealed the deal on her decision was an experience she had during a primary care rotation.
"A young pregnant lady came in for care, but she didn't have insurance," Zimmerman said. "I spent all day calling around trying to find her prenatal care, and I couldn't. Roadblocks like this, a result of policy and bureaucracy, really frustrated me. That's when I decided to pursue a career in critical care; to help ensure that all patients receive the best treatment. In a way, critical illness is the great equalizer."
Outside of the PICU, Zimmerman's work also focuses on the most critically ill patients. Currently, she is co-principal investigator of a study funded by the U.S. Food and Drug Administration called "Clinical Outcome Assessments for Acute Pain Therapeutics in Infants and young Children" (COA-APTIC). That study seeks to develop methods to better measure pain in young children. Once developed, these tools can be used to enable clinicial trials for new pain therapeutics in young children, thereby making safe and effective pain medications more readily available in this population.
Whether through her work as a critical care pediatrician, as a researcher, or in her new role as a consultant to schools through the ABC Collaborative, Zimmerman's goal is to make a tangible impact on people's lives.
Kaitlin Jansen is a clinical research communication specialist at the Duke Clinical Research Institute.
---
This article originally appeared on SOM Magnify.