Overview
The Division of Pediatric Critical Care Medicine is engaged in a wide range of clinical, translational, and basic science research spanning a number of diverse topics. Specific areas of research interest include respiratory mechanics to optimize mechanical ventilation; mechanisms of inflammatory and oxidant-mediated lung injury; extracorporeal membrane oxygenation (ECMO) and ventricular assist devices (VAD); the pharmacokinetics, pharmacodynamics and safety profiles of understudied medications; and using various methodologies to improve education, hand-offs, communication, and overall patient safety.
Research Faculty
Alexandre Tellechea Rotta, MD, Chief
Areas of interest: Pediatric acute respiratory failure and its various respiratory support modalities, outcomes research in pediatric critical care, critical bronchiolitis, and in-flight medical emergencies involving children
Veerajalandhar Allareddy, MBBS
Areas of interest: Outcomes research, big data analytics
Christoph Hornik, MD
Areas of interest: Study of pharmacokinetics, efficacy and safety of drugs in critically ill children including those with congenital heart disease through pharmacokinetic/pharmacodynamic modeling and simulation, clinical trials, and real-world data analyses
Kimberly Jackson, MD
Areas of interest: Patient quality and safety (decreased hospital acquired harm); cardiac arrest risk factors, warning signs, and prevention; improvements in resuscitation efforts (quality CPR, post-arrest care, post-arrest outcomes)
Sameer Shantaram Kamath, MBBS
Areas of interest: Outcomes research, healthcare resource utilization, quality/performance improvement in healthcare
Karan Ravindra Kumar, MD
Areas of interest: Acute kidney injury and fluid overload in critically ill children, implementation of electronic health record (EHR)-based advanced risk prediction or learning health models in order to accurately detect and prevent pediatric deterioration
Palen Powelson Mallory, MD
Areas of interest: Clinical research related to respiratory failure, ARDS, ECMO
Caroline Ozment, MD
Areas of interest: Transfusion medicine, acute lung injury, coagulation and transfusion medicine with a focus (but not limited to) ECMO
Kyle Jason Rehder, MD
Areas of interest: Mechanical ventilation, ECMO, patient safety and quality, communication, education
Jennifer Sherwin, MD
Areas of interest: Pharmacokinetics and safety of drugs in critically ill children, mechanical circulatory support (ECMO and VADs), and outcomes in critically ill children
Jennifer Lilly Turi, MD
Areas of interest: Iron transport, inflammatory lung disease, oxidant stress, cardiopulmonary bypass, cystic fibrosis
David Ashley Turner, MD
Areas of interest: ECMO, education, communication and professionalism; patient safety and quality
Travis Prentiss Vesel, MD
Areas of interest: Medical device innovation, oxygen delivery devices, ventricular assist devices, cardiac arrest prevention
Kanecia Zimmerman, MD
Areas of interest: Improving the safety of drugs administered to critically ill children
Clinical Research​
Outcomes research and optimization of patient quality and safety
Use of medical simulation and other methodologies to improve trainee education and patient safety
Multicenter trial to determine the PK and safety of selected anti-epileptics in obese children & adolescents
Multicenter trial to characterize the PK, safety, and identify impact of pharmacogenomics on PK of anesthetics and analgesics
Multicenter trial evaluating the PK profile, safety of anti-infectives
Multicenter trial evaluating PK, safety, and preliminary efficacy of enteral digoxin in infants with single ventricle congenital heart disease
Multicenter trial characterizing the opioid-sparing effect, exposure-response relationships, and safety profile of dexmedetomidine when co-administered with fentanyl in children receiving mechanical ventilation
Multicenter trial evaluating the association between nutrient adequacy and functional outcomes as well as the association between quadriceps muscle changes & functional outcomes in children on ECMO
Multicenter, international trial of pharmacokinetics, pharmacodynamics, and safety profile of understudied drugs administered to children per standard of care as prescribed by their treating caregiver
Multicenter trial characterizing the effects of prone positioning with supine positioning and effects of High-Frequency Oscillator Ventilation with Conventional Mechanical Ventilation on ventilator-free days
Multicenter trial defining sepsis-induced biochemical & biophysical alterations to RBCs that influence O2 delivery
Translational Research
Use of CO2 elimination to measure the efficacy of conventional mechanical ventilation
Role of CO2 elimination in optimizing lung recruitment in a model of acute lung injury
Use of heliox gas mixture during conventional and high frequency oscillatory ventilation
Role of inhaled nitric oxide during cardiopulmonary bypass
Basic Research
The role of iron in inflammatory lung disease in children
Activation of anion exchange protein 2 and AP-1 by oxidative stress in airway epithelial cells
Superoxide-dependent iron uptake by anion exchange protein 2.
The role of duodenal cytochrome b as a ferri-reductase in airway epithelial cells
Effect of red blood cell storage age on iron release and immune function
Mechanisms of oxidant lung injury after cardiopulmonary bypass in children
Clinical Trials
For information about current clinical trials in the Division of Critical Care Medicine, please contact Dr. Chi Hornik, Director of Clinical Research, Division of Pediatric Critical Care medicine or visit dukechildrens.org.

The Division of Pediatric Critical Care Medicine has team members dedicated to clinical research: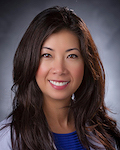 Chi Hornik, PhD
Director of Clinical Research
chi.hornik@duke.edu
Chi Hornik is the Director of Clinical Research in the Division of Pediatric Critical Care Medicine. She received her doctorate degree from the University of North Carolina at Chapel Hill where she has a faculty appointment in clinical education. She is a pharmacotherapy specialist, a licensed practitioner in neonatal and pediatric critical care, and has faculty appointments in the Duke School of Medicine and the Duke Clinical Research Institute. As a clinician, researcher, and educator, she has experience in clinical trials in various areas of medicine and is committed to improving the health of all children through clinical research.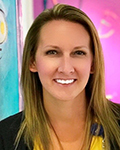 Melissa Harward, MS
Lead Clinical Research Coordinator
melissa.harward@duke.edu
Melissa Harward received her master of science in clinical research from Campbell University and completed her certification for clinical research coordinators from the Association of Clinical Research Professionals (ACRP). Among many areas of therapeutic interest, she has extensive experience in conducting government and industry funded pharmacology studies in children. She serves as the lead coordinator in the division and has helped mentor other staff, trainees, and faculty on research activities. Melissa enjoys working with families and helping to improve scientific knowledge for all key stakeholders.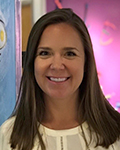 Laura Kindem, BA
Clinical Research Coordinator
laura.kindem@duke.edu
Laura Kindem earned her bachelor of arts in biology from the University of North Carolina, Charlotte and has over a decade of clinical research experience in various therapeutic areas. She has extensive experience working on projects including principal investigator initiated as well as government and industry sponsored trials.  Prior to joining Duke as a clinical research coordinator, Laura was a monitor for a local clinical research organization for many years. She has a passion for helping patients and families by closing the knowledge gaps through clinical research.