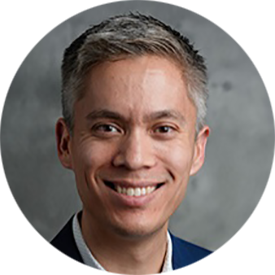 Memphis, TN, -- The Hartwell Foundation officially announced today the recipients of the 2021 Hartwell Individual Biomedical Research Awards. Each award provides support for three years at $100,000 direct cost per year. Ten individuals representing eight institutions received recognition as Hartwell Investigators, including:
Andrew P. Landstrom, MD, PhD, Associate Professor Pediatrics and Cell Biology, Duke University for his project entitled, Modulation of a Critical Cell Signal Transduction Pathway as a Treatment for Arrhythmic Cardiomyopathy
The 2021 award-winning proposals represent early-stage, innovative and cutting-edge technology in Medicine and Biomedical Engineering, covering research areas that include Molecular Biology, Cancer, Infectious Disease, Neurobiology, Diagnostic Imaging, Medical Diagnostics, and Physiology. The Hartwell Foundation is pleased to provide financial support to these exceptional scientists who are pursuing biomedical research to advance children's health.
Each year The Hartwell Foundation invites a limited number of institutions in the United States to hold an internal open competition to nominate candidates from their faculty who are involved in early stage, innovative, and cutting-edge biomedical research that has not yet qualified for significant funding from outside sources and with the potential to benefit children of the United States. In the 2021 competition, 15 institutions participated. Based upon the nominees submitted, the Foundation selected 10 researchers from eight different institutions to receive a Hartwell Individual Biomedical Research Award. 
"In our 16th year supporting innovative, early-stage biomedical research with the potential to benefit children, the 2021 competition for Individual Biomedical Research Awards once again proved to be exceptional. Nominees who received an award leveraged internal support and guidance from their participating institution, as well as the experience of previous Hartwell Investigators," said Fred Dombrose, President of The Hartwell Foundation.
While significant early-stage funding benefits the individual researcher, participating Hartwell institutions are eligible to receive recognition in the form of a Hartwell Fellowship. For each nominee selected for an Individual Biomedical Research Award, the sponsoring participating institution receives one Hartwell Fellowship that they are asked to designate to a qualified postdoctoral researcher in the early stage of their career. Each Fellowship provides support for two years at $50,000 direct cost per year to enable specialized training in biomedical research.
In selecting awardees, the Foundation takes into account the compelling and transformative nature of the proposed innovation, the extent to which a strategic or translational approach might accelerate the clinical application of research results to benefit children of the United States, the extent of collaboration in the proposed research, the institutional commitment to provide encouragement and technical support to the investigator, and the extent to which funding the investigator will make a difference.
---
For additional information and a complete list of awardees, visit the Hartwell Foundation website.