First Year Fellow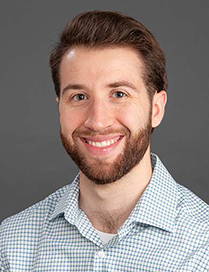 Bryan Monroe, MD, began his pediatric hospital medicine fellowship at Duke in July 2022. He was raised in Chantilly, VA, outside of Washington D.C., attended the College of William & Mary for undergrad, and completed medical school at Virginia Commonwealth University.
He left Virginia to become a North Carolinian in 2019, completing his pediatrics residency at Wake Forest Baptist Health in Winston-Salem, NC. During residency, he developed an interest in quality improvement and advocacy with a primary project focusing on improvement of WIC participation among patients at his academic pediatric clinic. He additionally participated in quality projects to improve inpatient management of neonatal opioid withdrawal and medical stabilization of eating disorders.
Since beginning fellowship at Duke, he has begun work on a project to improve quality and frequency of goals of care discussions among the inpatient pediatric complex care population. Additionally, he has become involved with a project to improve inpatient social drivers of health screening and intervention. To build further on his interest in QI, he is participating in the Quality Improvement Science Leadership Course to gain formal QI training and receive individualized project mentorship. He is also a participant in the Duke AHEAD Teaching Certificate Program to advance his medical education skillset. With Duke support, he is also participating in Society for Pediatric Sedation hands-on simulation courses.
Outside of work, Bryan enjoys spending time with his lovely wife and rambunctious dog. Since moving to Durham, he has enjoyed cycling the American Tobacco Trail, discovering the many downtown eateries and ice creameries, basking in the beautiful Duke gardens, and experiencing the myriad craft beverage options the city has to offer.
---
Program Graduate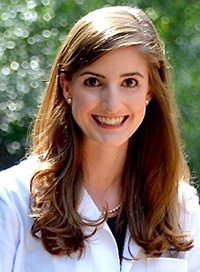 Laura Lemley Hampton, MD, was our first Pediatric Hospital Medicine Fellow at Duke. She began her fellowship training in July 2020.   
Laura was born and raised in Thomson, Georgia. She graduated from Wake Forest University and attended medical school at the Medical College of Georgia at Augusta University.
Laura completed pediatrics residency training at the University of North Carolina at Chapel Hill. In residency, her research focused on reducing pre-procedural fasting times for pediatric inpatients sparking her interest in quality improvement work.
For her fellowship research project, Laura has focused on improving penicillin allergy label accuracy for pediatric inpatients through quality improvement methodology and implementation of a clinical pathway. She participated in the Quality Improvement Science Leadership course which focuses on the fundamentals of the QI process and also in the Duke AHEAD Health Professions Education and Teaching Certificate Program to continue to enhance her knowledge of the medical education. She is thankful for the opportunity to refine her skills with the robust inter-professional mentorship during fellowship here at Duke.
Outside of the hospital, Laura enjoys going on walks and exploring new trails, spending time with her husband, sharing meals with friends and family, and finding new restaurants around the Triangle.