The Healthy Lifestyles Program is based on empowering kids and families with the skills and knowledge needed to live a life of healthy eating and active lifestyles.
There is no one solution for everyone, so treatment is individualized for the child and family's specific needs. More than 5,000 families have received care from the Healthy Lifestyles clinic, and those who complete approximately one year of treatment show a significant drop in body mass index, body fat percent, blood pressure, and cholesterol, as well as an increase in self esteem and nutritional knowledge.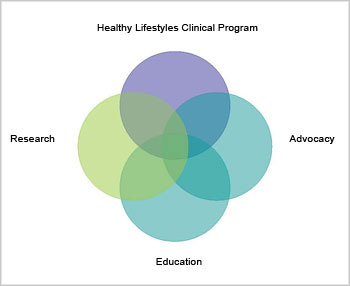 A comprehensive description of all of our healthy lifestyles clinical services, locations, and appointment information is available on Duke Children's.