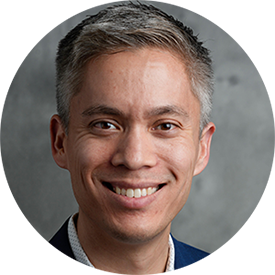 Andrew Landstrom, MD, PhD, an associate professor of pediatrics in the Division of Cardiology and assistant professor of cell biology, has received a Single Ventricle Research Fund (SVRF) from the nonprofit foundation Additional Ventures.
The SVRF is an annual research award program solely focused on accelerating research and improving care for those with single ventricle heart defects through multi-year, high-impact grants. 
Landstrom received the three-year grant for research in collaboration with Joseph Turek, MD, PhD, MBA, chief of the Section of Pediatric Cardiac Surgery and associate professor in surgery and pediatrics, and Nicholas Andersen, MD, assistant professor of surgery. Their research is aimed at leveraging induced pluripotent stem cells to define the developmental drivers of hypoplastic left heart syndrome.
Additional Ventures is a nonprofit foundation with the goal of accelerating research aimed at helping children with congenital heart defects live longer, healthier lives.
In its inaugural program, the SVRF sought to fund research programs focused on the identification biomarkers and/or functional tools to map end-organ function in single ventricle (SV) patients, and on non-invasive interventional strategies to treat or prevent clinical sequelae in these patients.