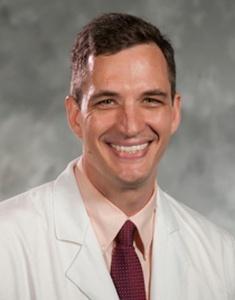 Michael D. Deel, MD, assistant professor of pediatrics in the Division of Hematology-Oncology, has been selected to receive a 2020 Physician-Scientist "Strong Start" award. The School of Medicine created the awards program in 2016, funded with a gift from the Duke Endowment, to support promising, new physician-scientists at Duke as they develop independent research programs. He will receive $70,000 annually for three years to support his research program.
The Strong Start program is administered by the School of Medicine's Office of Physician-Scientist Development (OPSD) and integrates with several physician-scientist development programs including the Medical Scientist Training Program (MD-PhD students) and the Lefkowitz Society (clinical residents and fellows). 
"Physician-scientists play a central role in facilitating the critical connection between discovery and the translation to patient care," said Mary E. Klotman, MD, dean, Duke University School of Medicine. "Through the Strong Start program, the School provides funding to our outstanding faculty to support the development and advancement of their research programs addressing important biomedical questions."
Seventeen faculty members have received funding from the program since its inception. The early outcomes of the Strong Start Award Program demonstrate that this investment enables promising individuals to launch successful careers that balance research and clinical care. 
Other recipients of the 2020 Strong Start Awards include:
Michael E. Lidsky, MD,  Assistant Professor, Department of Surgery
Joshua T. Thaden, MD, PhD, Assistant Professor, Department of Medicine
Yen-Rei Andrea Yu, MD, PhD, Assistant Professor, Department of Medicine