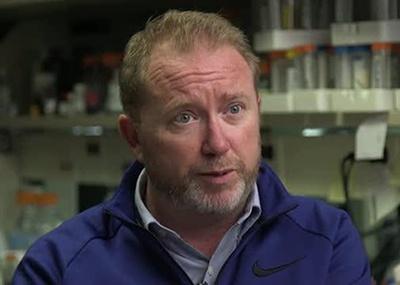 The Duke CTSI recently announced the publication of Oxysterols for Treatment of Perinatal Brain Injury, a case study documenting the translational journey of Duke researcher Eric Benner's groundbreaking work to treat and reverse brain injuries in premature infants. Benner is the George W. Brumley, Jr., MD, Distinguished Assistant Professor of Developmental Biology; Assistant Professor of Pediatrics in the Division of Neonatology; and Co-founder and Chief Science Officer, Tellus Therapeutics.
Researchers can use this case study as a blueprint of a successful translational science project and a guide to helpful research resources both within and outside of Duke. For non-research audiences, it offers an accessible way to understand the science and its benefits to society.
A window into the lifecycle of a translational research project at Duke
This case study, produced using the Translational Science Benefits Model (TSBM), provides an inside look at how Benner's project developed from an idea into a commercial venture with a clear path to helping real-life patients.
The case study includes:
Overview of the project
Research team composition
Timeline of funding and commercialization milestones
Institutional resources used
Summary of benefits, demonstrated and potential
---
About the TSBM: The Translational Science Benefits Model is a framework public health and clinical scientists can use to demonstrate the impact of their work in the real world.