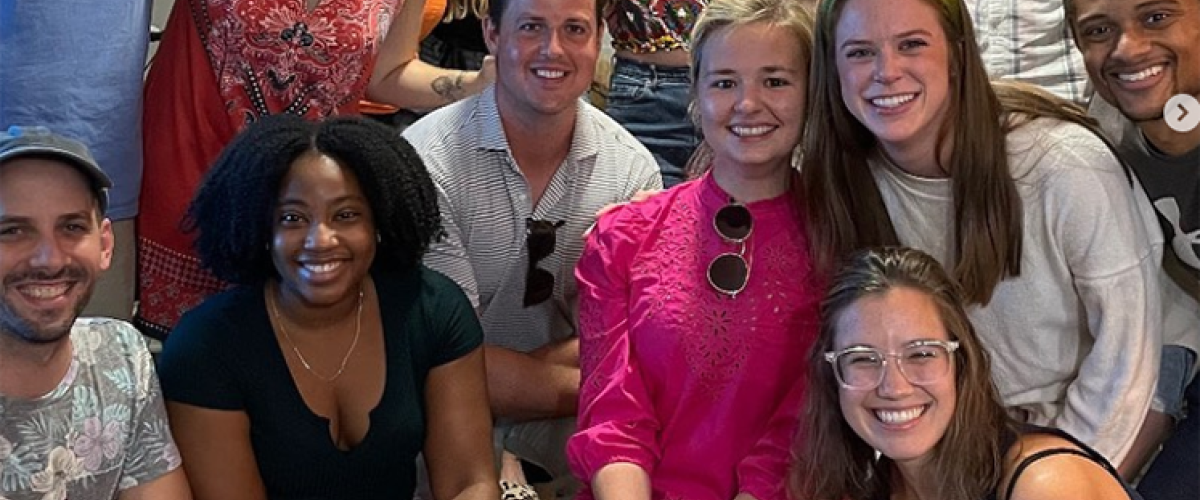 Stipend Levels
Stipend levels are paid commensurate with the responsibility of training position. The following are stipend levels for 2020-2021:
2021 - 2022 GME Trainee Stipends
| | | |
| --- | --- | --- |
| Level | Annual | Monthly |
| 1 | $59,184 | $4,932 |
| 2 | $61,584 | $5,132 |
| 3 | $63,960 | $5,330 |
| 4 | $66,576 | $5,548 |
Salary Calculator
Before relocating, it's always a good idea to know how far your salary would go in your new city. By using the salary calculator, you will be able to determine how much you would need to earn in your new city to maintain the same standard of living you currently enjoy. The salary calculator will compare the cost of living in each city, and display the amount that you would need to earn. For example, if the cost of living is higher in your new city, then you would need to earn more income to maintain the same quality of life you currently enjoy. To get started, simply enter the new city name and select your current income level.
Parking
The Graduate Medical Education Office provides free parking for all residents.
COVID-19 Specific Benefits
COVID-19 absence policy
Trainees who are evaluated by Duke Employee Occupational Health and Wellness (EOHW) and instructed to stay home due to COVID-19 exposure or illness will continue to be paid without using sick or vacation time   Trainees should refer to their individual Board requirements regarding effect of time away on duration of training.
COVID-19 testing
Testing for COVID-19 is available to all employees, including trainees.  All residents and fellows are encouraged to practice the 3 W's, (Wash your hands, Wear a mask, Wait 6 feet apart) to stay at home if feeling sick, and to contact EOHW if they have concerns about an exposure or are exhibiting symptoms related to COVID-19.
Long-Term Leave Policy
The Department of Pediatrics offers up to 12 weeks of leave to residents for the birth or adoption of a child, illness, disability, family emergency, or any condition that falls under the conditions of the Family Medical Leave Act (FMLA).
Whether or not a pediatric trainee will have to makeup time missed by their leave is determined by the Absences from Training Policy (ABP). 
In anticipation of planned long-term leave, a department representative will meet with the resident to discuss various leave options. Together they will decide on a plan that best meets the needs of the resident.   
Trainees may tailor their leave from the options offered by Duke University and the Department of Pediatrics. The various options yield a varying number of paid leave weeks, residual vacation weeks and make-up time. Trainees may also elect to take additional time off without pay and will be required to make up those weeks with additional periods of training.
The leave policy is comprised of the following components:                                       
Sick: Trainees may schedule up to 7 days of paid sick leave per academic year for personal or family sickness.

Vacation: Trainees may schedule up to 3 consecutive weeks of vacation plus any banked vacation weeks as a part of their paid leave.

Duke PAID leave: Duke will provide up to 6 consecutive weeks of 100% paid parental leave to the eligible employee to be used within the first 12 weeks of the birth or placement for adoption of his or her child. Eligibility for this benefit requires that the individual must have been employed by Duke for the previous 12 months prior to use of this benefit.

Department PAID leave: The Department of Pediatrics will provide 2 weeks of paid leave for FMLA qualifying conditions. The 2 weeks of department paid time away is only offered once per training period.

UNPAID leave: Trainees may schedule unpaid leave in addition to paid time in accordance with FMLA.

Elective: A non-clinical elective (e.g., NBN elective) may be included as part of leave for trainees who are taking parental leave but are ineligible for the Duke PAID leave policy and the Absences from Training (ABP) policy. These individuals may take up to 4 consecutive weeks of a non-clinical elective as part of their leave. Clinic/Conference expectations are the same as in any elective. Just one non-clinical elective will be permitted in conjunction with a long term leave. Those who are eligible for the Duke PAID leave policy and the Absences from Training (ABP) policy cannot include a non-clinical elective as part of their leave.