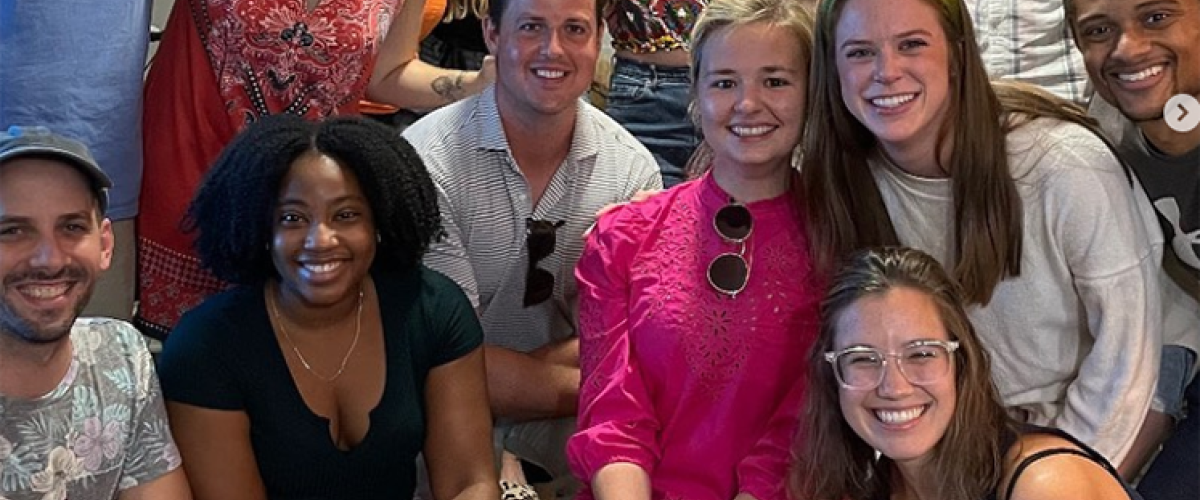 Stipend Levels
Stipend levels are paid commensurate with the responsibility of training position. The following are stipend levels for 2023-2024:
2023 - 2024 GME Trainee Stipends
| | | |
| --- | --- | --- |
| Level | Annual | Monthly |
| 1 | $63,404 | $5,284 |
| 2 | $65,975 | $5,498 |
| 3 | $68,521 | $5,711 |
| 4 | $71,328 | $5,944 |
Salary Calculator
Before relocating, it's always a good idea to know how far your salary would go in your new city. By using the salary calculator, you will be able to determine how much you would need to earn in your new city to maintain the same standard of living you currently enjoy. The salary calculator will compare the cost of living in each city, and display the amount that you would need to earn. For example, if the cost of living is higher in your new city, then you would need to earn more income to maintain the same quality of life you currently enjoy. To get started, simply enter the new city name and select your current income level.
Parking
The Graduate Medical Education Office provides free parking for all residents.
Long-Term Leave Policy
The Department of Pediatrics offers up to 12 weeks of leave to residents for the birth or adoption of a child, illness, disability, family emergency, or any condition that falls under the conditions of the Family Medical Leave Act (FMLA).
Whether or not a pediatric trainee will have to makeup time missed by their leave is determined by the Absences from Training Policy (ABP). 
In anticipation of planned long-term leave, a department representative will meet with the resident to discuss various leave options. Together they will decide on a plan that best meets the needs of the resident.   
Trainees may tailor their leave from the options offered by Duke University and the Department of Pediatrics. The various options yield a varying number of paid leave weeks, residual vacation weeks and make-up time. Trainees may also elect to take additional time off without pay and will be required to make up those weeks with additional periods of training.
The leave policy is comprised of the following components:                                       
Vacation/Leave Benefits
Trainees eligible for DUHS parental leave policy (6 weeks paid leave)

GME-specific policy for medical illness or caregiver leave

20 paid vacation days per year.

8 paid days for acute illness, bereavement.

2 paid days for schedule medical/dental appointments.
Duke PAID leave 
Duke will provide up to 6 consecutive weeks of 100% 

paid parental leave

 to the eligible employee to be used within the first 12 weeks of the birth or placement for adoption of his or her child.
UNPAID leave
 Trainees may schedule unpaid leave in addition to paid time in accordance with FMLA.
On-Call Meal Plan
Trainees who work overnight between 7 p.m.– 5:30 a.m. are provide $12 credit for food on call. Starbucks included in program.
Housestaff Gym
All Duke trainees have access to an onsite gym facility that is reserved specifically for them.
Medical, Dental, & Vision Benefits
Health Insurance Coverage
Choice of four plans, two at no cost to trainee (Duke Basic and Duke Select)

Discounted premiums for GME trainees

Dental and vision coverage 
In addition, Duke Primary care offers a concierge scheduling line for GME residents and fellows, to facilitate their ability to establish care for themselves or immediate family members.
Additional Benefits
Duke has partnered with many businesses and other organizations to provide discounts to all Duke employees for a variety of products and services. Learn more here, https://hr.duke.edu/discounts.​​​​​​​
Fatigue Ride Home
The GME Office provides all GME residents and fellows taxi service to assist in the management of fatigue. This service will pick-up residents and fellows who experience fatigue and provide transportation home and back to work the following day.
​​​​​​​​​​​​​​Enhanced Dependent Care Benefit
The Health System has entered into a new partnership with Bright Horizons Family Solutions that will provide affordable back-up dependent care for you and your families.
​​​​​​​403b Retirement Contribution: Effective January 1, 2024 
Eligible after one year of employment and age 21—additional information will be sent to eligible trainees this fall

4% contribution (no employee contribution required), immediate vesting