Dear Applicant,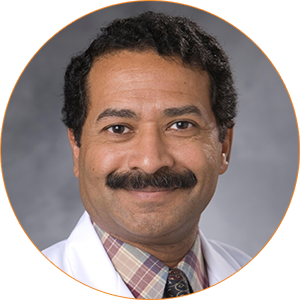 Thank you for your interest in our Pediatric Nephrology Fellowship program. Duke University Medical Center (DUMC) is a nationally-recognized academic medical center with superb clinical and laboratory resources coupled with an intellectual environment that is supportive and conducive to the development of an academic career. DUMC includes Duke University Hospital, a tertiary and quaternary-care hospital, which is consistently rated as one of the top hospitals in the United States. DUMC is a vibrant, interactive, scientific community where ideas are actively discussed and exchanged among scientists with basic science and clinical research expertise, providing the opportunity for true multi-disciplinary clinical care and research. 
The Department of Pediatrics at DUMC includes outstanding faculty, staff and environment whose combined efforts have resulted in exceptional research productivity, remarkable improvements in clinical care, and an outstanding training environment. While the 210 faculty in the Department of Pediatrics within 18 divisions are strong and balanced across all missions, the training and research productivity are further enhanced by the integration of department members throughout the intellectual resources of the wider University. Notably, the department is currently training 74 residents, and 62 subspecialty fellows. 
The Duke Children's Hospital currently accommodates approximately 7,000 annual admissions and has 190 inpatient beds, including a 67-bed Neonatal Intensive Care Unit, a 16-bed Pediatric Intensive Care Unit, a 16-bed Pediatric Cardiac Intensive Care Unit, and a 16-bed Pediatric Bone Marrow Transplantation Unit (the largest in the world). The McGovern-Davison Children's Health Center is located adjacent to the hospital and serves as the site for ambulatory pediatric subspecialty care, with approximately 70,000 annual visits.
Pediatric patients are referred to Duke Children's Hospital from a large geographical area that includes most of the Eastern United States. In addition, the institution provides emergency and primary care facilities for children in our geographic area. The experience of our service ranges from complicated presentations of common renal diseases to the unique problems seen at a tertiary medical center. We care for a significant number of children with genetic renal diseases, nephrotic syndrome and complex renal transplants and have become a referral center for these children because of our research into elucidating the molecular basis of these diseases.
During their clinical (first) year, the pediatric nephrology fellows have primary responsibility for managing the inpatient team and consult service. They also directly supervise the pediatric residents and medical students on the Nephrology elective. Rounds are made with a member of the nephrology faculty on a daily basis. It is during this year that the fellow acquires the majority of the clinical knowledge and experience required to practice effectively and independently. During the first year, the fellow also spends one month developing a research interest. 
During the research years of the program, clinical duties are minimal and consist of on-call coverage one weekend per month and coverage during period of vacation for the junior fellow. During the second and third years, the fellow spends 80% of his/her time in research and 20% in clinical duties. 
The primary focus of the second and third years is research, and the fellows are expected to develop a research program of their choosing in either the basic, translational or clinical sciences, in collaboration with the faculty. The faculty has expertise in a variety of research areas. Dr. Gbadegesin is actively involved in research to unravel the molecular pathogenesis of nephrotic syndrome using different genetic tools and animal models. In addition, he is studying the biologic basis of ethnic disparities in the prevalence and severity of nephrotic syndrome in children. Dr. Chambers  is a  leading investigator in different clinical and translational aspects of kidney transplant with special emphasis on personalized immunosuppression. Futher, she is developing an active research program in transition of care. Drs. Nagaraj, Chua and Wigfall are all involved in active clinical research including multi-center clinical trials. Our faculties are also serving leadership roles in the Duke CTSA program, which is regarded as one of the largest in the country. We work collaboratively with the adult nephrology division, and there are opportunities to work with the research faculty in adult nephrology. In addition there are opportunities for ground breaking research at the Duke Clinical Research Institute (DCRI).
The division has a robust educational program for the fellows. There are didactic seminars designed to teach the fundamentals of pediatric nephrology and prepare them for the American Board of Pediatrics Certification exam to be taken at the conclusion of the program. There is a weekly clinical conference to discuss issues within the division and review interesting and informative cases from both the inpatient service and the outpatient clinics. These conferences are exciting, interactive times where decisions and options are discussed and reviewed in a friendly environment. A weekly journal club is held in conjunction with the adult nephrology division, reviewing the latest literature pertinent to nephrology. A monthly conference is held with pediatric rheumatology to review patients and treatment approaches to patients with lupus and other vasculitities. A weekly renal grand rounds is held in conjunction with the adult nephrology division with lectures by the fellows, nephrology faculty and numerous outside speakers. The fellows are also strongly encouraged to attend Pediatric Grand Rounds. The Department of Pediatrics has several systems in place for education of all subspecialty fellows, including the Pediatric Fellow Research Conference and the Department Research Conference, each of which occur monthly. We place a high priority on fellow education, training, and giving each fellow the skills they will need to be successful in their own chosen career path. 
The Pediatric Nephrology faculty consists of five members with a broad range of clinical, research and administrative interests. All faculty members participate in the clinical care of patients and the teaching of students, residents and fellows. Special areas of interest and expertise of each faculty member are listed below:
Duke is located in Durham, a medium-sized city in the Piedmont region of North Carolina. Durham is situated within a two to four hour drive of beaches, mountains, various historical sites, Charlotte and Washington, DC. Durham is part of the Triangle, an area that includes Raleigh and Chapel Hill, and the greater area has a population of approximately 1.5 million people. Together these three locales encompass four large universities and Research Triangle Park, where a large concentration of research-based industries like Glaxo-Smith-Kline, IBM, and Becton Dickinson, and many other biotechnology companies are located. The Triangle area boasts many fine restaurants, an active arts and entertainment scene, as well as professional and collegiate athletics. The area is a comfortable place to live with relatively affordable cost of living and a temperate climate. 
In summary, our fellowship program offers an active clinical program, a top quality research opportunity, and a desirable place to live. We have a vibrant faculty with a wide range of clinical and research interests, set in the background of a major university and medical center where there are countless experts in numerous nephrology disease-related fields. Please contact us if you have any further questions. We look forward to receiving your application. 
Sincerely,
Shashi Nagaraj, MD, MBBS
Professor of Pediatrics
Chief, Division of Pediatric Nephrology 
Program Director, Pediatric Nephrology Fellowship 
Duke University Medical Center