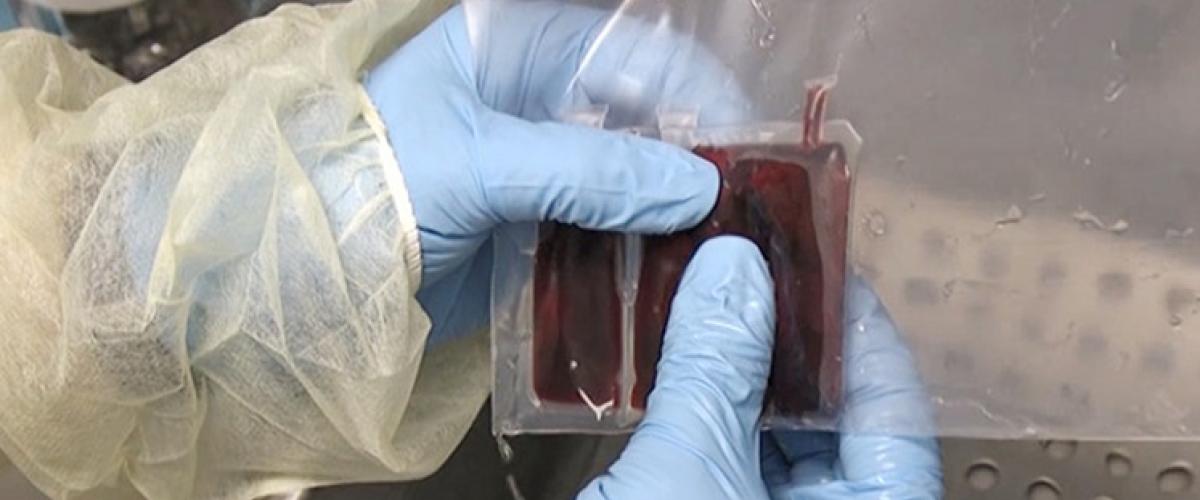 The Duke Division of Pediatric Transplant and Cellular Therapy is a recognized leader in the field, and our patients are offered many opportunities to benefit from cutting-edge clinical trials.
Our objective is to have research trials available for a variety of clinical situations, which meet the needs of our patients. We are specifically committed to improve transplant toxicities and patient outcomes. To this end, we consistently open new research trials that are designed to explore new blood and marrow transplant treatment and cellular therapy options and investigate innovative therapies. We have a large team of dedicated research personnel to help accomplish these goals.
Areas of current research include: 
Use of hematopoietic stem cell transplant for the treatment of pediatric leukemias (ALL, AML, CML and JMML), myelodysplasia, and other non-malignant blood disorders, such as aplastic anemia, sickle cell anemia, thalassemia, hemophagocytic disorders, Wiskott-Aldrich syndrome, aplastic anemia, Diamond-Blackfan anemia, as well as certain inherited metabolic diseases
Thymus implantation for congenital athymia
Prevention and treatment of transplant related morbidity, particularly veno-occlusive disease of the liver, infections and diffuse alveolar hemorrhage
Infusions for children with birth asphyxia, cerebral palsy and autism as well as adults with acute ischemic stroke and osteoarthritis of the knee with autologous and allogeneic cord blood and cord tissue derived allogeneic cells
DUOC-01 cell therapy for patients with inherited metabolic diseases including leukodystrophies (ALD, MLD, Krabbe, Batten, Neimann-Pick, Sandhoff), mucopolysaccharidoses (Hunter, Sanfilippo) and other rare diseases and in adults with multiple sclerosis
Genetic analysis of gut microbiome changes during transplant and potential impact on various complications and outcomes
CD19+ CAR-T cell therapy as first line therapy in HR B-cell ALL (with +MRD at end of consolidation) per COG study CTL019G2201/AALL1721
Gene therapy for sickle cell disease
Outcomes of unrelated cord blood transplantation for inherited metabolic diseases (IMD)
Post-transplant adenovirus infections
Anti-viral drug development
Impact of molecular determinants of donor-patient alloreactivity on transplant outcomes
Research Faculty
Timothy A. Driscoll, MD
Areas of interest: CAR-T cell therapy; hematopoietic transplants particularly for neuroblastoma, medulloblastoma and other malignancies; stem cell collection and pheresis. 
Joanne Kurtzberg, MD
Areas of interest: Normal and malignant hematopoiesis, regenerative medicine.
Paul L. Martin, MD, PhD
Areas of interest: Hematopoietic transplants and CAR-T therapy for leukemia; transplant and gene therapy for sickle cell disease.
Vinod Prasad, MD
Areas of interest: Transplant and cell therapy for inherited metabolic diseases; DUOC-01 cell therapy; histocompatibility and other determinants of alloreactivity; adenovirus and other viral infections; gene therapy and transplant for immunodeficiency diseases including CGD.
Clinical Trials
For further information about clinical trials currently being conducted in the Division of Transplant and Cellular Therapy, please visit DukeHealth.org.