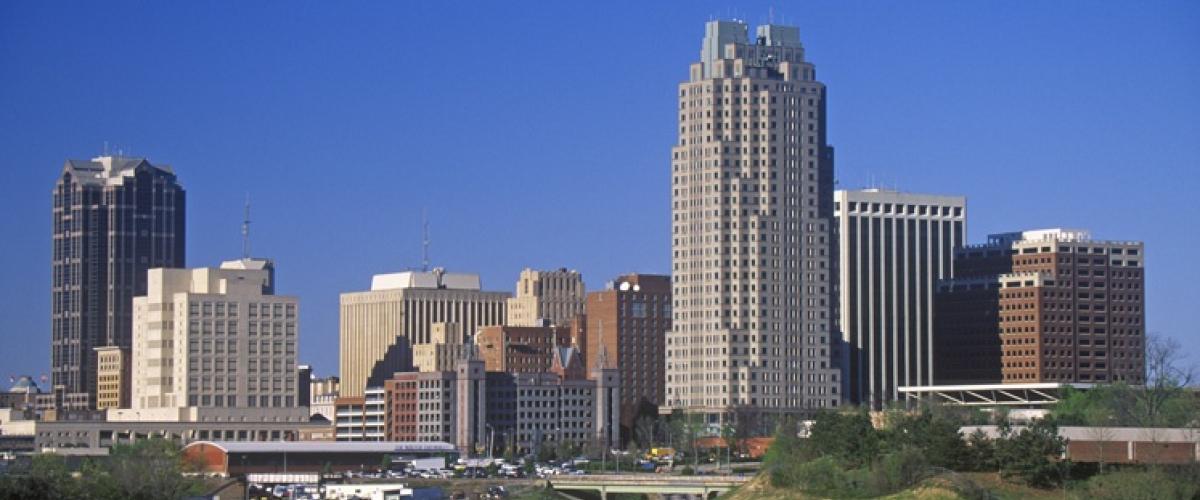 Durham is an integral part of a growing tri-city area called the Triangle, which also includes Raleigh and Chapel Hill.
In the heart of the Triangle, nearly ten miles from Duke, is Research Triangle Park (RTP), one of the oldest and most successful high-technology research parks in the country. The Park houses the national laboratories of Glaxo Wellcome Inc., the National Humanities Center, and the National Institute of Environmental Health Sciences (NIEHS). In addition, the University of North Carolina at Chapel Hill is eleven miles away, North Carolina State University is twenty miles away in Raleigh, and North Carolina Central University is in Durham itself. This mix of research, industry and teaching institutions makes for an active intellectual, cultural, and recreational life in Durham.
The Triangle's range of cultural attractions rivals that found in much larger, and more costly, cities. The downtown Durham Performing Arts Center (DPAC) has become a national model for community arts programs. Area attractions include the highly acclaimed American Dance Festival, touring Broadway shows, outstanding art exhibits, libraries, concerts in the park, and performances by renowned symphonies, opera, and ballet companies.

Three rival NCAA schools make this area a year-round haven for sports fans. In addition to college football and some of the best basketball anywhere, Durham is home to the Durham Bulls, a Triple-A minor league baseball team for the Tampa Bay Devil Rays. The Carolina Hurricanes, NHL hockey's 2006 Stanley Cup champions, play in Raleigh's RBC Center. Other competitive sports popular in the Triangle include soccer, lacrosse, tennis, track and field, golf, ice hockey, and swimming. Duke University maintains a championship golf course, tennis courts, swimming pools, running trails, hiking paths, and a faculty club, all available to the resident staff. In addition, white-water canoeing, hiking, camping, horseback riding, and racquetball can be found within a 20-mile radius of the city.
The area's four distinct yet mild seasons make it possible to enjoy many of these activities year-round. Durham averages 230 days of sunshine and less than seven inches of snow a year. Located in the hilly, forested Piedmont region of North Carolina, Durham is only three hours from the Blue Ridge and Great Smoky mountains to the west and clean, spacious beaches to the east. Historic Williamsburg, Virginia; Washington, DC; and Atlanta are all approximately five hours away by car. 
Related Resources
Check out the sites below to learn more about the benefits of living in North Carolina:
Triangle Information 
North Carolina Universities
North Carolina Attractions     
Historical Museums  
Performing Arts, Art Museums and Galleries     
Professional Sports Teams