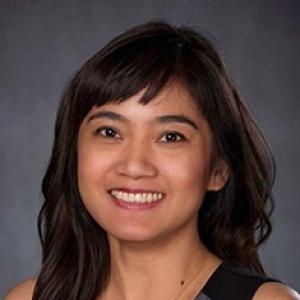 Fellow
Start Year: 2021
Basics
Hometown
Medan, Indonesia
Where did you attend college/university?
Texas A&M University
Where did you attend medical school?
Paul L. Foster Texas Tech School of Medicine
Where did you complete your residency?
University of Arizona in Tucson
Career and Research
What are your career interests?
Career in academia. My research interest is in asthma.   
Reflections on the Duke program
What were you looking for in a fellowship program?
Close-knit program that provide opportunities for fellows to learn.
What are the strengths of the Duke program?
Very supportive mentors who allow me to pursue my interests. 
About Duke University and Durham
What's the best about living in Durham and the Triangle?
Plenty of outdoor activities.
What advice would you give about moving to Durham?
Get some mosquito repellent.
Personal interests
What do you like to do outside of work?
Hiking, mountain biking, bringing my daughter to the park.
What is something surprising/interesting about you?
I came from Indonesia to the U.S. as the first person in my family to go to college.