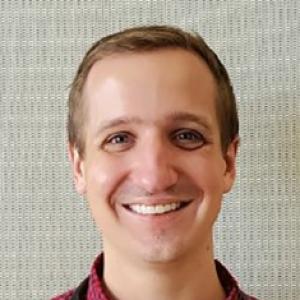 Fellow
Start Year: 2020
Basics
Hometown
Owatonna, MN
Where did you attend college/university?
University of St. Thomas
Where did you attend medical school?
St. Louis University School of Medicine
Where did you complete your residency?
Mayo Clinic
Reflections on the Duke program
What were you looking for in a residency program?
A diverse exposure to both Hematology and Oncology and the chance to work with knowledgeable and personable faculty. Also, I was looking for a program with a strong Neuro-oncology group with opportunities for both clinical trial and laboratory research experience within this field. Also of particular interest were programs that offer an opportunity for Pediatric Neuro-oncology Fellowship training.
About Duke University and Durham
What's the best about living in Durham and the Triangle?
I have only lived here for 2 months, but I have been very impressed with how friendly my neighbors are. We really enjoy going to the Eno River and other state parks in the area. Will be excited to go to some Durham Bulls baseball games downtown as this area has a lot of fun restaurants and bars for before, after, or maybe even during the games.
Personal interests
What do you like to do outside of work?
I enjoy spending my free time with my wife, 6 year old daughter, and 2 year old son. I play acoustic guitar and sing and used to perform in coffee shops and at wedding receptions.