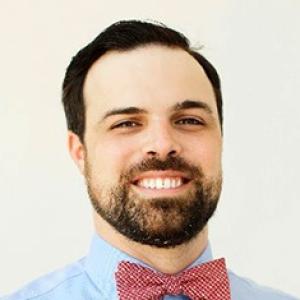 Fellow
Start Year: 2020
Basics
Hometown
Cleveland, GA
Where did you attend college/university?
University of North Georgia
Where did you attend medical school?
Medical College of Georgia at Augusta University
Where did you complete your residency?
Medical University of South Carolina
Career and Research
What are your career interests?
I have always been interested in pediatric asthma, and my current research interests focus on the complex interactions between obesity and pediatric asthma. I cherish the relationships that I am able to build with my patients and their families, and I enjoy teaching as well. I would like to continue my career as a clinician in an academic setting and help train future pediatricians and pediatric pulmonologists.  
Reflections on the Duke program
What were you looking for in a fellowship program?
I was looking for a program that would provide a strong educational foundation and research opportunities. It was also important to me to find a team that I would enjoy working with and learning from.
What are the strengths of the Duke program?
I appreciate the close-knit group here at Duke. There is strong mentorship and opportunity for growth here. The top-notch research infrastructure can foster opportunities for those with little research experience beforehand (like myself) as well as provide expert training for future physician scientists.
About Duke University and Durham
What's the best about living in Durham and the Triangle?
My wife and I love living here! Each city has its own identity and brings a diversity of experience that is easily accessible with a short drive. The central location is also convenient to the mountains, the beach, and other cities within a few hours' drive. 
What advice would you give about moving to Durham?
Explore the area as much as possible! It's easy to find things to do nearby, but there are so many opportunities for something new and fun just a short drive away.
Personal interests
What do you like to do outside of work?
My wife and I love to scuba dive. I am also an avid sports fan and love to root on my Georgia teams like the Atlanta Braves and the Georgia Bulldogs.
What is something surprising/interesting about you?
I helped my father build a small aircraft and love to fly in it!