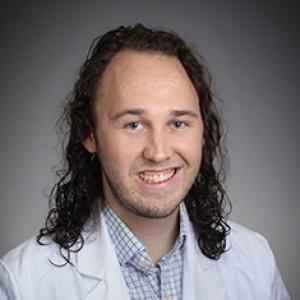 Resident
Start Year: 2020
Basics
Hometown
Greenville, SC
Where did you attend college/university?
Clemson University
Where did you attend medical school?
University of South Carolian - Greenville
Reflections on the Duke program
What were you looking for in a residency program?
As a child neurology applicant on the interview trail, I found myself frequently loving either the general pediatrics program or the child neurology program at different institutions, but I quickly found that very few places seemed to satisfy my desires within both programs. Duke had everything I was looking for with both great general pediatrics training as well as a very strong neurology program. The size of both programs was exactly what I was looking for. The pediatrics residency classes were medium-sized without being too overwhelming. The neurology program was large enough where I knew I wouldn't be the only resident in my class and feel the burden of constant call responsibilities, but I knew it was still small enough where I could form good relationships within the department without getting lost in the crowd. Additionally, Duke was in an area that appealed to me geographically with lots of options for outdoor activities, affordable housing costs, and close proximity to family.
What are the strengths of the Duke program?
To me, the size of the program was one of the first things that made Duke an attractive option. Many large academic centers can become overwhelming with the number of trainees, but Duke seemed to have the perfect balance between offering the learning experiences of a large academic setting while still maintaining the close-knit feel of a small program. Interviewing gave me the exact same impression. I was pleased to see that all of the residents got along really well together and seemed to be close friends outside of the hospital. As a leading academic center, I still knew I would be getting fantastic training at Duke from both complex patients as well as from attendings who were leaders in their field.
About Duke University and Durham
What's the best about living in Durham and the Triangle?
While we've only been in the Triangle for a short time, we've loved the amount of great restaurants from all sorts of different cuisines and the variety of unique breweries in the area. The Durham and Carrboro farmer's markets have quickly become a staple for us. My wife and I love checking out the market on Saturday mornings to stock up on local produce for the week.
Personal interests
What do you like to do outside of work?
Outside of work, I love anything that gets me outside. Hiking, walking on trails (so far the Riverwalk in Hillsborough is a favorite), running, cycling, and disc golf are a few activities that I especially enjoy. My wife and I love everything related to cooking and trying new foods. I've been told I'm not too shabby behind the grill or the [meat] smoker, and I've found that homebrewing has been a gratifying way to get full use of my microbiology degree.