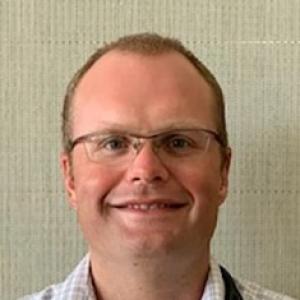 Fellow
Start Year: 2020
Basics
Hometown
Frankfort, IL
Where did you attend college/university?
Governors State University
Where did you attend medical school?
Chicago College of Osteopathic Medicine
Where did you complete your residency?
University of Illinois College of Medicine at Peoria
Reflections on the Duke program
What were you looking for in a fellowship program?
I was looking for a well rounded academic program in all three areas of Hematology, Oncology, and BMT. I have particular interests in bone marrow transplant and sarcomas, so I was looking for programs with strengths in those areas. Additionally, I was looking for a place that could offer me a number of basic science research opportunities and mentors to help develop my academic career. 
About Duke University and Durham
What's the best about living in Durham and the Triangle?
So far I love the weather and having the mountains and ocean nearby. There are a number of good golf courses, too. I look forward to exploring the city more and finding a number of good eateries and breweries. 
Personal interests
What do you like to do outside of work?
Hike, bike, golf, kayak, cook/grill, cook proteins using my smoker, trying new restaurants.