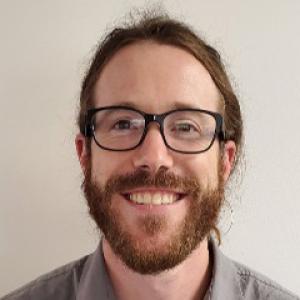 Fellow
Start Year: 2022
Basics
Hometown
Madison, WI
Where did you attend college/university?
University of Colorado, Boulder
Where did you attend medical school?
Oregon Health & Science University
Where did you complete your residency?
Duke Pediatrics
Reflections on the Duke program
What were you looking for in a fellowship program?
I was looking for a program that served patients with a wide range of hematologic and oncologic diagnoses, with supportive faculty and ample opportunities for conducting research.
About Duke University and Durham
What's the best about living in Durham and the Triangle?
The Triangle has a lot to do when you're not at work. Great restaurants, breweries, coffee shops abound. There are several state parks within 15 minutes, and a 3-hour drive lands you either at the beach or in the mountains. There are tons of opportunities for enjoying music, theater, and the arts. Having lived here for a handful of years already, I'm excited that there is still a lot to explore ! 
Personal interests
What do you like to do outside of work?
I enjoy rock climbing. There are several rock gyms in the triangle area, and for a long day or a weekend trip there are some amazing wilderness areas like Pilot Mountain, Hanging Rock, and Linville Gorge with great camping, hiking and climbing.