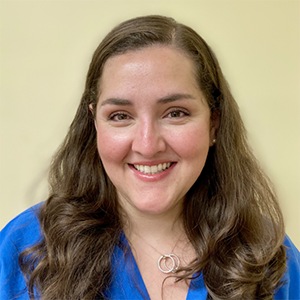 Fellow
Start Year: 2021
Basics
Hometown
Sao Paulo, Brazil
Where did you attend medical school?
Universidade de Sao Paulo
Where did you complete your residency?
Flushing Hospital Medical Center, Queens, NY
Who is your mentor?
Dr. Noelle Younge
What are your research and career interests?
Neonatal sepsis, perinatal infections, global health
Reflections on the Duke program
What were you looking for in a fellowship program?
A good balance between clinical learning and research opportunities
What are the strengths of the Duke program?
Amazing interdisciplinary team, supportive program leadership, fellow autonomy
About Duke University and Durham
What's your favorite part about living in Durham and the Triangle?
Smaller size town with great amenities
Personal interests
What do you like to do outside of work?
I'm a homebody, I just really enjoying cooking, baking, and watching movies.
Publications or Presentations
Moreira, DH; Nigri, D; Lew, LQ; Cohen, L. Anthropometric Measurements in Premature Neonates Less than 32 weeks and Small for Gestational Age. In: Pediatric Academic Societies, 2021, Virtual. Pediatric Academic Societies 2021, 2021.
Nigri, D; Moreira, DH; Lew, L; Chatterjee, P; Baik-Han, W; Pinero-Bernardo, S; Gulati, G. Intravenous Fluid Management in Children with Bronchiolitis on High Flow Nasal Cannula. In: Eastern Society for Pediatric Research, 2020. Eastern Society for Pediatric Research, 2020.
Moreira DH, Melton K, Meinzen-Derr J, Tabangin M, Kingma P, Schibler K. Heart Rate Characteristic Index Monitoring for Early Detection of Infections in Very Low Birth Weight Infants. American Journal of Pediatrics. 2019 September; 5(3):170-174.
Moreira, DH; Schibler, K. (May, 2017). Sepsis screening in very low birth weight infants using heart rate characteristics monitor. Poster presented at: Pediatric Academic Societies Meeting 2017; San Francisco, CA, USA.