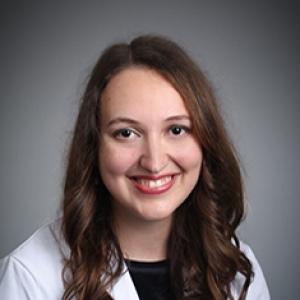 Resident
Start Year: 2020
Basics
Hometown
Austin, TX
Where did you attend college/university?
Baylor University
Where did you attend medical school?
University of Texas Southwestern
Reflections on the Duke program
What were you looking for in a residency program?
Somewhere where I'd get to see enough variety and get involved in research, but where I wouldn't get lost among a bunch of residents.
What are the strengths of the Duke program?
Very supportive environment with a lot of approachable people who would love to help you!
Personal interests
What do you like to do outside of work?
Read, watch movies, try new restaurants, travel, bake, go on scenic "hikes" (more walks), hang out with my small fluffy dog.
What is something interesting/surprising about you?
I play the saxophone! But not jazz.