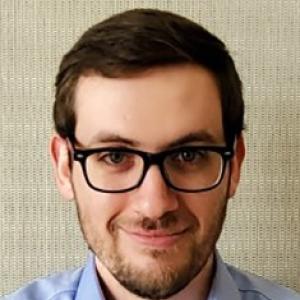 Fellow
Start Year: 2020
Basics
Hometown
New Port Richey, FL
Where did you attend college/university?
University of South Florida
Where did you attend medical school?
University of Pittsburgh School of Medicine
Where did you complete your residency?
University of Florida Shands Children's Hospital
Reflections on the Duke program
What were you looking for in a fellowship program?
In evaluating fellowship programs, I was looking for somewhere with high expectations and demands while also maintaining a welcoming and supportive environment; I am happy to say that Duke has been able to provide this for me!
About Duke University and Durham
What's the best about living in Durham and the Triangle?
One of my favorite things about living in Durham is its close proximity to nature! It's a great feeling to physically and mentally remove yourself from your work so that you can return refreshed and ready to hit the ground running.
Personal interests
What do you like to do outside of work?
I love nature, as mentioned; I also enjoy listening to and playing music as well as going to the occasional game of bar trivia.