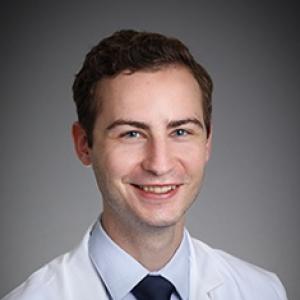 Resident
Start Year: 2021
Basics
Hometown
Salem, VA
Where did you attend college/university?
The College of William & Mary
Where did you attend medical school?
University of Virginia School of Medicine
Reflections on the Duke program
What were you looking for in a residency program?
I was looking for a mid-sized program that was small enough that I didn't feel like I'd get lost, but a program big enough to ensure I'd get great exposure and training.
What are the strengths of the Duke program?
Duke has a wonderful collaborative environment between different specialties and world class research opportunities. Most importantly, the attending physicians are incredibly gracious and love to educate residents and students alike, looking to pass along as much clinical wisdom as possible in a friendly manner.
About Duke and Durham
What's best about living in Durham and the Triangle?
Durham and the Triangle are incredibly diverse places in every sense of the word: the people and culture, the food, and the outdoor activities. You can find a little of everything within half an hour's drive.