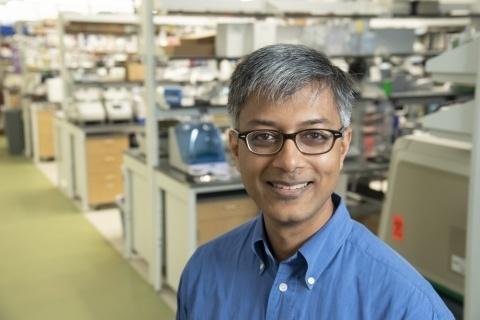 The Duke Clinical and Translational Science Institute (CTSI) recently announced that Neil Surana, MD, PhD, an assistant professor of pediatrics, immunology, and molecular genetics and microbiology in the Duke School of Medicine, will be the next director of the Duke Scholars in Molecular Medicine (DSMM) career development program. He will succeed Nancie MacIver, MD, PhD, who left Duke at the end of this month.
The DSMM program became an integral part of the CTSI within the Workforce Development Core in late 2018. Since that time, MacIver and Deborah Fidelman, MBA, EdS, program administrator, have built a strong program that aims to expose promising young basic scientists to long-standing and emerging problems in priority areas of medicine. Each track is designed to train students to rethink basic science research in continuum with unmet clinical needs of adults and children.  
Surana joined the faculty at Duke in 2018 when he also began serving as a DSMM co-director in the infectious diseases track. As a Translating Duke Health Scholar, Surana seeks to understand how the trillions of bacteria, viruses, fungi, and archaea that live in and on each of us influences our susceptibility to inflammatory disease. More specifically, he seeks to identify and characterize "healthy" bacteria that can modulate the immune system, with the ultimate goal of translating these bacteria and/or their products into clinical practice to treat various inflammatory and autoimmune conditions.
Prior to coming to Duke, Surana served as a faculty member at Boston Children's Hospital and Harvard Medical School where he founded and directed an ID fellows' longitudinal curriculum, which focused on peer-to-peer teaching of critical areas, including the integration of clinical and basic science observations. During this time, he also served as director for a microbiology-oriented advanced integrated science course for third and fourth year medical students. The objective of the course was to train students to address clinical challenges through the application of basic science principles.