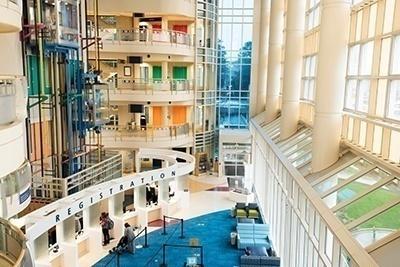 The Department of Pediatrics is pleased to announce a request for applications (RFA) for funding to support PACE (Protected Analytics Computing Environment) access, made possible by proceeds from Children's Miracle Network Hospitals (CMN Hospitals) fundraising activities for the Department of Pediatrics. 
I. Purpose 
PACE has become a paid service recently, and since then, access to the service has become a challenge for those who work with protected health information (PHI) for their research projects. The Department of Pediatrics recognizes that our early career researchers may not have funding available to subsidize PACE access for their projects. To help alleviate this situation, the department is offering funds to help offset the cost of access to PACE. 
Each award provides up to $908 to cover PACE access charges. This RFA is open to trainees (residents or subspecialty fellows), medical instructors, and assistant professors in the department who do not have other sources of funding for PACE. Please note that a limited number of awards are available. Funds can only be used to support the applicant for their research project and cannot support other research personnel. Funds will need to be used within 3 months of notice of award to create a PACE account.
II. Application Components
Proposals should include:
Applicant's NIH Biosketch 
Applicant's Research Summary (1 page), including:

Overview of research plans
Justification for use of PACE
Project timeline indicating when you anticipate setting up the PACE workspace

For trainees (residents or subspecialty fellows), a Letter from the Mentor in support of the applicant's project, stressing the need for funds during this academic year, and verifying that no other sources of funding are available to support the applicant's access to PACE (1 page).
Itemized budget and justification reflecting the cost of access to PACE for the applicant for the project(s) (1 page); estimated charges can be found here. 
III. Key Dates
Applications are accepted on a rolling basis.
PACE accounts must be established within 3 months of notice of award.
IV. Eligibility
Trainees (with a current appointment in a residency or fellowship program within the Department of Pediatrics, including the Medicine-Pediatrics residency program) and faculty at the level of medical instructor or assistant professor with a primary appointment in the Department of Pediatrics are eligible to apply.
Research staff are not eligible to be covered via this support mechanism.
V. Funding
Up to $908 applied directly to cover PACE access charges for the awardee.
VI. Selection Process and Review Criteria
Following submission, applications will be reviewed by department leadership, based on the following criteria:
Scientific impact
Strong support from the mentor for the proposed project (residents and fellows only)
Trainees (residents and fellows) will be prioritized for this award
Demonstrated need for funds
Current/ongoing projects will be prioritized over future/planned projects
VII. Application Procedure
VIII. Budget Guidelines
Itemized budget listing PACE charges ONLY for the applicant's access. This award will pay the PACE charges for the awardee via a fund code. No-cost extensions are not permitted and award money is forfeited if not spent within 3 months of notice of award.
IX. Terms of the Award
Research Productivity
Awardees will be expected to show evidence of research and scholarly productivity as a result of this funding. i.e., submit research manuscripts for publication, abstracts for conference presentations, and grant applications for additional funding when applicable.   
Post-Award Reporting
When requested, all awardees will be expected to provide updates of publications and other successes that originated from the award and will also be required to assist in the development of a report for CMNH. Additionally, awardees may be invited to present at the Department Research Retreat, and other venues. All manuscripts and other research products supported by these funds must include a note acknowledging the funding source as the CMNH (awardees will be provided with an acknowledgment statement that should be used for all research products).

DPRS Scholars who are awarded will be expected to provide updates of publications and other successes that resulted from the award on the semi-annual DPRS progress reports.
Additional Information
For additional information about this funding opportunity, please contact pedsstats@duke.edu.
---
Children's Miracle Network Hospitals (CMN Hospitals) Awards
Children's Miracle Network Hospitals (CMN Hospitals) is the alliance of premier children's hospitals in North America. It is a non-profit organization dedicated to helping kids by raising funds for 170 children's hospitals across North America. Since 1983, these non-profit hospitals have provided the finest care, research and community outreach to help millions of children with diseases and injuries of every kind, raising more than $2.1 billion. Each year, Duke Children's participates in Children's Miracle Network Hospitals fundraising activities and sets aside a portion of the net proceeds from these events and partnerships for the CMN Hospitals Research Fund. These funds will support several awards geared towards residents, subspecialty fellows, and postdoctoral researchers as well as junior faculty in the Department of Pediatrics.