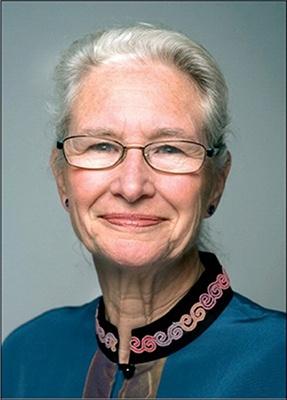 Catherine M. Wilfert, MD, died on Sunday, September 13, 2020.
Dr. Wilfert graduated with distinction from Stanford University and summa cum laude from Harvard Medical School as one of five women in her class in 1958. She was a professor of pediatrics and microbiology and division chief of pediatric infectious diseases in the Department of Pediatrics at Duke University School of Medicine for many years until the mid-1990s.
A relentless advocate for the treatment and prevention of HIV in infants, Dr. Wilfert has made many seminal contributions in this area during her long career. These include leading the development of treatments for children infected with HIV and leading the effort to prevent mother-to-child transmission of HIV in North Carolina, which resulted in a 90 percent reduction in just 3 years, followed by similar efforts to reduce perinatal HIV transmission across the U.S. and around the world, leading to a 47 percent decrease in new infections globally.
Dr. Wilfert joined the Elizabeth Glaser Pediatric AIDS Foundation as its scientific director in 1996. She spent many months of each year working in Africa, designing and implementing strategies to interfere with mother-to-child transmission. Her studies were the basis for policy changes, including at the World Health Organization.
In 1999, Dr. Wilfert became only the second female president of the Infectious Diseases Society of America (IDSA), and she was inducted into the National Academy of Medicine (NAM). Most recently, she was recognized with the North Carolina Award for Science, the state's highest civilian honor, and the A. Henderson Award for Outstanding Contributions to Public Health from the IDSA and IDSA Foundation. In addition to countless other awards and recognitions, Dr. Wilfert was a mentor to hundreds of physicians globally and will be remembered as a world leader in the tremendous progress that has been made in the reduction of perinatal HIV transmission.
---
In lieu of flowers, memorial contributions may be directed to The Catherine Wilfert, MD Fellowship Fund, an endowed fellowship in the Department of Pediatrics, Duke University School of Medicine. The endowment supports post-doctoral fellows conducting research in pediatric infectious diseases on a global level. Checks made payable to Duke University may be mailed to Duke Health Development, Attn: Culver Scales, 300 W. Morgan Street, Suite 1200, Durham, NC 27701, or donate online.